As our days get busier, we are far more likely to reach for pre-packaged mixes and other convenience foods to lighten our load and make dinner prep a bit easier. These are some of my favorite homemade kitchen helpers you can make in advance and keep handy for those extra-hectic evenings… or even the non-hectic ones. Work smarter, not harder!
Calling all Ranch lovers! 
Ranch is the all-purpose condiment most of us grew up dunking into. It's a classic that goes with everything from dressings and dips to marinades and seasonings. Honestly, is there anything Ranch dressing can't make better?
But have you ever actually looked at the ingredient list on those dry mix packets? 
Yeah… it's not pretty.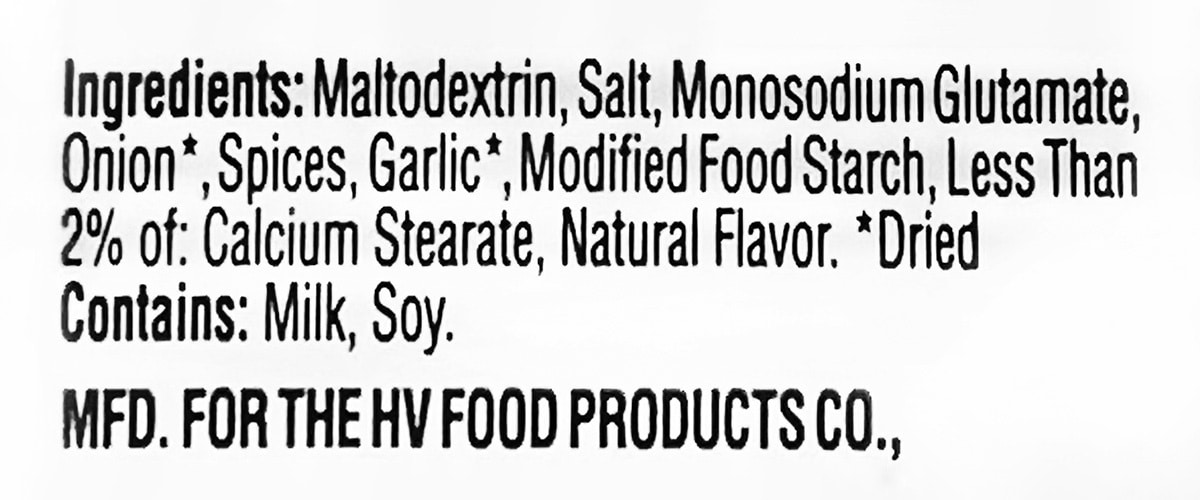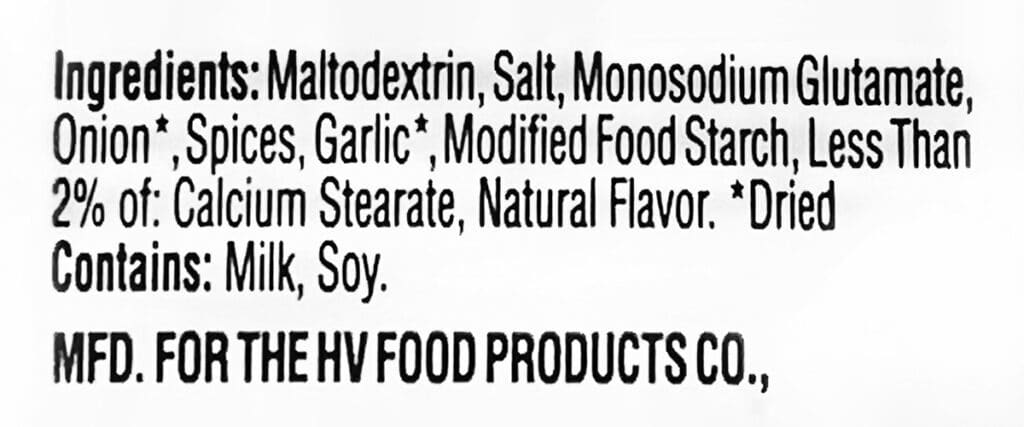 Maltodextrin? (a cheap thickener that is almost certainly made from GMO corn and will spike your blood sugar to the heavens… hard pass)
Monosodium glutamate? (processed free glutamic acid commonly used as a umami flavor enhancer — a controversial ingredient that may be harmful to the nervous system)
Modified food starch? (more than likely made from more GMO corn and more than likely containing additional maltodextrin and free glutamic acid)
Natural flavor? (a very broad term that can include MSG as long as the original pre-processed glutamic acid source meets "natural" criteria)
And that's just the dry mix. Don't get me started on the bottled salad dressing with its soybean and/or canola oils.
Just no.
Making your own homemade Ranch mix allows you full control over what goes into your recipe. This means you can choose high-quality, organic ingredients and adjust the ratios of herbs and spices to suit your taste preferences and dietary restrictions, while avoiding additives, anti-caking agents, preservatives, MSG, artificial flavorings and low-quality salt found in the commercial products.
It's also far more cost-effective than buying Ranch mix by the packet or bottle. You can purchase organic herbs and spices in bulk, and since you're not paying for packaging and branding, you'll almost certainly save money in the long run (and get a much higher quality product!)
Best of all, it doesn't take long to whip at all up a big jar of homemade Ranch mix so it will be readily available in your pantry whenever you need it. (And if you're anything like us, you'll "need" it often.) Beyond the classic Ranch dressing and dip, there are (at least) 3,587,2951 other ways to use homemade dry mix.
Toss potato wedges with a little ghee and 1-2 teaspoons before baking



Use as a seasoning rub for beef, chicken, fish,

shrimp,

etc.

before grilling, roasting or pan-frying

Add to breadcrumb mixtures for breading chicken, fish, etc.
Mix with olive oil and minced garlic to make a marinade for vegetables
Whisk it into plain Greek yogurt to use as a topper for baked potatoes
Add a spoonful to soups and casseroles for an extra kick
Add to tuna, chicken, potato, pasta or egg salads
Create a Ranch-infused butter to brush on corn on the cob
Sprinkle over popcorn
I could go on… but you get the idea. ♥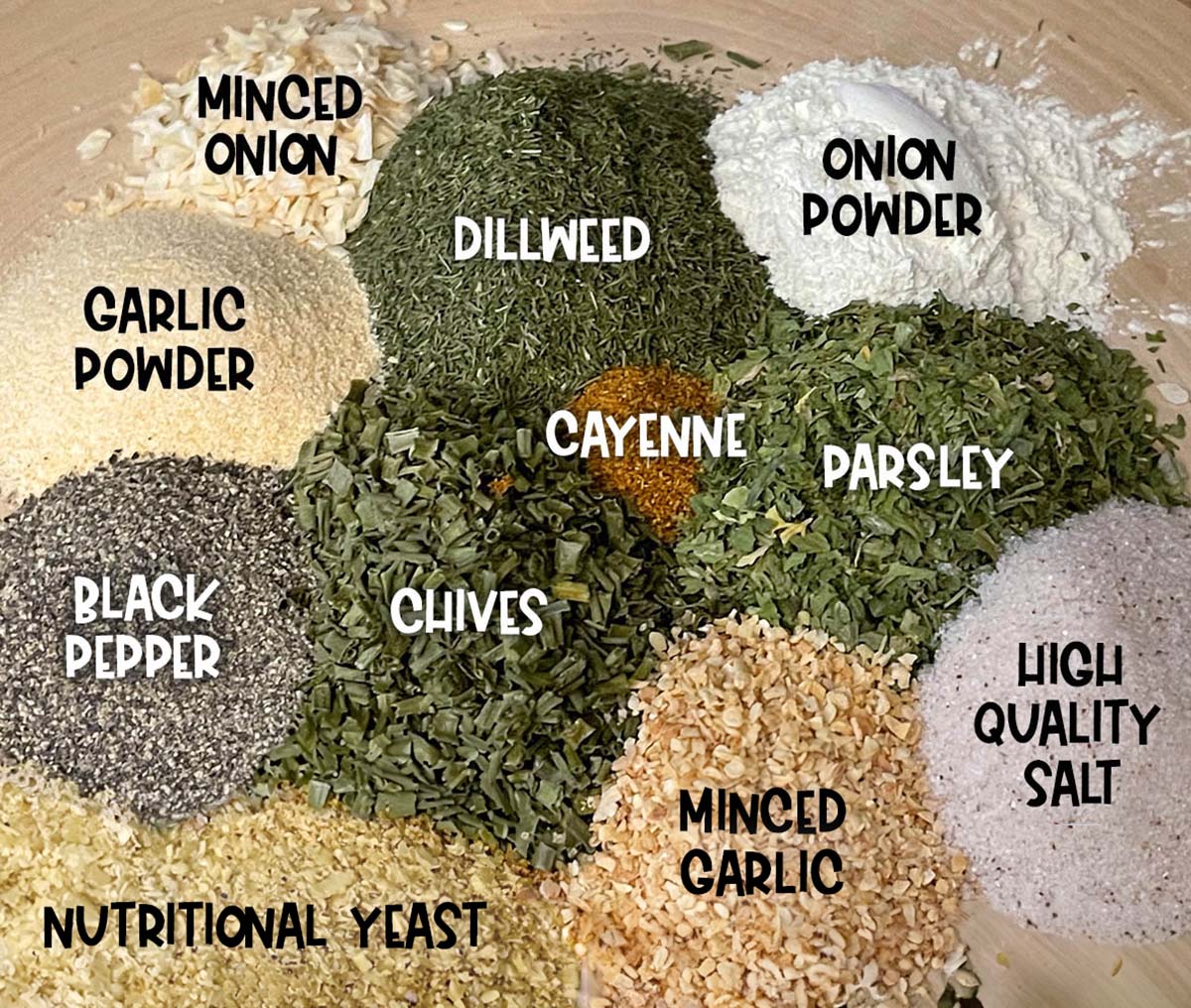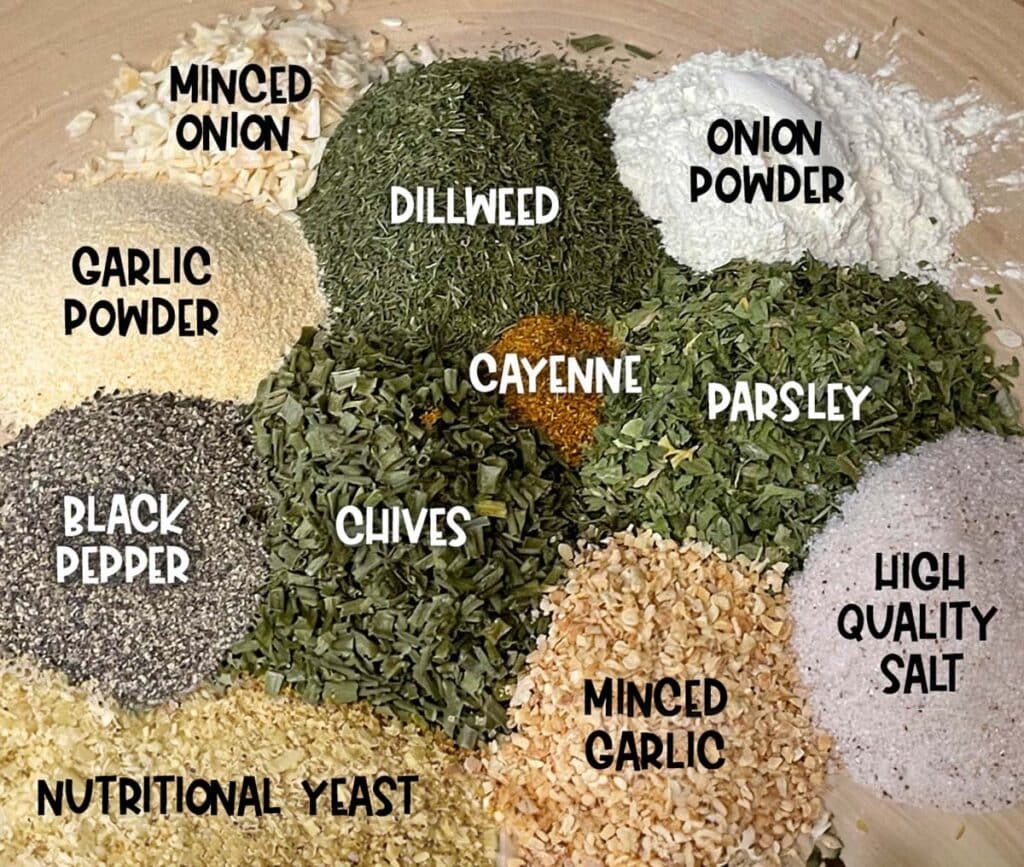 Print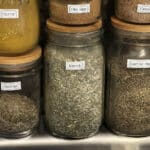 Homemade Ranch Mix
---
---
Instructions
Mix all ingredients together and store in an air tight container.
Notes
Makes approximately 1-1/2 cup of dry ranch mix.
Nutritional yeast gives the mix a savory, umami flavor that is lost when you omit the MSG. I recommend sourcing a non-fortified nutritional yeast, which does not contain added synthetic vitamins.
To make salad dressing combine:
3 tablespoons dry mix + 1/2 cup plain Greek yogurt + 1/4 cup mayonnaise + 1/4 cup dill-infused vinegar or pickle juice
To make dip combine:
3 tablespoons dry mix + 1 cup plain Greek yogurt (or sour cream) + a squeeze of fresh lemon juice