Move over marshmallow, there's a new root in town. Meet the yucca root.
The yucca plant or Yucca glauca (aka "soapweed" or "soap root") is found in the southwestern United States, Mexico and parts of South America. It's been used for centuries by Native Americans for its medicinal properties. It is believed to have anti-inflammatory and analgesic effects and has been used to treat a variety of conditions, including arthritis, joint pain and various skin conditions.
Rich in vitamins, minerals, polyphenols and a number of antioxidants, the roots contain a large amount of saponins, a compound that gives it a soapy texture and lathering ability. Thanks to these natural surfactants and humectant properties, yucca root can be used to create a gentle cleanser that also hydrates and detoxifies the skin.
It's an herbal surfactant. How cool is that? The possibilities of projects with this stuff — from facial cleansers to shaving gels to scrubs — are endless!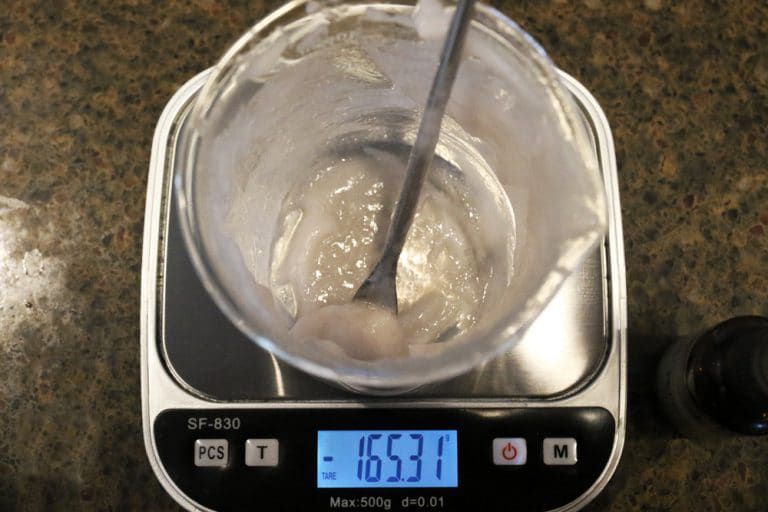 Selecting gums
After playing around with the herb a bit, I settled on making a shaving gel — especially since we just got finished exploring the wonderful world of natural gelling agents. We're going to stick with the winning gum blend: sclerotium, xanthan and gum arabic, but for this recipe, I'm going to use a larger ratio of xanthan. As we talked about in the marshmallow repair gel post, xanthan gum has the best body and structure of the three gums, making it a great base for a shaving gel. Xanthan's tendency to feel a smidge tacky shouldn't be detectable in combination with the high concentration of surfactants and slick emollients also used in the formula. It also makes the recipe more cost effective, since sclerotium gum is significantly more expensive than xanthan.
Raw honey
Historical records of honey used in skin care date back to the earliest civilizations, and for good reason! In addition to being a brilliant moisturizer, emollient and humectant, studies have shown good ol' fashioned raw honey to possess impressive restorative properties, actually speeding up skin cells' healing processes. Its anti-oxidant, anti-bacterial and anti-inflammatory properties make it a good bet to protect against the irritation that comes with the territory when shaving. As a bonus, the honey may act as a lather enhancer, helping the yucca root's surfactants to create a denser, richer lather.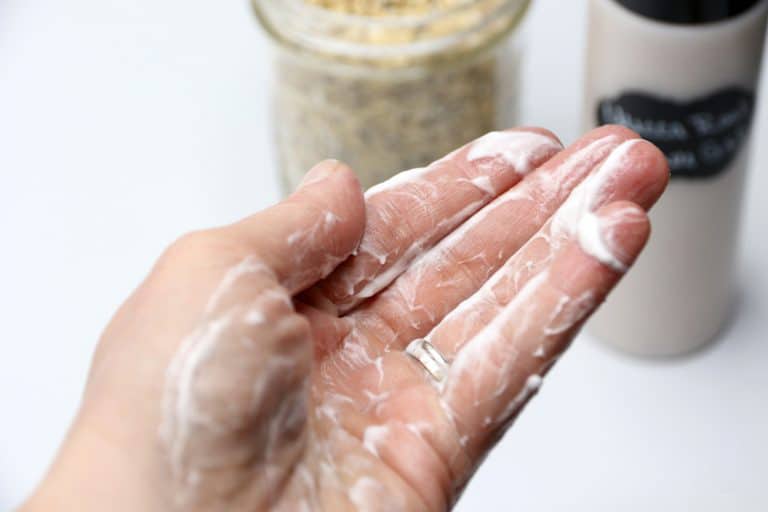 Aloe vera
In keeping with our desert plant theme, I've also added aloe vera to the recipe. If you've ever had a sunburn, then you're familiar with the soothing, cooling effect aloe can have on the skin. Aloe is brilliant at improving skin texture and hydrating dry, itchy skin. It may also be useful for skin conditions like eczema and psoriasis. Its natural polysaccharides provide a protective layer that shields skin against the harsh effects of shaving. Aloe gel also contains about 3% saponins, so it's a natural partner for yucca root's cleansing abilities.
Learn from my mistakes
Be careful with the aloe 200x powder. It's NOT the same thing as plain ol' dehydrated aloe. 200x refers to the fact that it takes 200 pounds of the aloe vera inner fillets to make one pound of this powder. The stuff is crazy-concentrated. 
Because I'm a dodo and didn't read the directions, I used 2 whole grams in my first batch, and proceeded to bottle it immediately, filling the container right up to the tippy top. The next morning, I flipped open the lid, and it exploded all over the bathroom counter (and me). 2 grams hadn't seemed like too much at the time, but do the math… 2 grams of 200x concentrate was like stuffing my 12 oz bottle of product with 400 grams of regular aloe. I think the concentrated aloe continues to swell for a bit after hydrating, and because I used a stupid amount of the stuff, it swelled a LOT. 
Unless your goal is to make a volcano, please don't do this.
Print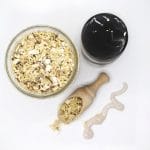 Gentle Yucca Root Shaving Gel
---
---
Instructions
In a small sauce pan, bring distilled water to a simmer. Add yucca root and hibiscus (if using), and steep for 10-15 minutes. Strain the infusion into a glass jar or measuring cup and discard or compost the roots. Make sure there is no remaining plant matter in your infusion. If you're like me, and prefer only a light tint, don't steep the hibiscus for too long unless you like your shave gel a vibrant Pepto Bismol pink.
At this point, you will have about 25%-40% less liquid than you started with, thanks to evaporation. Top up the distilled water until you have 200 g again.
Once the yucca root decoction has cooled, add the honey, panthenol, aloe, xanthan, sclerotium and acacia gums. Blend will with a whisk or immersion blender until mixture is smooth and homogenized.
Add glycerin, essential oils (I used peppermint) and preservative. Blend once more until your gel is completely smooth and well combined. The gel will continue to thicken for a couple of hours before it reaches its final consistency. ♥
Notes
I recommend glass containers for storing homemade lotions and potions. Glass doesn't leach chemicals and it's easier to clean/sterilize after the product is used up and you're ready to refill.
If you do choose to use a plastic container, be aware that essential oils tend to react with plastic, so even if you can get it "clean," your container will likely not be reusable.