Alcohol tincturing for therapeutic purposes is a basic and useful skill in herbalism. But beyond the herbal medicine cabinet, there's another whole wide world of fun alcohol infusions out there. Neutral grain spirits aren't the only way to go, and infusing herbs into your favorite liquor can seriously elevate your cocktail game!
This recipe was inspired by one created by Jessie-Sierra Ross at Straight to the Hips Baby, which is made using a thyme and jalapeño infused simple syrup. I love her recipe too, but I wanted a make the drink in a way that gave me more control over the sugar content without losing that amazing spicy-thyme flavor. ♥
An alcohol infusion also has the added benefit of not spoiling if you don't use up your syrup fast enough. Simple syrups have a limited (refrigerated) shelf life, while an infused liquor will last pretty much indefinitely.
I infused my blanco tequila for about 24 hours and it came out quite spicy – just how I like it! If you prefer less heat, you can easily control the spice by shortening the length of your infusion and/or diluting it with a bit more plain tequila if you happen to let it go too long for your liking.
Once you get the hang of it, try experimenting with your favorite liquors, herbs and culinary flavors. (But remember to start small and make certain you like the combo before committing to a whole bottle of liquor!)
How much fun would it be to always have a bottle or two of your own custom infused liquor on hand to impress your friends with a fancy infused cocktail whenever the mood strikes. ♥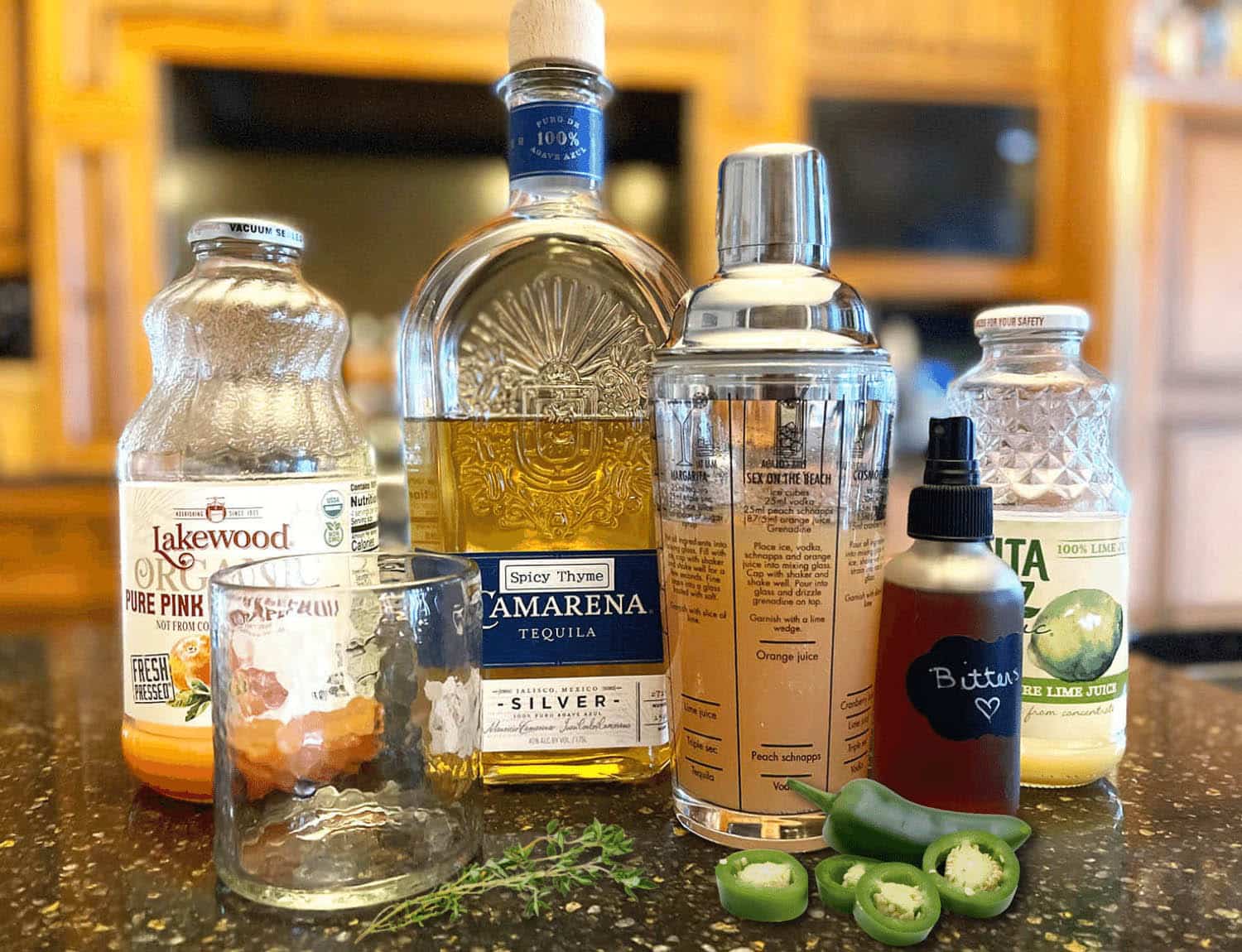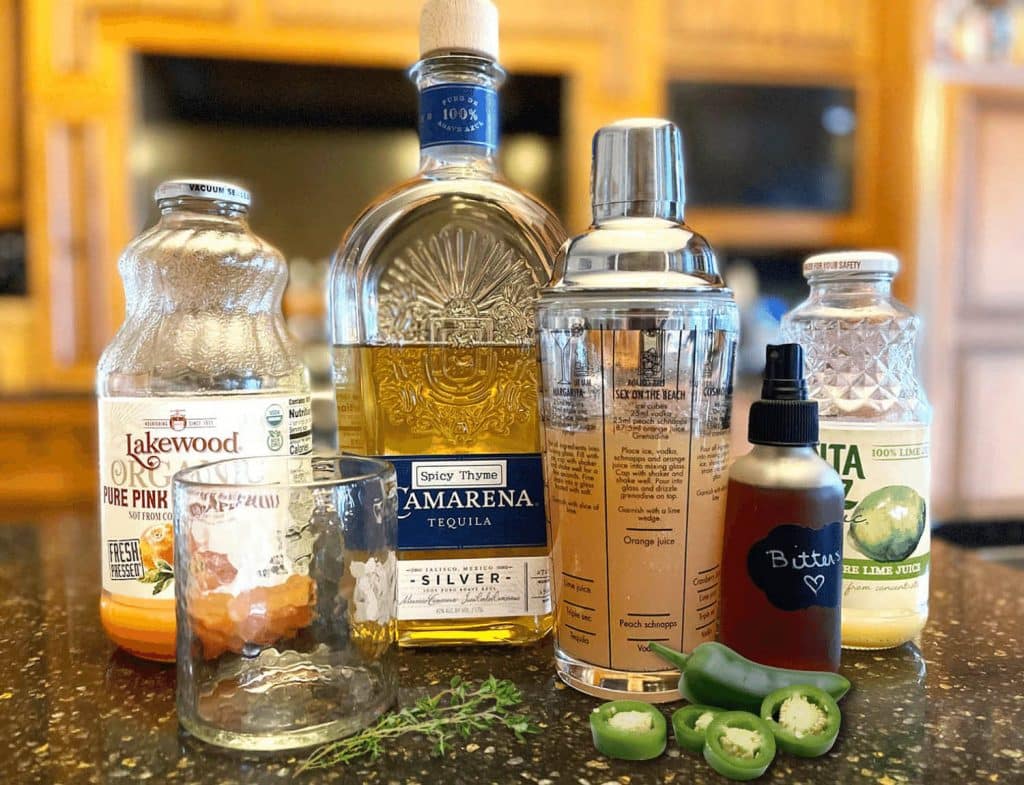 Print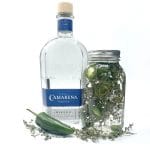 Jalapeño-Thyme Infused Tequila
---
1/4 c fresh thyme (packed)

1 medium jalapeño, sliced into wheels

1 quart tequila
---
Instructions
Place fresh thyme and jalapeño slices in a quart-sized mason jar and add tequila, filling to the top.
Cover and shake. Allow to infuse for 12 hours (up to 24 depending on your taste preferences), shaking the jar periodically. Note that 24 hours will result and a very spicy tequila, so err on the lower side if you prefer less heat!
Using a mesh strainer or cheesecloth, strain out plant material and discard/compost spent herbs.
Print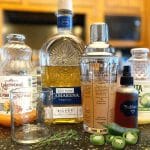 Spicy-Thyme Paloma Spritz
---
2 oz pink grapefruit juice

3/4 oz lime juice

1–1/2 oz jalapeño-thyme infused tequila (see above)

2 tsp sweetener of choice (or to taste)

5 oz soda water

ice (optional)

2–3 dashes grapefruit bitters (optional)

thyme sprig and/or jalapeño slice (optional for garnish)
---
Instructions
Combine ingredients in a shaker glass
Add ice (if using) and give it a shake
Strain into a lowball glass over fresh ice
Garnish with a sprig of fresh thyme and/or a jalapeño wheel and serve ♥