As our days get busier, we are far more likely to reach for pre-packaged mixes and other convenience foods to lighten our load and make dinner prep a bit easier. These are some of my favorite homemade kitchen helpers you can make in advance and keep handy for those extra-hectic evenings… or even the non-hectic ones. Work smarter, not harder!
Who has two thumbs and loves crab cakes??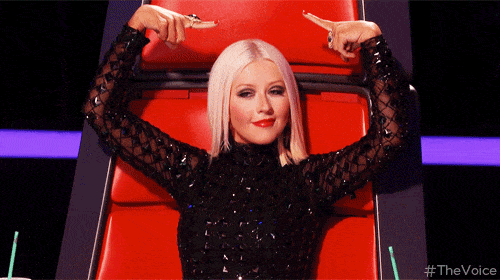 This recipe relies on another beloved Kitchen Helper that I always have on hand: Bay (Laurel) Seafood Seasoning. Besides crab (and salmon) cakes, I've also been known to use this seasoning blend on shrimp and scallops, in an aioli for fish tacos, sprinkled on deviled eggs, in pinto beans, mixed with sour cream as a veggie dip and even in Mr. Redheaded Herbalist's occasional bloody mary. ♥
It's one of those versatile spice blends that you'll reach for again and again.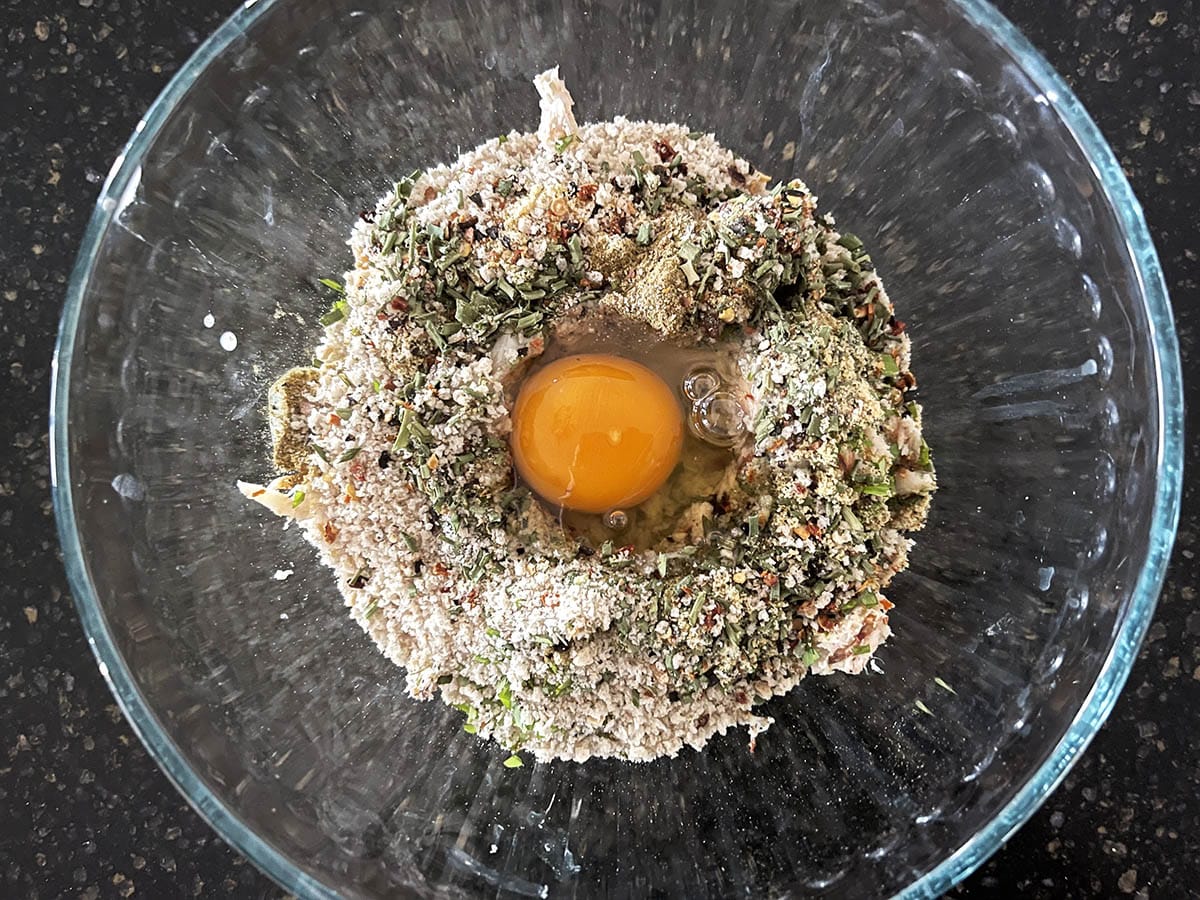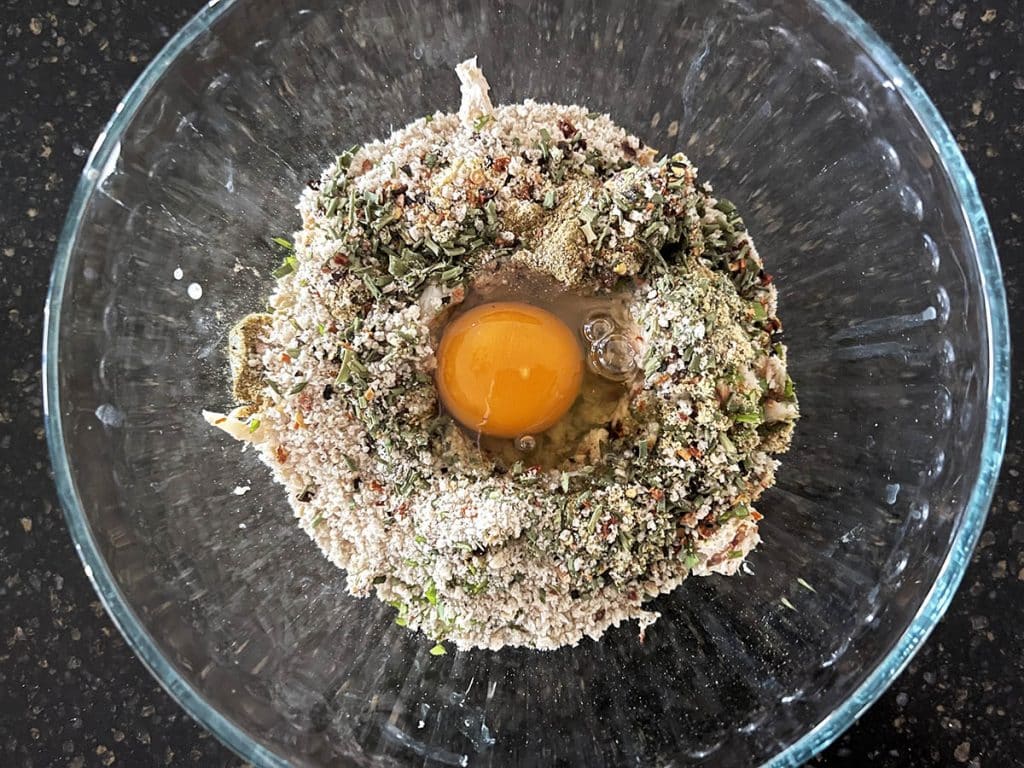 We aspire to a Weston A. Price-style diet whenever possible, which means that on the occasion that we eat bread, it's usually homemade sourdough. I have a 3-year-old rye sourdough starter that lives on the top shelf of the refrigerator. His name is Leonard.
(Anything that I have to feed on a regular basis get a name.)
Anyway, it just so happens that "Leonard" makes an excellent base for crab cakes. It's also a great way to use up excess sourdough starter if you frequently find yourself with too much.
Because the sourdough starter is a wet ingredient, this crab cake mixture is going to look like a thick batter. So instead of forming patties with your hands, you'll drop large spoonfuls of the "batter" onto a hot skillet, kinda like you're making pancakes. Once the first side has browned, the crab cake should be cohesive enough to flip.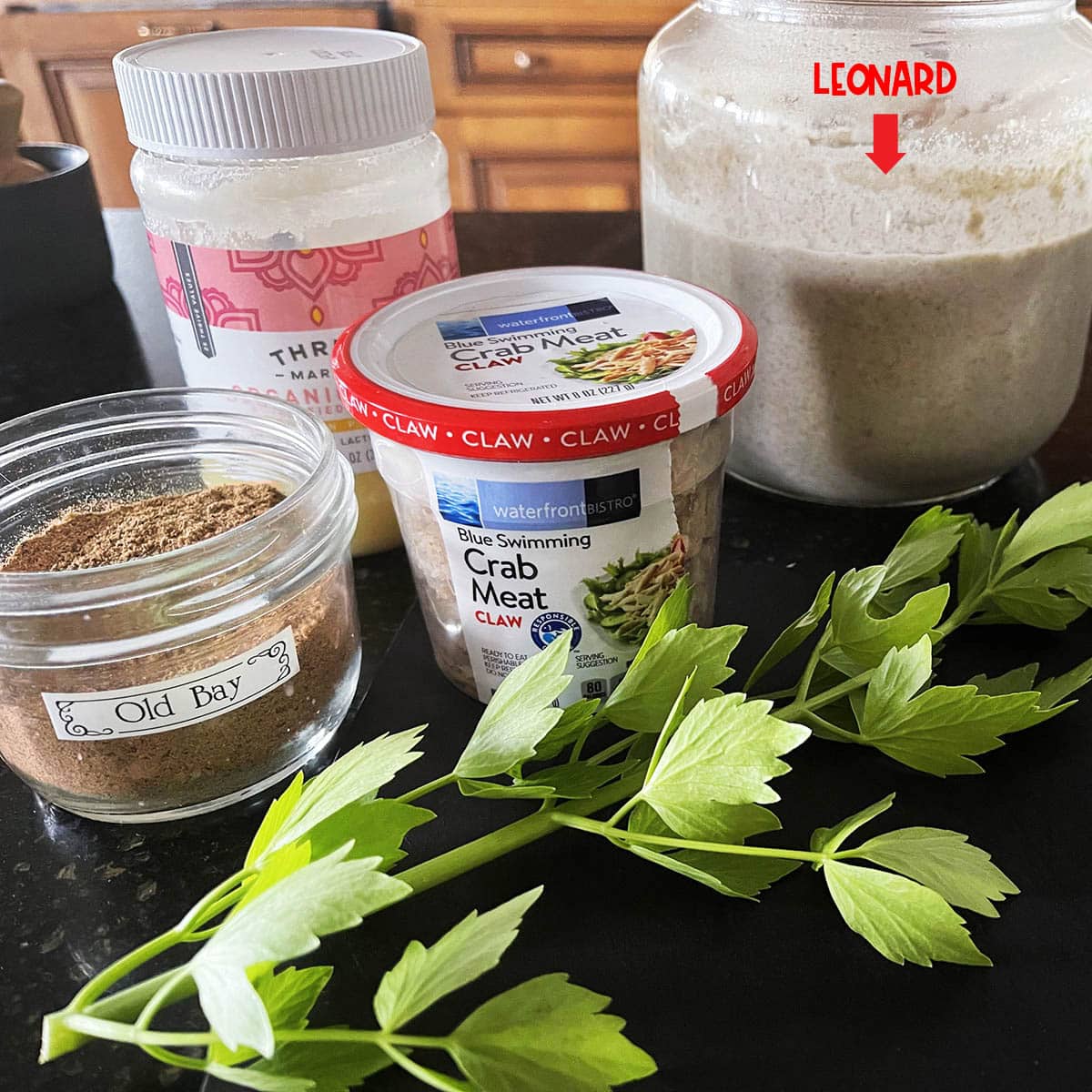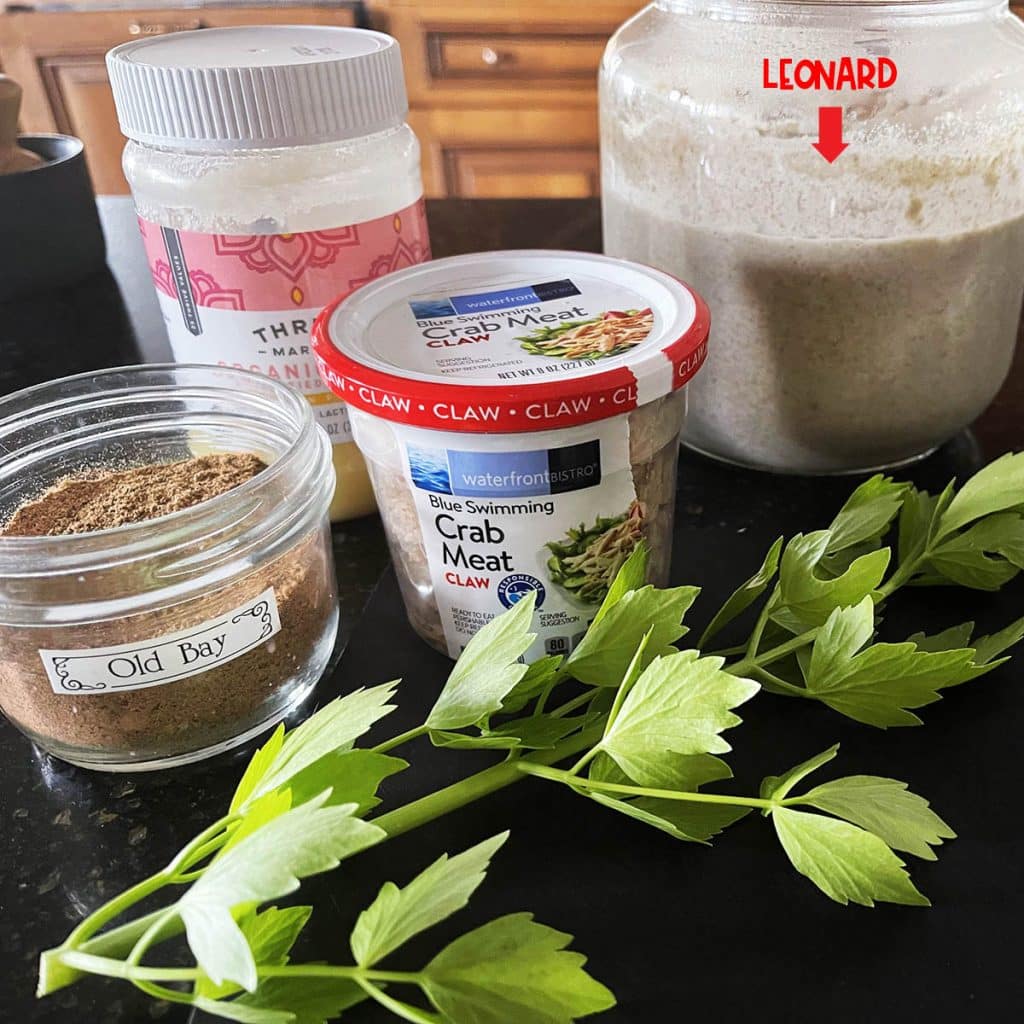 I also wanted to incorporate fresh herbs from my garden into the recipe.
Chives were a no-brainer, and a common addition to many crab cake recipes. You could also use garlic chives for a hint of garlic flavor – yum!
Lovage is not as common, but since it tastes like a cross between celery and parsley, I thought it would play nicely with the "bay" seafood seasoning. (Spoiler: it does!)
Word to the wise: it's a good idea to use a bit of restraint when cooking with lovage. The first time I used it was in a chicken-vegetable soup I was making. I didn't have any celery, so I decided to throw in a bunch of lovage leaves. But instead of adding the "hint of celery" I wanted, I accidentally made a strong lovage soup. A little lovage goes a long way!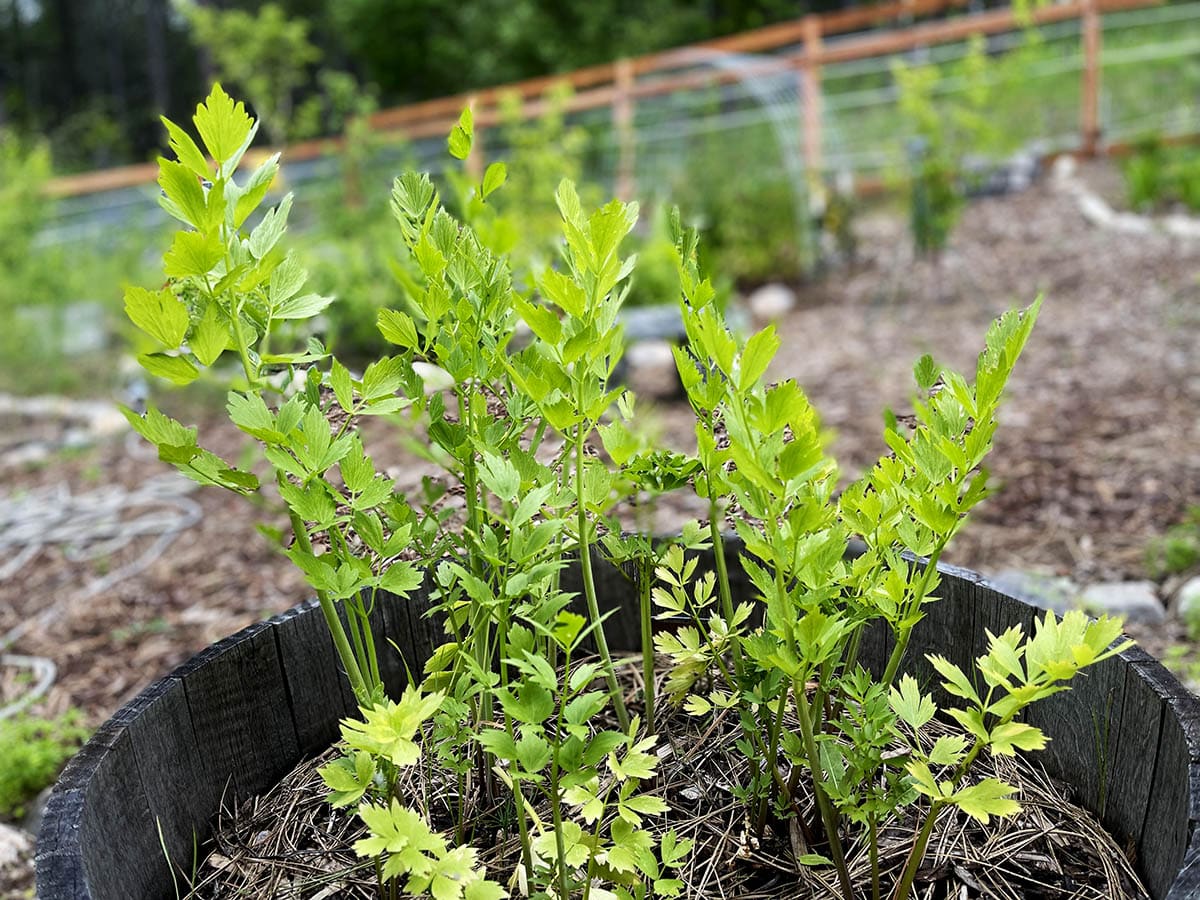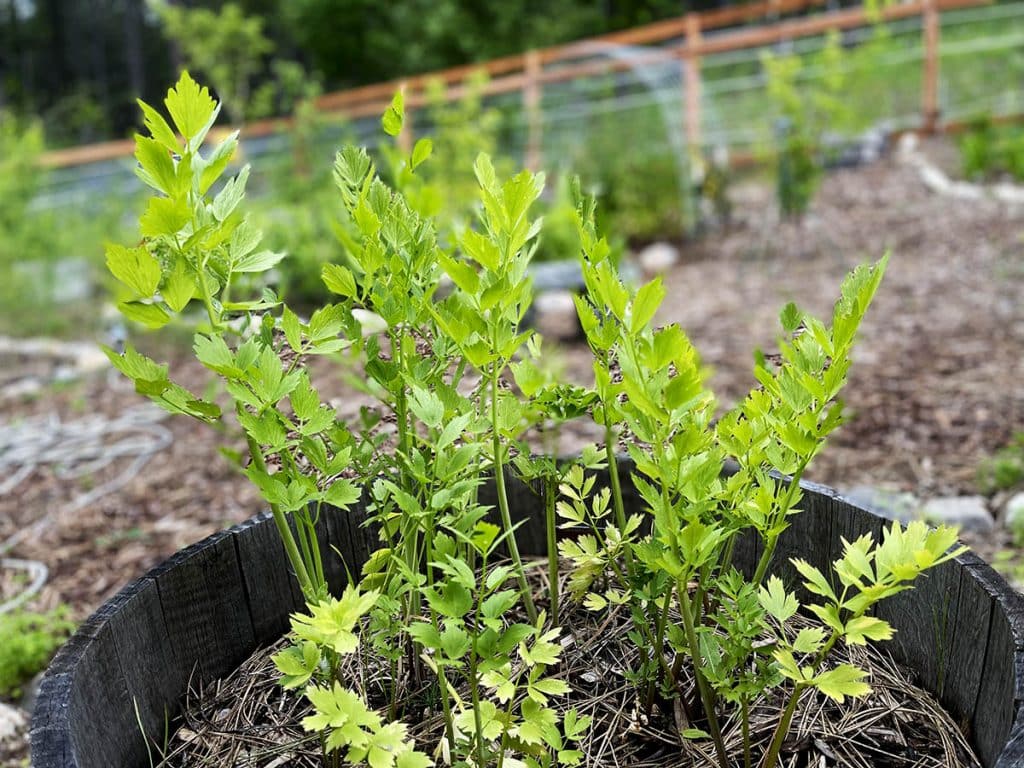 Another perk of crab cakes is that you don't need to splurge on expensive Dungeness or lump crab meat to make them. Fresh is always going to be best, but in a pinch, white or pink from a can will do the trick.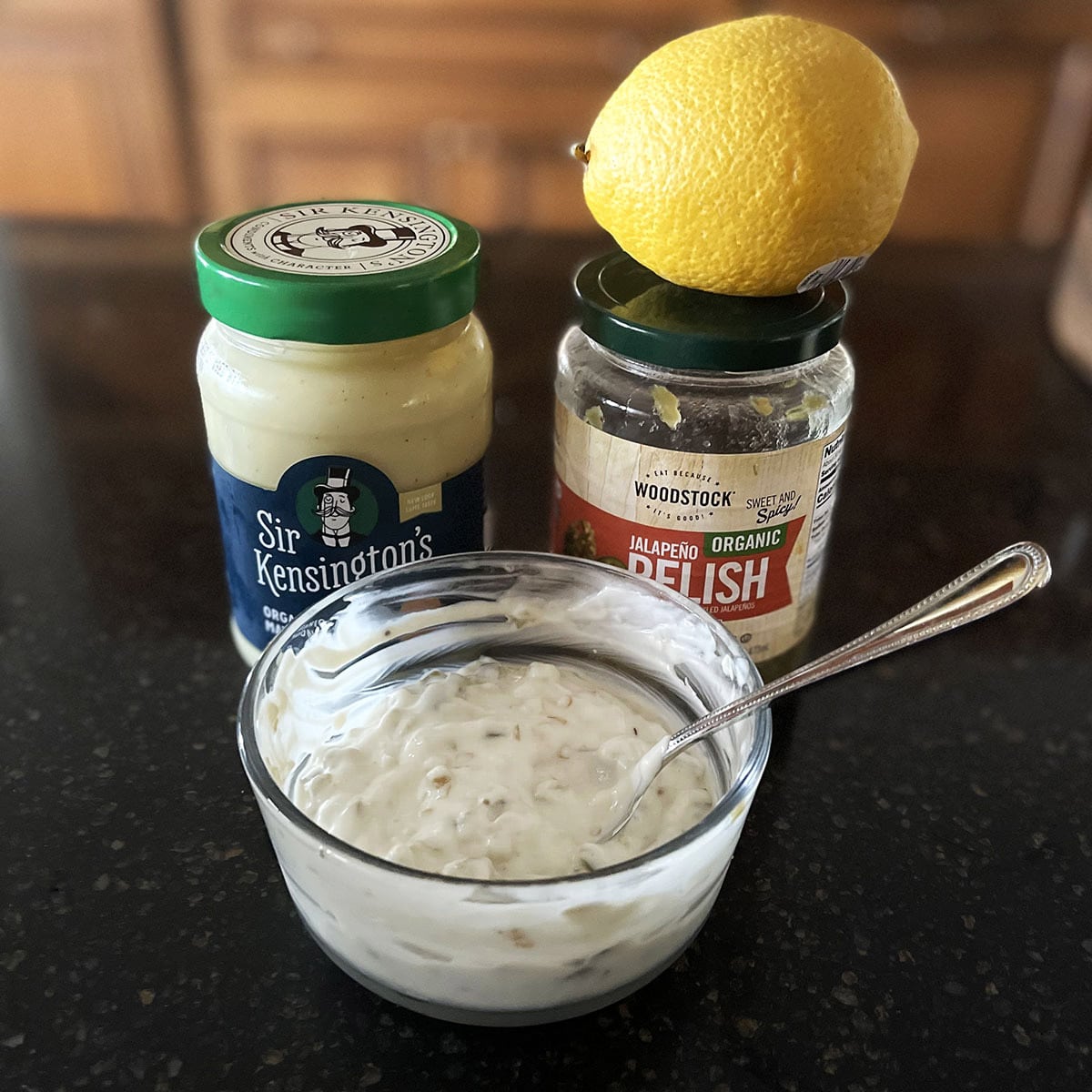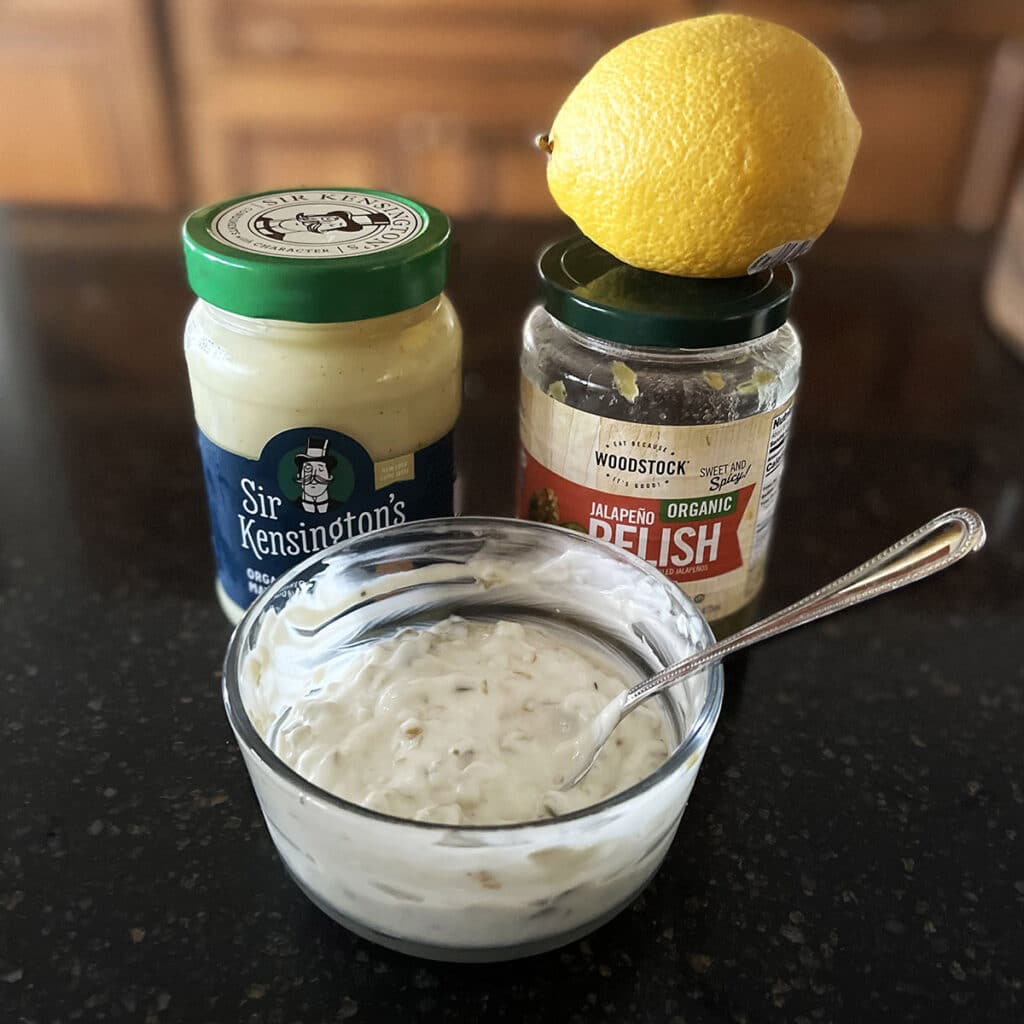 The tartar sauce comes together quickly and easily by combining any high-quality mayonnaise and pickle relish with a squeeze of lemon. Homemade mayo, of course, would make this even better, but I was going for fast and easy here.
Note that you do not have to use a jalapeño pickle relish — any good pickle relish will work — but I highly recommend jalapeño if you like a bit of spice.
Fair warning, the jalapeño flavor intensifies with time, so if you make it ahead of time or have leftover tartar sauce and use it again later in the week, it's going to pack a punch!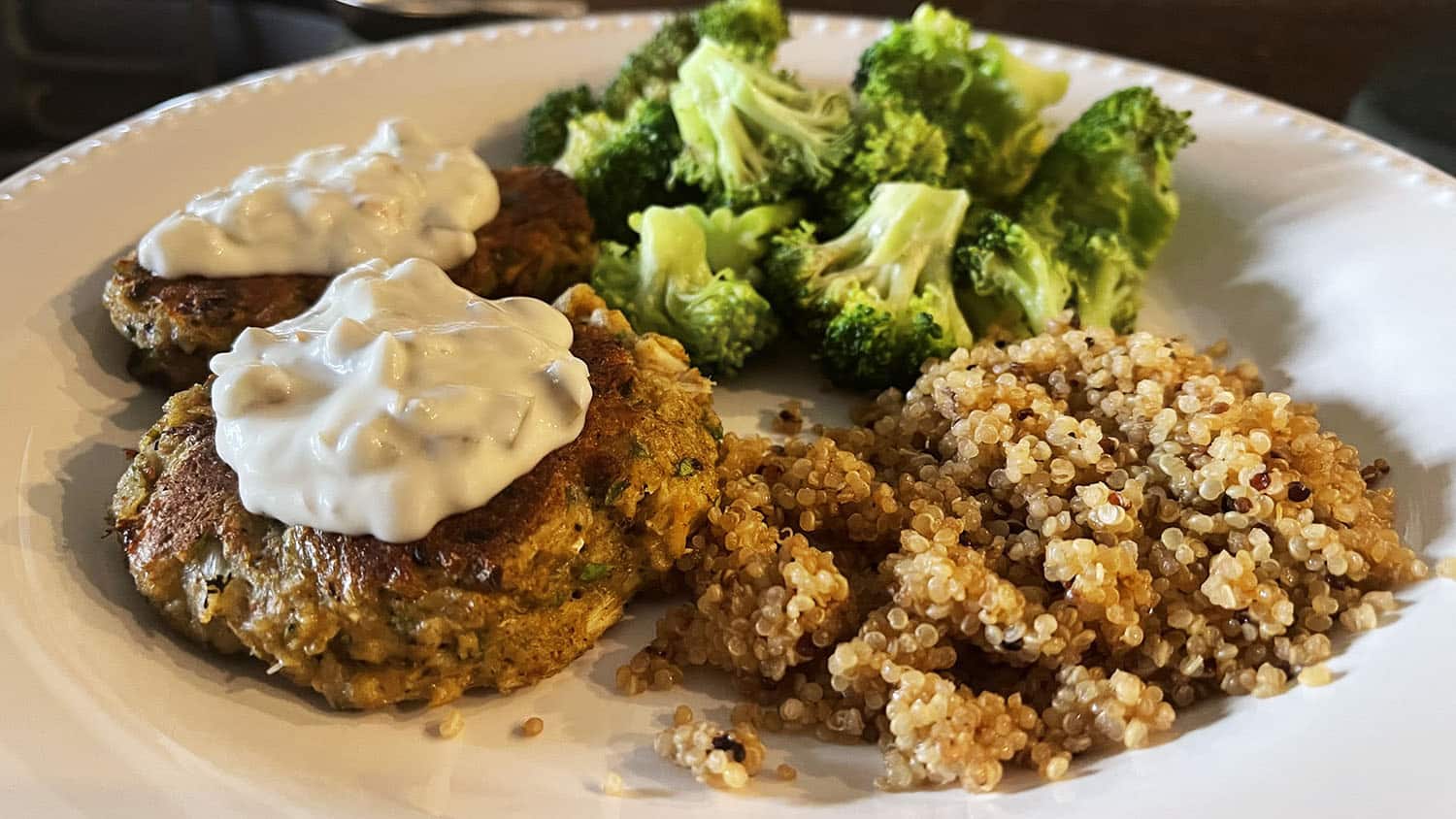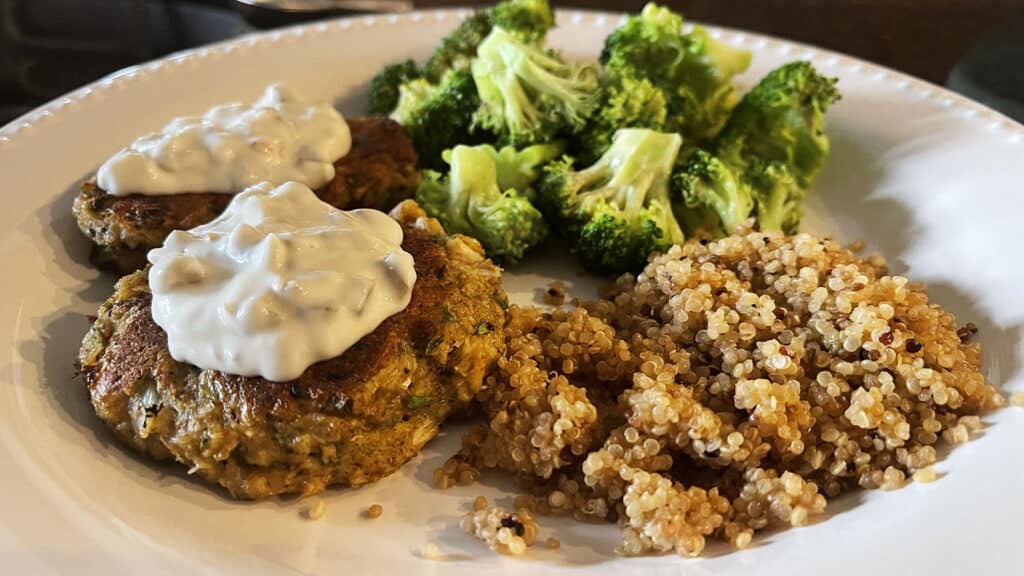 So you don't have to make a ton only to discover it's not to your tastes, the Bay (Laurel) Seafood Seasoning recipe only makes about 1/3 cup of seasoning blend. Once you've tried it and know you like it, you can double the recipe to fill a half-pint mason jar.
The crab cake and tartar sauce recipes below are also intentionally small, since crab cakes tend to be best fresh, and (IMHO) don't make for great leftovers. As written, it makes about 2 good sized servings. Double (or triple!) if you have more people to feed. ♥
Print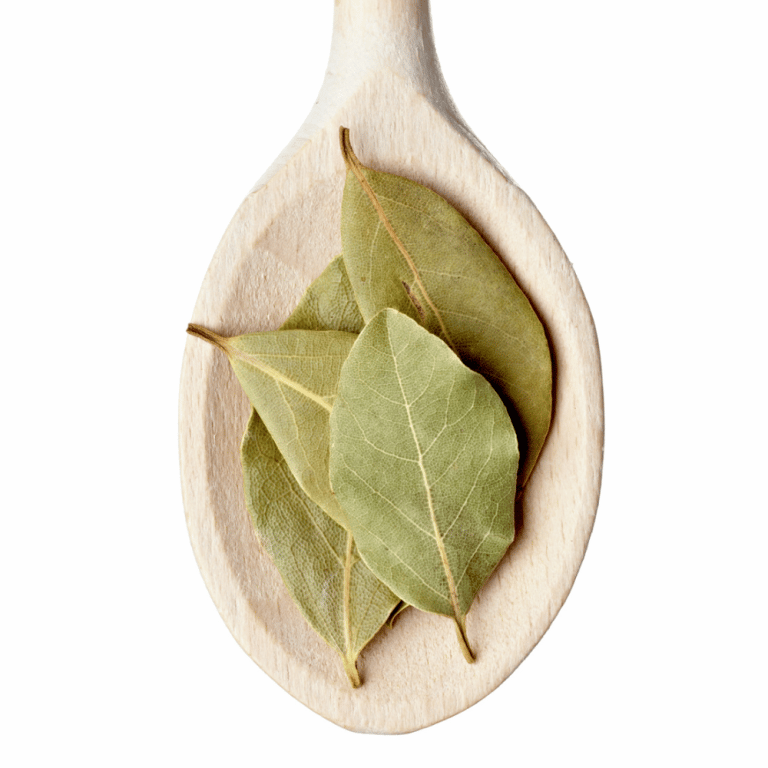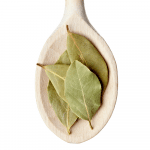 Bay (Laurel) Seafood Seasoning​
---
---
Instructions
Combine all ingredients into a half-pint sized mason jar.
Cover and shake until spice colors blend.
Store with an air-tight lid in a climate-controlled location.
Notes
Makes approximately 1/3 cup of seasoning mix. Double recipe to fill a 1 cup mason jar.
Mix should keep at least six months when stored in an airtight container at room temperature.
Print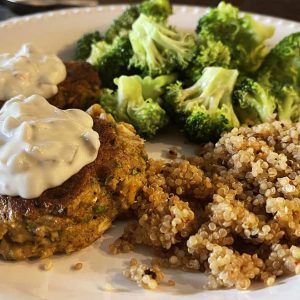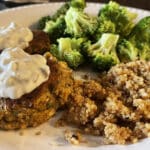 Sourdough Starter Crab Cakes
---
1/3 c sourdough starter

1 egg

2 T fresh lovage leaf, minced (can sub fresh parsley)

2 T fresh chives, minced

2 tsp Old Bay-style seafood seasoning (see recipe above)

1–2 tsp red pepper flakes (smoked red pepper flakes are yum)

2–3 dashes Worcestershire sauce

12-oz crab meat

ghee (for cooking)
---
Instructions
Preheat a cast iron skillet over medium-high heat.
Meanwhile, look over the crab meat and remove any pieces of shell.
Combine all ingredients in a medium bowl and mix until well combined. Adjust red pepper flakes according to heat preference. Highly recommend at least 1 tsp, but if you like a bit of spice, we prefer 2 tsp (especially if using smoked red pepper flakes, which seem to be milder).
Add a bit of ghee to the hot skillet and add a large spoonful of the crab cake "batter" onto the hot skillet.
Cook patties in the skillet until both sides are golden brown, 2-3 minutes per side.
Top with tartar sauce and serve with a lemon wedge. ♥
Notes
Makes approximately six 2″-3″ crab cakes.
Print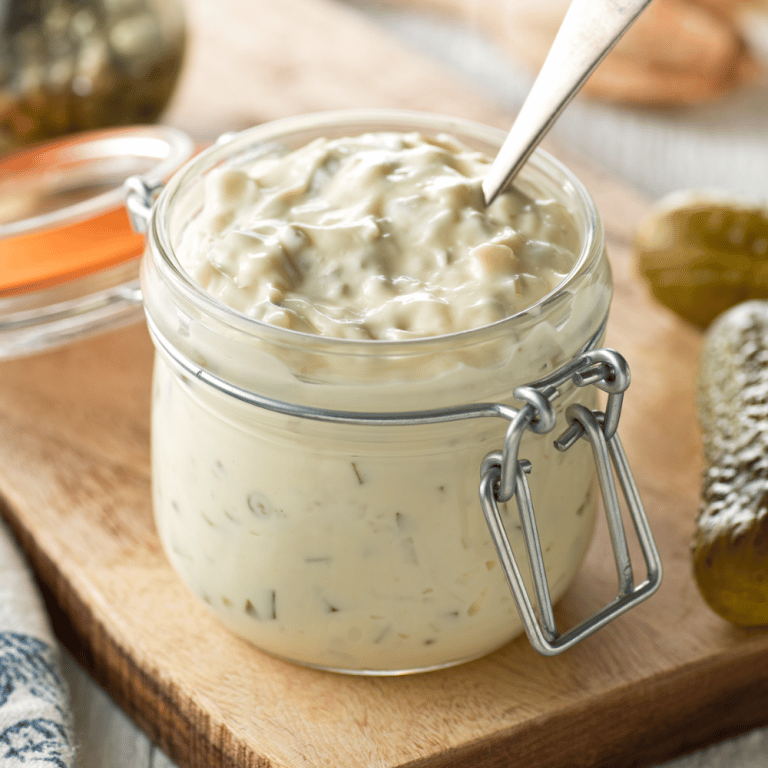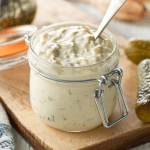 Quick Jalapeño Tarter Sauce
---
1/3 c high-quality mayonnaise

2 T jalapeño pickle relish

1/2 tsp lemon juice
---
Instructions
In a small bowl, combine mayonnaise, relish and a squeeze of lemon.
Stir ♥
Notes
Spicy jalapeño flavor will intensify with time.