The garden peppers are still rolling in!
This week, we're processing banana peppers, which are, hands down, one of my favorite mild peppers to grow.
I'm not the biggest fan of green bell peppers and, with our short growing season (around 90 days), it's a challenge getting bells to ripen to the yellow/orange/red stage we prefer — before the snow falls.
So instead, we focus on smaller, faster maturing sweet peppers like banana, poblano and Jimmy Nardello "frying" peppers. Yum!
Known for their mild, slightly tangy and sweet flavor, sweet banana peppers (Capsicum annuum 'Sweet Banana') have a Scoville Heat Unit (SHU) rating ranging from 0 to 500 SHU — pretty mild by even the most heat-sensitive person's measure.
For those who enjoy a bit more heat, hot banana peppers (Capsicum annuum 'Hot Banana') are a spicier variation to try. They retain the banana pepper's shape but have a moderate level of heat, with Scoville Heat Unit (SHU) ratings typically ranging from 2,500 to 8,000 SHU (roughly the spiciness of an average jalapeño).
Both are rich in antioxidants and a good source of vitamins and minerals, including vitamin C, vitamin B6 and folate.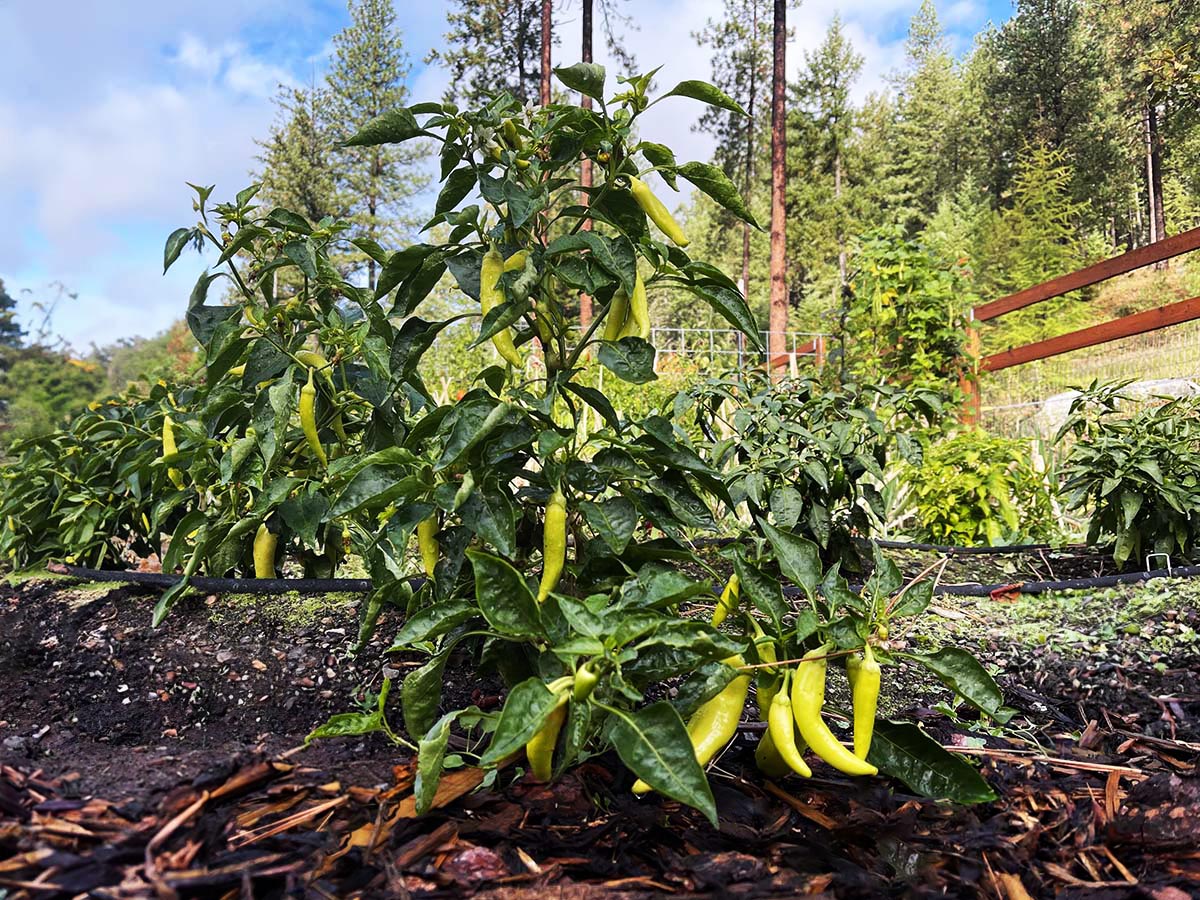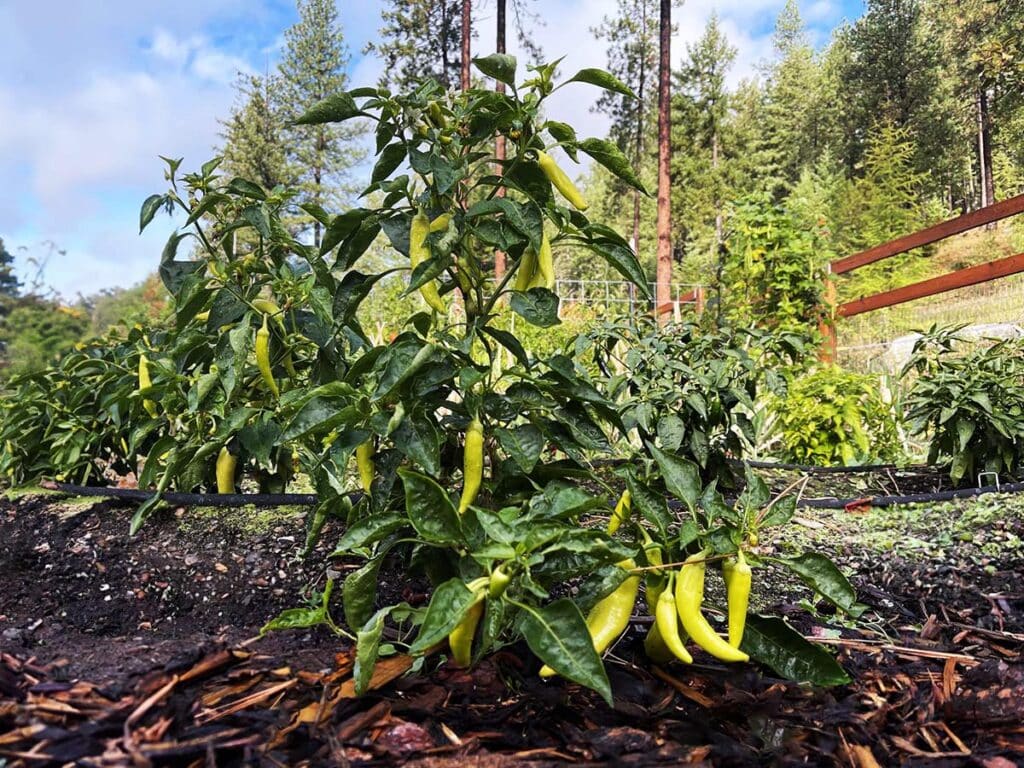 Growing banana peppers
Banana pepper plants are super easy to grow. In my garden, they grow almost like weeds (that is, as long as I can keep the critters away until they get big enough to withstand a bit of nibbling).
Sweet banana peppers have an elongated banana-like shape (hence their name) but they often grow in unusual and unpredictable shapes, making them a fun and quirky addition to your garden.
Banana peppers are typically picked when they turn a bright, glossy yellow or green. If left on the plant to continue ripening, some varieties will transition to orange and eventually red. Red banana peppers are fully mature and have a sweeter and slightly fruitier flavor compared to the green stage.
They're generally considered to be a short-to-medium season pepper with a growing season of around 70-80 days from transplanting to harvesting (although this can vary depending on factors such as climate, local growing conditions and the specific banana pepper cultivar). Double check the seed packet or plant label for the cultivar you intend to grow.
Banana peppers thrive in warm temperatures with ample sunlight, well-drained soil and adequate moisture. In cooler climates like ours with a shorter growing season, you can (should) start banana pepper plants indoors from seeds a few weeks before the last expected frost date in your area. Season-extending techniques like row covers can also be used to protect the plants from frost and extend their growing season a bit more.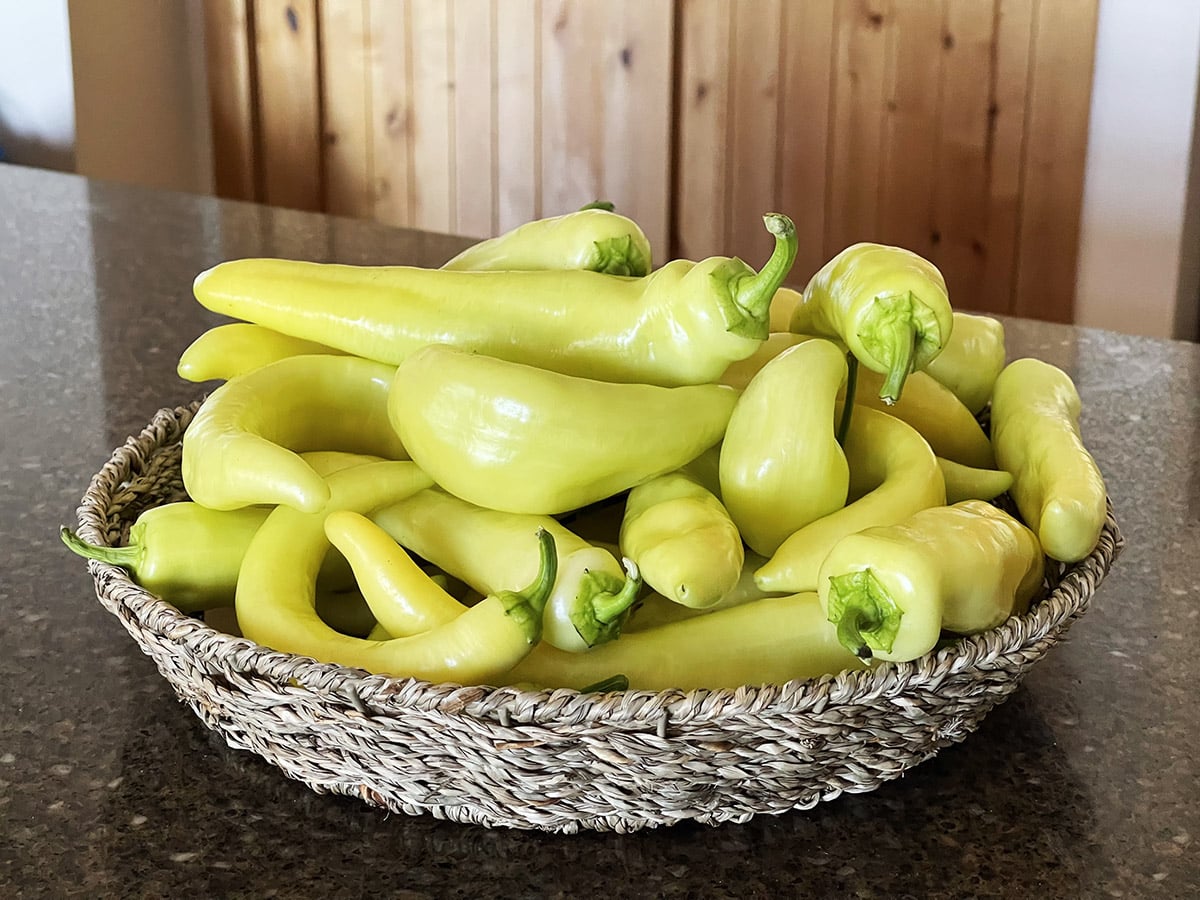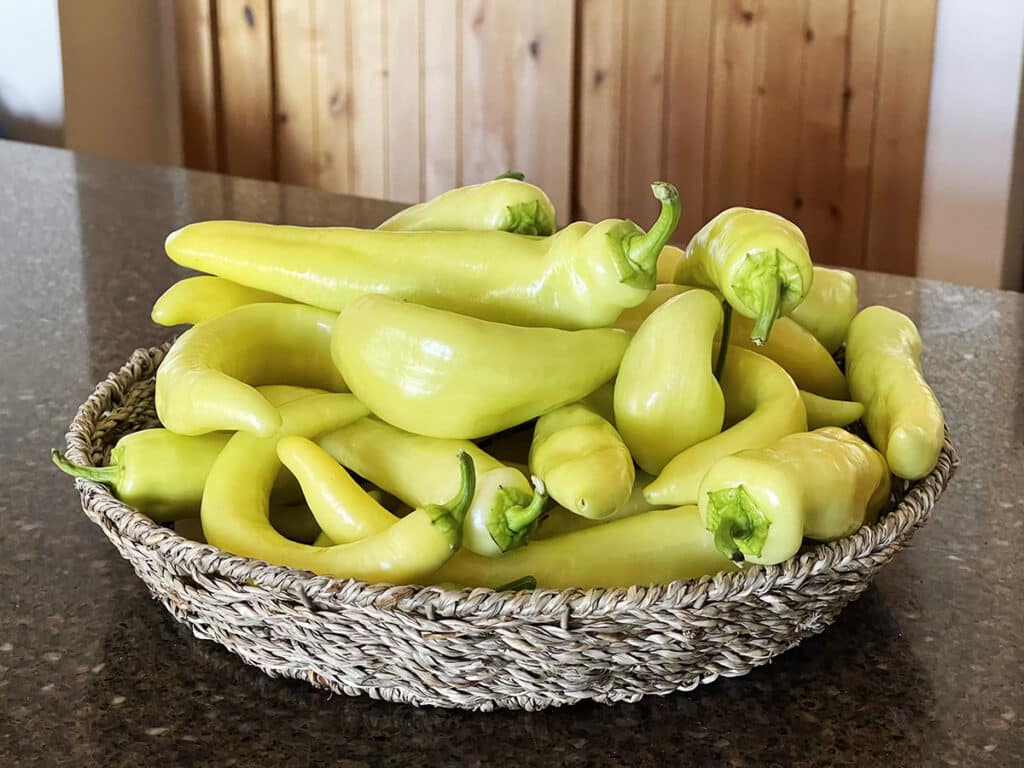 Preserving banana peppers
In a perfect world, my preference would be to always eat these babies fresh. They're absolutely delicious sliced on a salad or as a monster-zucchini pizza topping. 
They also freeze well. If you plan to use them within a few weeks, there is no need to blanch them — simply slice them into rings and package in an airtight freezer baggies, removing as much air as possible to prevent freezer burn. (Or better yet, vacuum seal 'em!) For longer freezer storage, blanching helps to preserve the pepper's texture by slowing down the enzymatic activity that can lead to softening and undesirable changes in texture.
Refrigerator pickling is another lovely way to enjoy them!
You can jazz this recipe up further by adding fresh herbs to the jar or infusing your vinegar with something delicious ahead of time. (Hint: lemon balm-infused apple cider vinegar is da bomb!)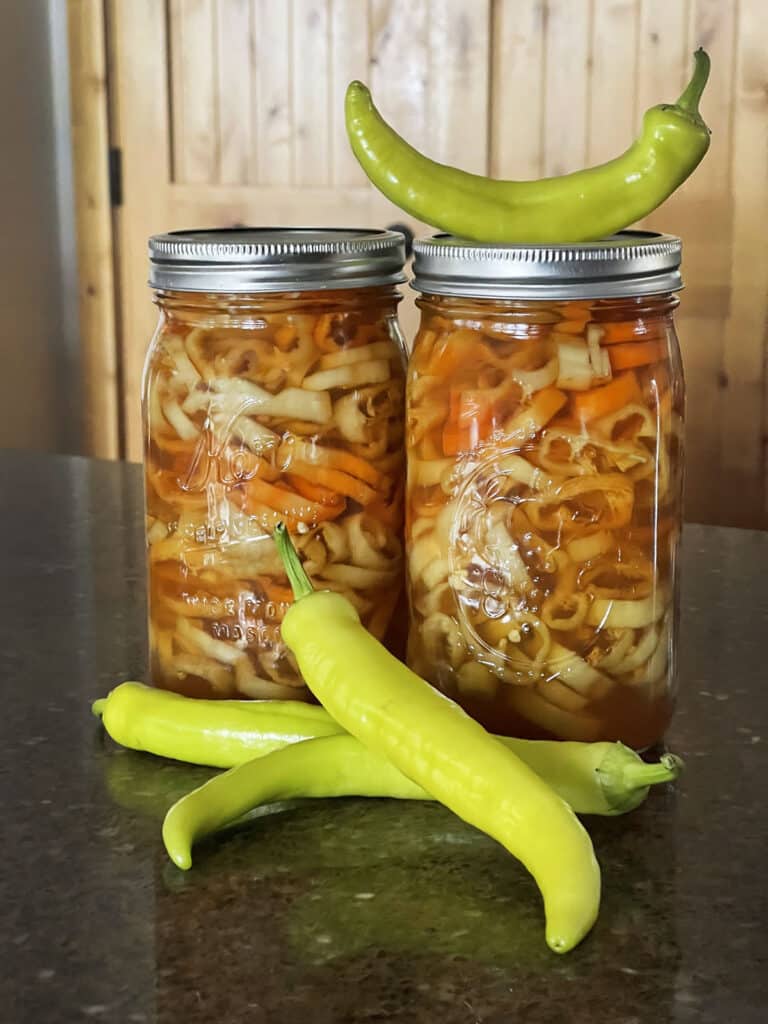 Print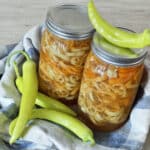 Quick Pickled Banana Peppers
---
1 lb fresh banana peppers, sliced

2 1/3 c apple cider vinegar

2/3 c water

1 T salt

2 T honey

1–2 cloves fresh garlic, sliced (optional)

1 tsp pickling spices (optional)
---
Instructions
Wash the banana peppers thoroughly and slice into rings.
In a saucepan, combine apple cider vinegar, water, honey and salt and bring to a simmer.
Meanwhile, pack sliced banana peppers and optional pickling spice and sliced garlic into clean, quart-sized canning jar, leaving some space at the top. Pour the hot brine over the peppers, ensuring they are fully submerged, and leave about 1/2 inch of headspace at the top of each jar.
Screw on the jar's lid and allow to cool to room temperature before transferring to the refrigerator. Your pickled peppers are best when left to marinate for a week or so, but they can be ready to eat within a day or two if you're in a hurry.
Notes
This is a short-term "refrigerator pickling" method. You can also choose to water bath can these to make them shelf stable and longer lasting.
These should last in the refrigerator for a month or more. I recently found an old jar of last year's refrigerator pickled banana peppers that was still totally fine.
Your peppers will last much longer if you remove as much air from the jar as possible. I highly recommend investing in a vacuum sealer gadget designed to pull the air out of mason jars. I own, love and frequently use this one.
Don't throw away the brine when your peppers are gone! The leftover ACV brine works well as a chicken marinade or addition to a salad dressing.