If you ran out and got yourself a big ol' pile of horseradish roots after last week's post, now what? What do you do with them?
Make some prepared horseradish, of course!
"Prepared" horseradish refers to the grated root of the horseradish plant that has been mixed with salt, spices and vinegar to help preserve the root and give it a lovely, tangy flavor.
You can make prepared horseradish using the traditional vinegar method or you can lacto-ferment it. I'm a card carrying member of the "ferment ALL the things" club, but in this case, I actually prefer prepared horseradish with vinegar over fermented. The fermentation process just mellows out the flavor too much for my liking. We like things SPICY.
If you're interested in lacto-fermenting your horseradish, there are many tutorials out there on how to do it.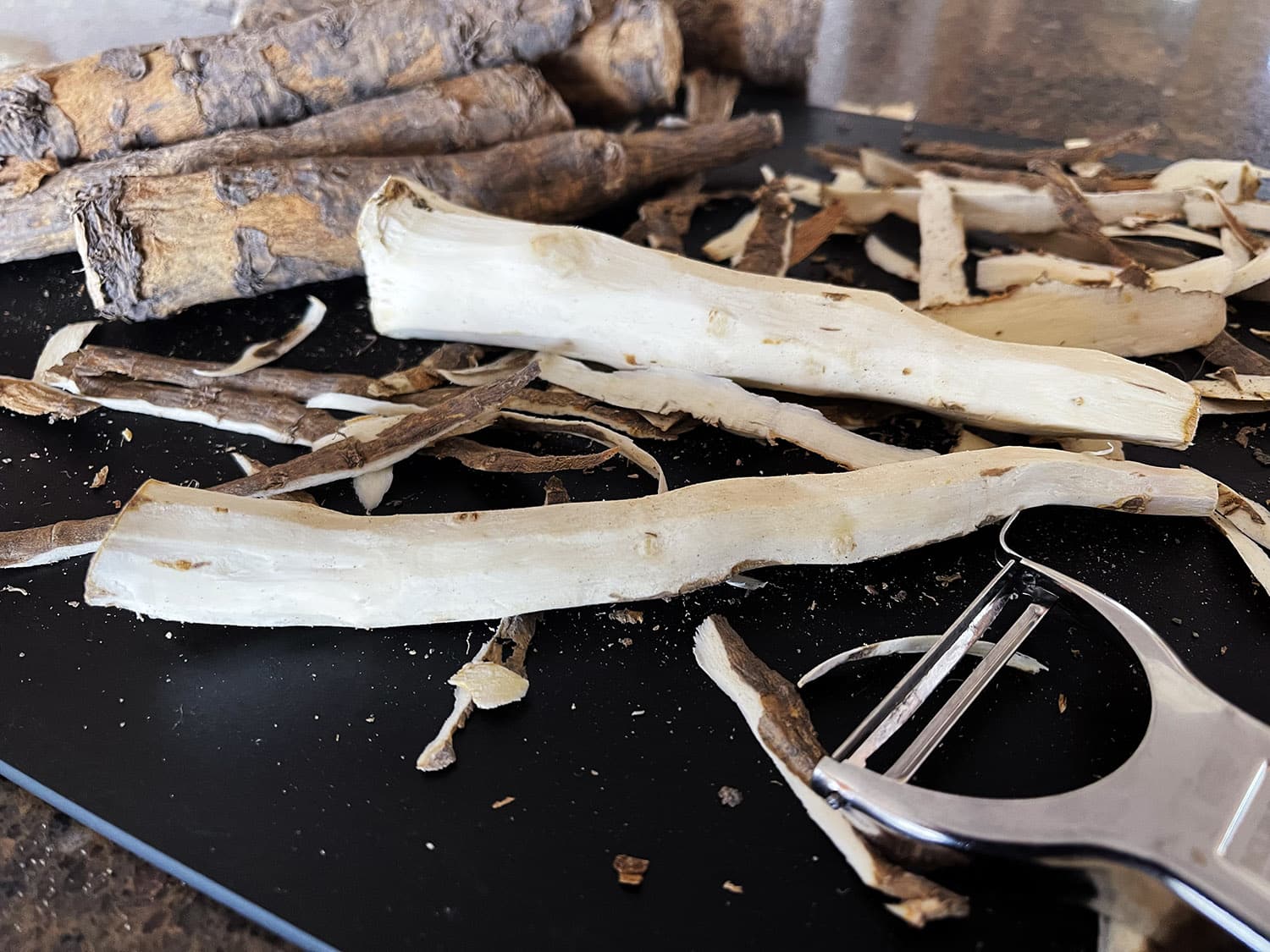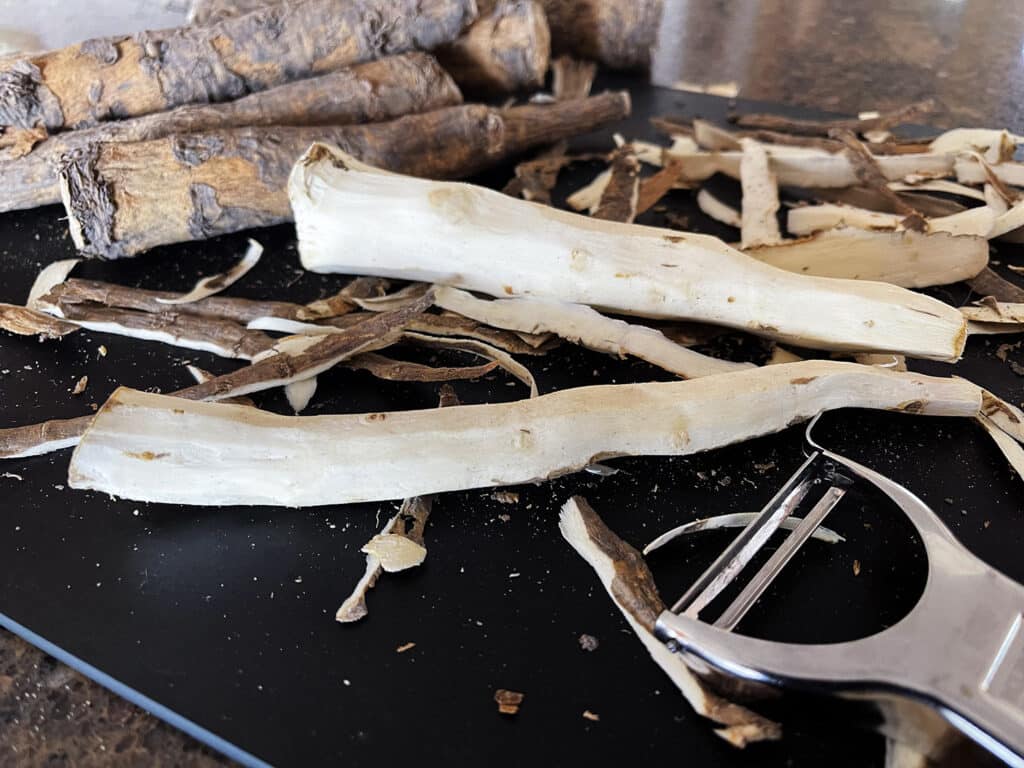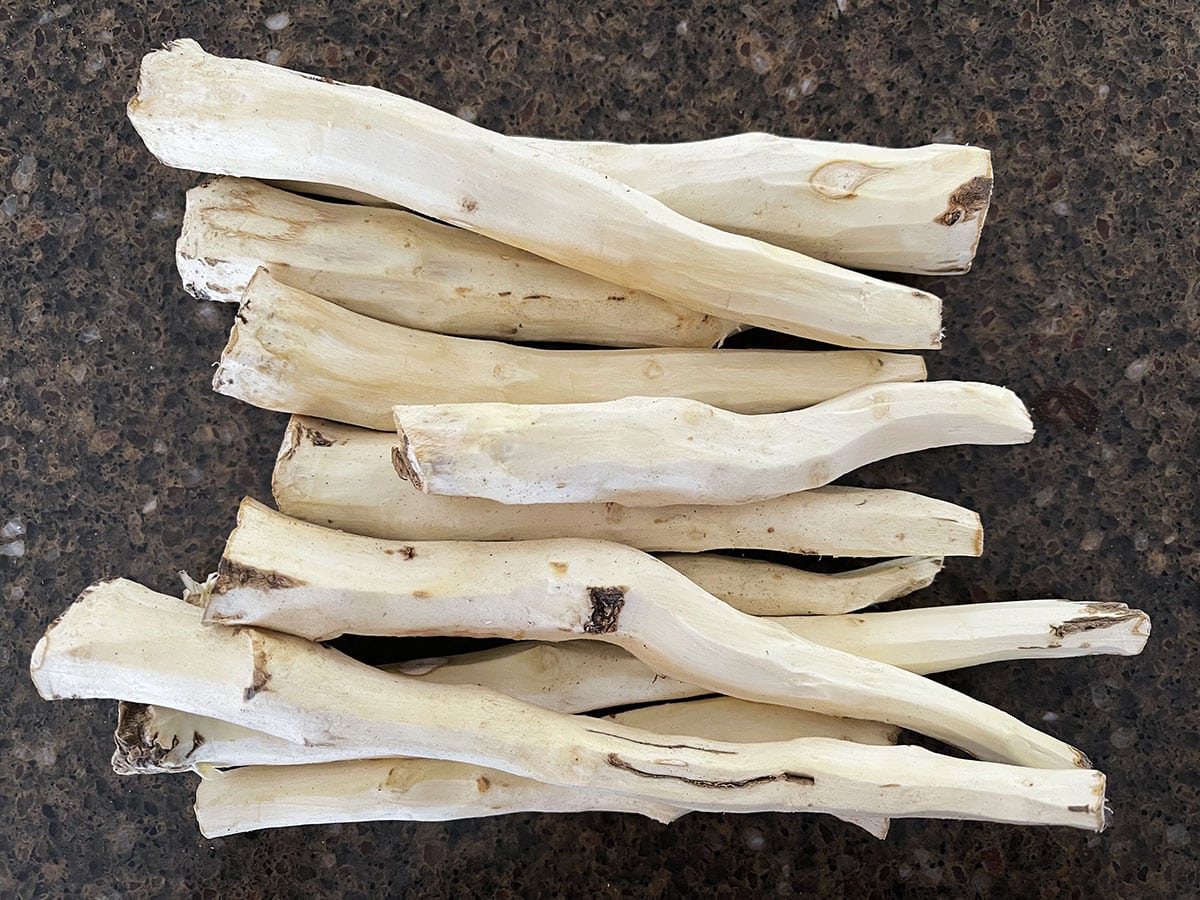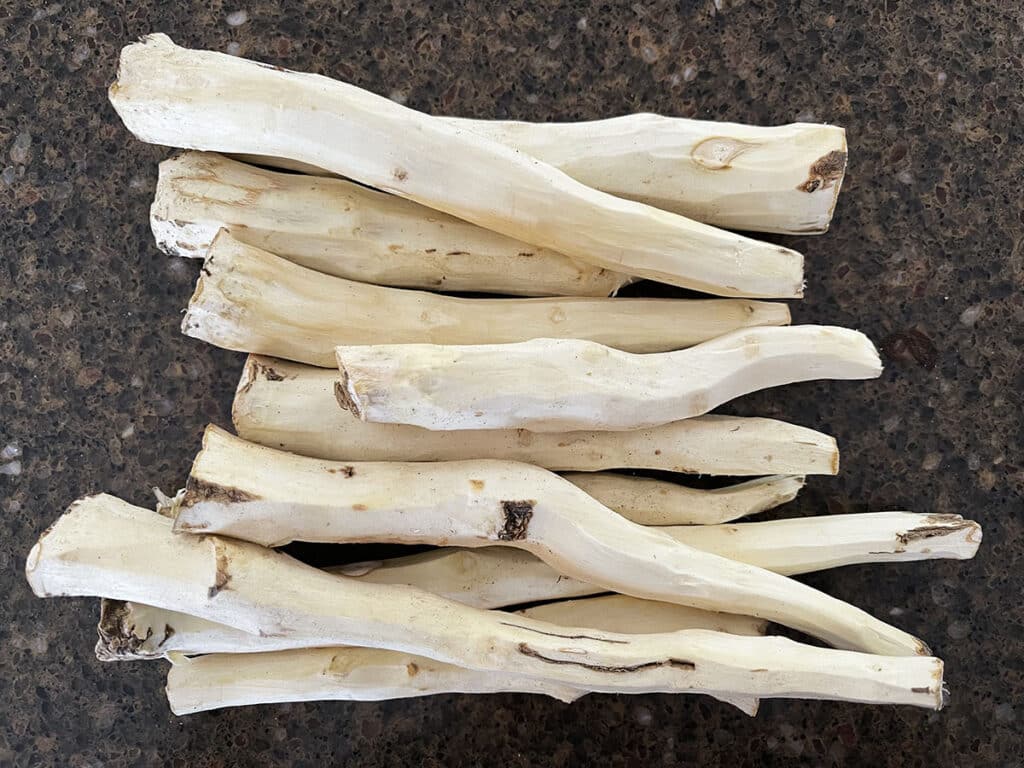 Preparing prepared horseradish
The first thing you'll need to do is wash the roots. If they're fresh from the ground and dirty, give them a good rinse, removing as much of the dirt as you can with a vegetable scrub brush.
Using a vegetable peeler or sharp knife, remove the tough outer layer of the horseradish root.
Roughly chop the peeled root into smaller pieces and place into a food processor and pulse until finely grated. If you don't have a food processor, this can be done manually with a box grater too, but it's not for the faint of heart. You may want to break out the gas mask at this point — those fumes pack a punch!
Let the grated roots rest for 10-15 minutes while those myrosinase enzymes work their magic.
(Or, if you need a milder tasting horseradish, you can skip the rest period and move directly to the next step.)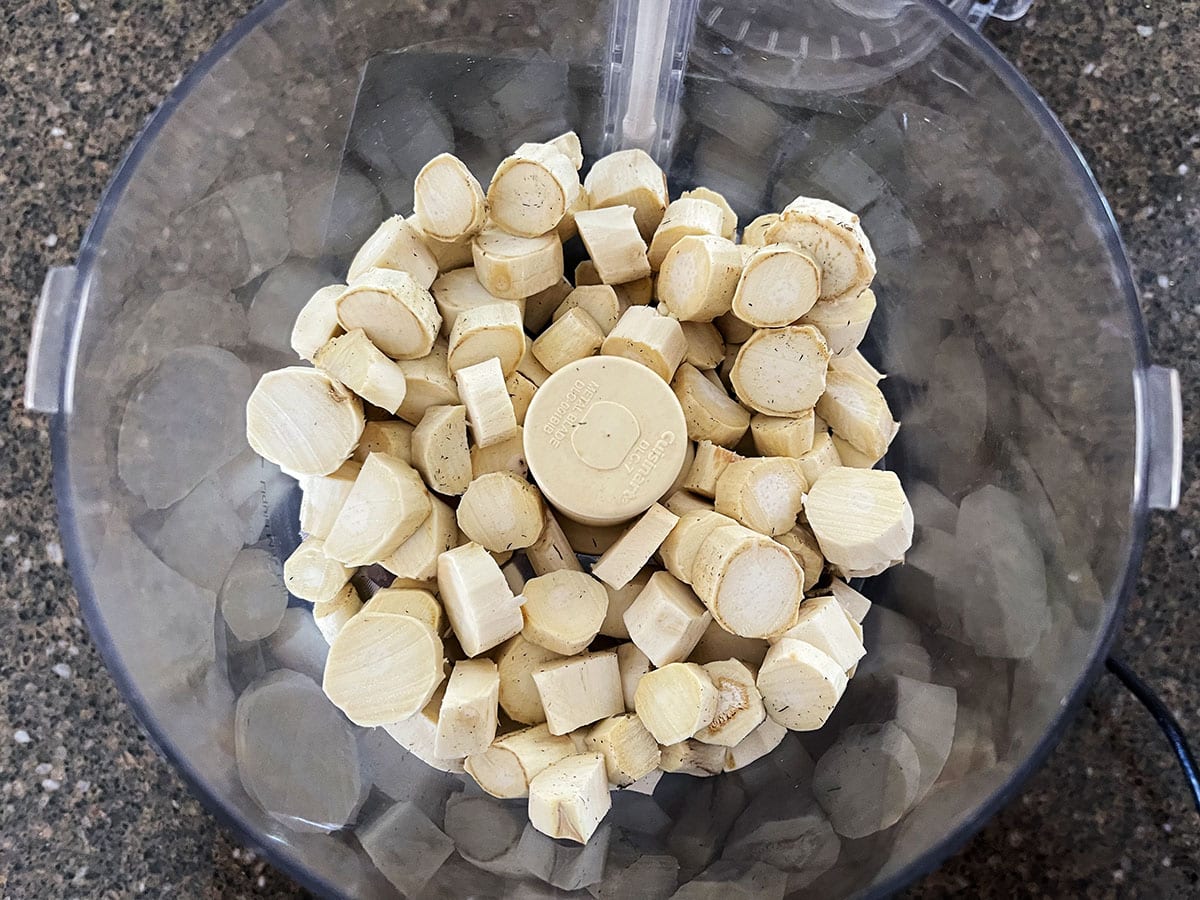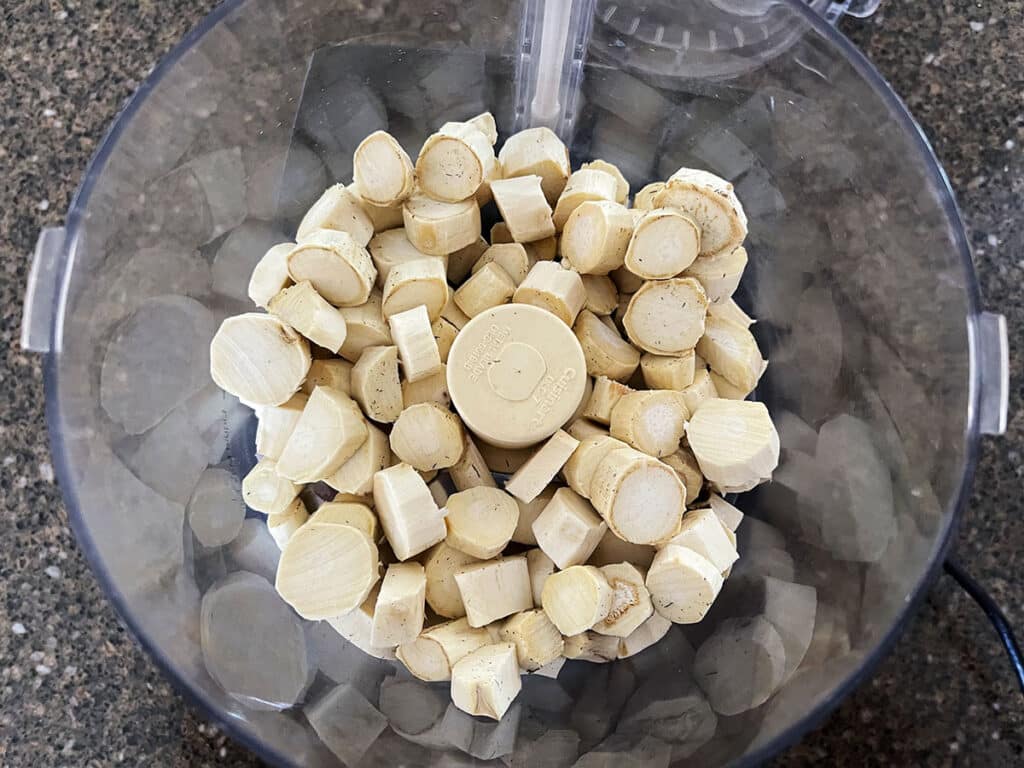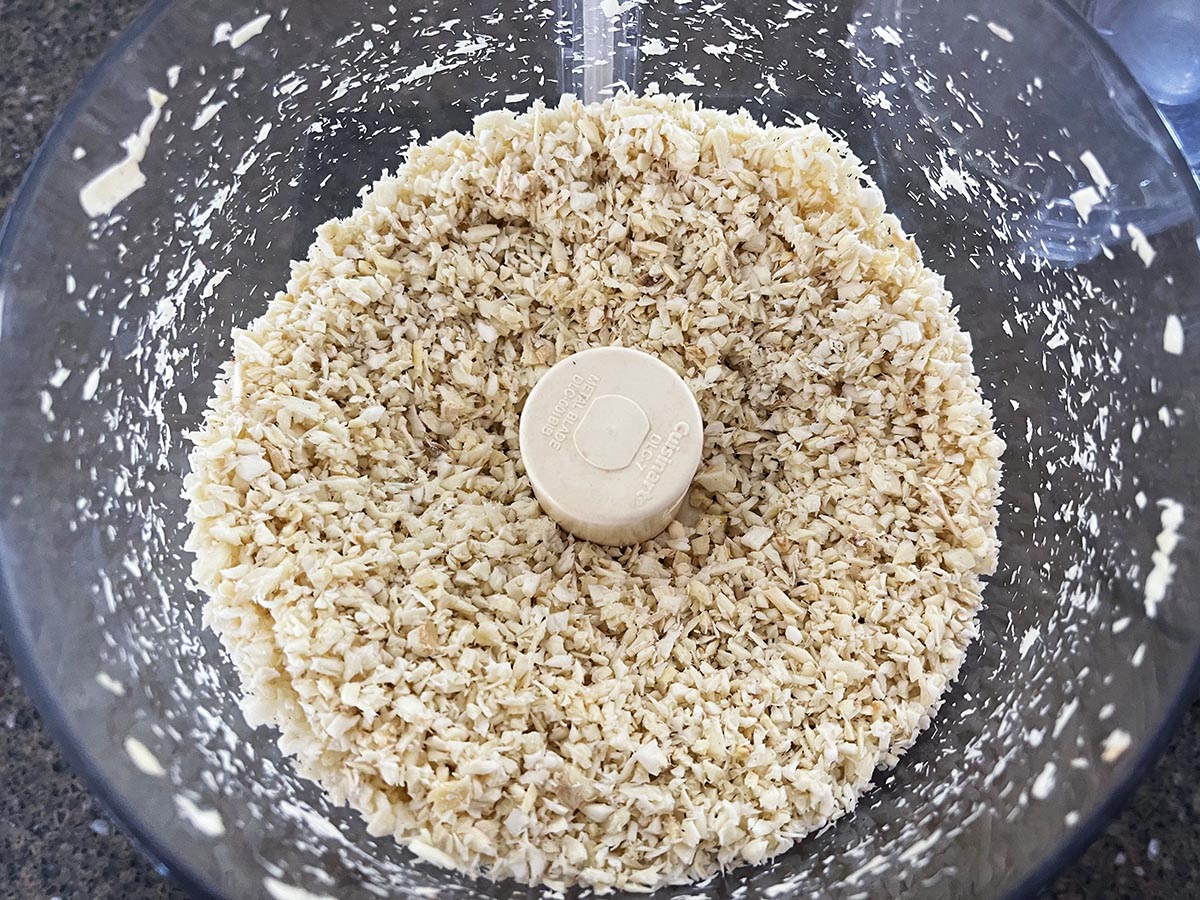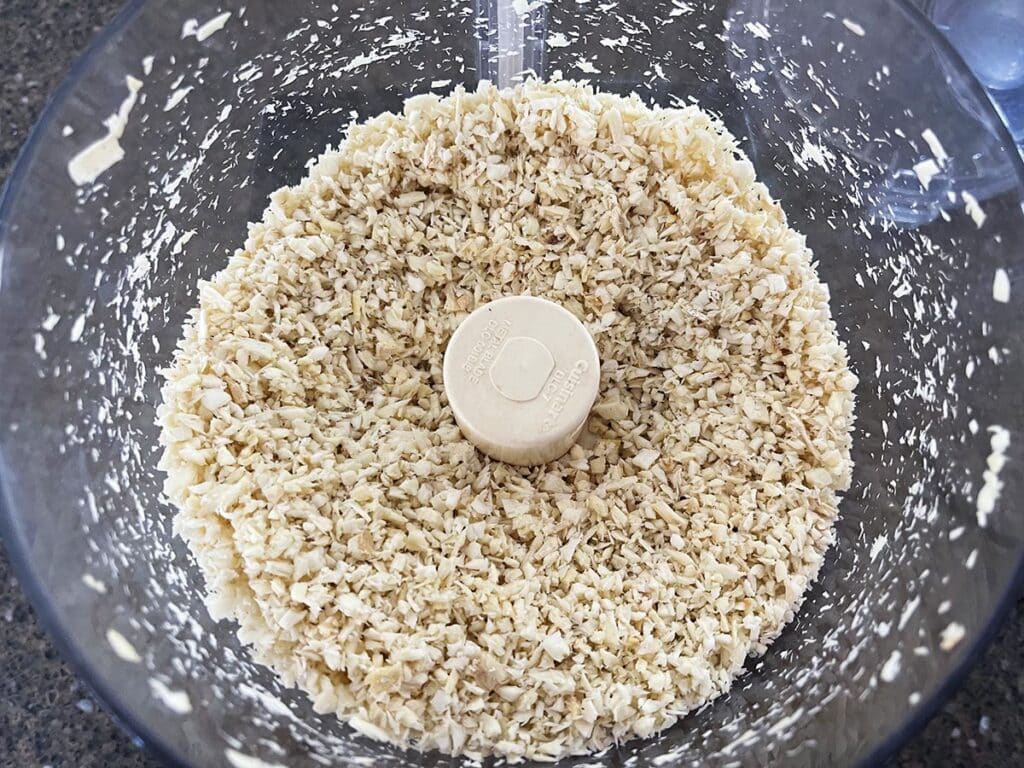 Add the apple cider vinegar and salt. This isn't an exact science — aim for approximately 1 cup of vinegar + 1 teaspoon of salt per pound of horseradish (or ~2 cups grated). You can adjust the amount of vinegar to your desired consistency and taste; use a bit more vinegar or cold water if you want a creamier texture.
Run the food processor a bit longer to thoroughly mix everything together. Prepared horseradish is often processed until creamy and smooth, but if you're like us and prefer a little bit of texture, stop short of completely pureeing it.
Transfer the prepared horseradish into a clean glass jar with a tight-fitting lid. Seal the jar and refrigerate it for at least 24 hours. This resting period allows the flavors to meld and develop.
Dandelion vinegar
I'm always looking for ways to add a little more plant power into our foods, and an herbal-infused vinegar gives a fun boost to prepared horseradish!  
I used a dandelion blossom-infused apple cider vinegar for this batch. Dandelion flowers are rich in vitamins including A, C and K, as well as minerals like calcium and potassium. When infused in vinegar, some of these nutrients are extracted into the liquid, providing a nutritional boost!
Dandelions have diuretic properties that can help with the elimination of toxins and support liver health. They also contain anti-inflammatory compounds like flavonoids and polyphenols, which can help reduce inflammation in the body.
Herbal vinegars couldn't be easier to make — for a few weeks now, I've been collecting a handful of dandelion blossoms every day on my morning walk, letting them wilt a bit, then stuffing them in a big jar of apple cider vinegar. Label, cover with a non-reactive lid and remember to shake the jar every so often. That's really all there is to it!
Herbal vinegars are great for things like salad dressings and marinades. A splash also aids the mineral extraction when making bone broth.
Fine tuning
What are some ways you can control the spiciness level of your prepared horseradish?

For spicier horseradish:
Choose fresh horseradish root. Fresh horseradish root will have a stronger flavor and heat than older roots.
Look for a thinner, darker-colored root, which generally will have a higher concentration of oils that contribute to the spiciness.
The more you grate the horseradish, the spicier it will become. If you'd like a spicier flavor, process the horseradish into very fine pieces or puree it.
Allow your grated horseradish time to sit for 10-15 minutes before adding the vinegar to allow the heat to develop.
Vinegar not only adds flavor but also helps to stabilize the heat level of the horseradish. The acidity in vinegar helps to denature the myrosinase enzyme, which stops the conversion of sinigrin into allyl isothiocyanate. The myrosinase enzyme is only active at a certain pH range, and the acidity of vinegar lowers the pH to a point where the enzyme is deactivated.



For mellower horseradish:
Use older horseradish roots. Young horseradish roots tend to be spicier, while older roots tend to be milder. So, if you want a mellower flavor, try using older roots.
Look for a thicker, lighter-colored root, which will generally have a lower concentration of oils that contribute to the spiciness.
For a milder flavor, grate the horseradish more coarsely.
Add the vinegar immediately. Add the vinegar immediately after grating or shorten the time the grated horseradish sits before adding the vinegar to halt the enzymatic activity.
A little bit of sugar can help balance out the spiciness of the horseradish. Try adding a teaspoon of honey per cup of prepared horseradish.
Allowing the prepared horseradish to sit in the refrigerator for a day or two can help mellow out the flavors. The longer it sits, the milder it will become.
Lacto-ferment the horseradish for a week or two for a milder flavor.
Keep in mind that depending on growth conditions and when it was harvested, horseradish's heat level can vary from batch to batch. It may take some experimentation to find the perfect balance of spiciness for your taste.
Freeze some for later
If you got a bit carried away and made a whole bunch of prepared horseradish, you can freeze it for longterm storage. To freeze, simply transfer it to an airtight container (or several smaller containers), leaving some room for expansion, and place it in the freezer.
Only thaw the amount you plan to use at a time, since refreezing previously frozen horseradish can degrade its texture and quality. Better yet, vacuum seal your extra horseradish in individual portions so you only have to thaw what you need for a recipe. It should keep this way indefinitely.
Keep reading for a super simple (and super tasty) creamy horseradish sauce that is pretty amazing on potatoes, veggies, fish, steak and pretty much anything else you can think of! ♥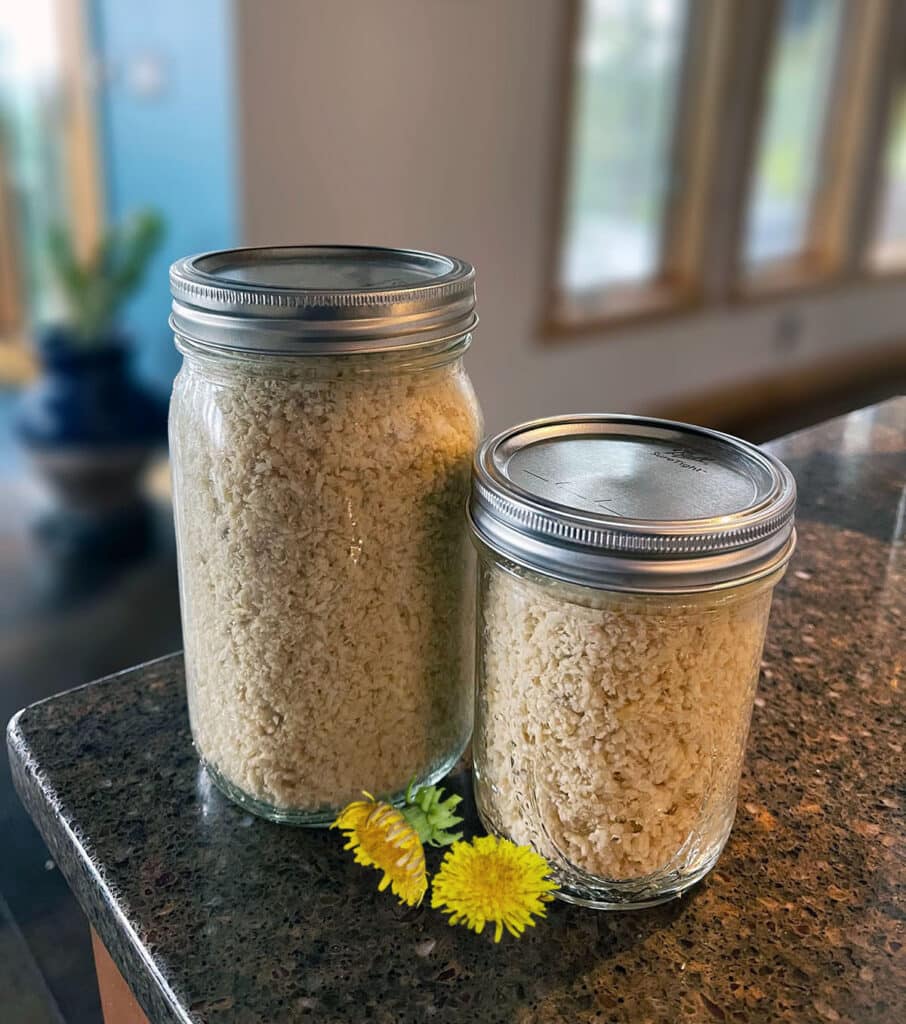 Print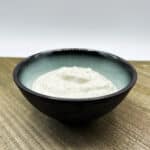 Super-Simple Creamy Horseradish Sauce
---
---
Instructions
In a small bowl, combine all ingredients, mixing well.
Allow the flavors to mingle and develop for 10 minutes before serving.
Notes
Optional but fun add-ins: chives, minced garlic, red pepper flakes, chopped nettles, pureed beets
Will keep in the refrigerator for several months in an airtight container.
When exposed to air, horseradish enzymes can cause browning, resulting in a darker color. This is normal and does not mean that the horseradish has gone bad.