The more *ahem* mature I get, the more I'm realizing that setting powders, a longtime beloved makeup staple, are no longer my friend. Powder can highlight fine lines and appear cake-y on drier skin… and it boy howdy, it can really catch you off guard when glimpsed under the evil, unforgiving fluorescent lights of a public restroom. (eek!)
It was high time I found a new staple. Enter: the makeup finishing spray.
Finishing sprays  are designed to help fix your makeup in place, keep excess shine at bay and reduce the need for touch-ups throughout the day. They tend to be more hydrating than powders, and can be used alone or in conjunction with them, effectively reducing the powdery look of your makeup, blending everything together and creating a much more natural finish.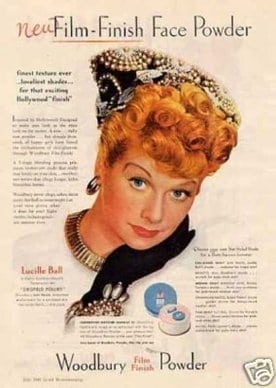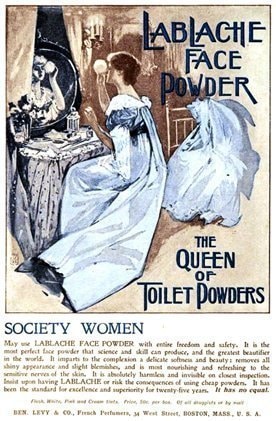 How setting sprays work
Commercial finishing sprays are usually based on synthetic polymers dissolved in a solvent such as denatured alcohol. The polymers bind with your makeup, creating a thin, flexible film over your skin that holds your makeup in place while providing a water-resistant barrier that protects against sweat and the environment.
One of the most common fixative ingredients in commercial setting sprays is a water soluble polymer called polyvinylpyrrolidone (PVP), which is also a common active ingredient in hairsprays. PVP is considered a low hazard ingredient by the Cosmetics Database, but is not biodegradable and requires special measures to remove it from wastewater systems.
In addition to being less than ideal environmentally, many of these synthetic barrier-forming ingredients are derived from petroleum. If you pay attention to labels, you can find natural, polysaccharide based products, but many of those still contain harsh chemicals, silicones and synthetic fragrances. You guys… I think we can do better.
The marvelous marshmallow root
This recipe harnesses the natural polysaccharides produced by one of my most favorite-ist of herbs, the humble marshmallow root.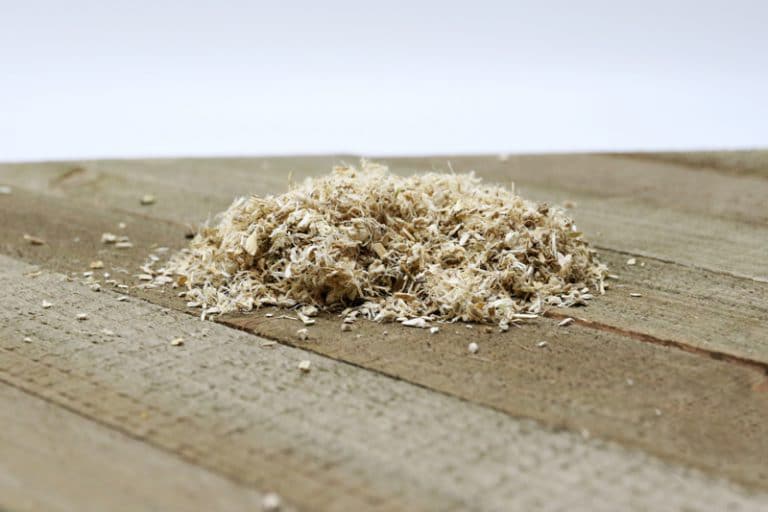 Most of us associate marshmallow with an essential and yummy part of everyone's favorite campfire treat, S'mores. While it's no longer an ingredient in the sweet treat it inspired, marshmallow root, or Althaea officinalis, (meaning "to heal" in Greek) has a long and impressive history as an herbal medicine dating back to ancient Egypt and Greece.
Marshmallow root exhibits a number of properties or "actions" that make it useful both internally and topically for everything from wounds to sore throats, coughs and asthma to upset stomach, insect bites and sunburns. Some of these actions include demulcent, emollient, anti-inflammatory, nervine (nerve calming), vulnerary (healing of wounds) and expectorant (helping to clear mucus from airways). 
In skincare applications, marshmallow root extract's mucilage is the star of the show. Its highly mucilaginous (AKA slippery, gelatinous) roots and stems contain a large quantity of complex polysaccharides – basically sugar molecules bonded together. When combined with water, the extracted mucilage swells into a viscous, gel-like liquid, perfect for a variety of skincare preparations. The extract is a brilliant emollient, softening and protecting dry, sensitive skin, while its soothing, anti-inflammatory flavonoids reduce swelling and redness.
This mucilage is a soothing demulcent to irritated mucus membranes and treats inflammatory conditions of the gastrointestinal tract. It's protective and anti-inflammatory qualities also make it useful for rosacea, dry/sensitive skin, psoriasis, eczema and other topical skin complaints.
Marshmallow root is also a potent ally for aging skin, moisturizing and plumping fine lines and smoothing rough patches. If all that wasn't enough, marshmallow root also contains natural ceramide precursors, which support the skin's barrier maintenance and hydration.
Um, yes please! Sign me up for the marshmallow root fan club! I'll be president.
Making your homemade setting spray
This finishing spray recipe relies on the marshmallow root's rich polysaccharides instead of synthetic polymers to create that protective film necessary to hold your makeup in place. The polysaccharide-rich extract is and enhanced with green tea, a few drops of essential oils and an ionic trace mineral complex for a simple, nourishing and effective facial mist that is gentle enough for daily use.
Infusing your marshmallow
So just how do you get this magical, multitasking mucilage you ask? It's so easy.
As a general rule, mucilaginous herbs such as marshmallow are best prepared as a cold infusion, since hot water can break down the the beneficial polysaccharides. I usually aim for a 1:16 strong infusion if using cut marshmallow root, or 1:32 if using the powder form. So, for example, I'd use about 2 tablespoons of cut root or about 1 tablespoon of powdered root in a pint of water.
To infuse, wrap your marshmallow root in a piece of cheesecloth tied with string or place them in a disposable tea bag or tea strainer of some sort. Suspend the herbs near the top of the mason jar and cover with distilled, room temperature water, making certain the herbs are submerged, but near the top of the water level. Cover, and allow the infusion to steep overnight, up to 24 hours. That's it! The water will become viscous and will turn an orangey-tan color. Strain out the herbs, squeezing to extract as much of the mucilage as possible. Refrigerate in an air-tight container until ready to use.
Green tea for good measure
We're also going to add a green tea bag to the infusion. Why? Camellia sinensis has astringent, antioxidant and anti-inflammatory properties, making it a great choice for reducing redness and controlling oil production throughout the day. Among green tea's most powerful polyphenol flavonoids, EGCG (epigallocatechin gallate) is a well-documented antioxidant that may protect against cellular damage caused by free radicals. EGCG has also been shown to protect against UV-induced damage, and green tea's caffeine content acts as an effective vasoconstrictor, which can help reduce puffiness and under-eye circles.
And a smidge of trace minerals
This setting spray also includes a small amount of trace minerals to nourish dehydrated, dull skin and enhance skin tone. Magnesium chloride is hygroscopic, meaning it can absorbs moisture from the air, effectively acting as a humectant and reducing skin's redness and roughness with regular use. A handful of studies suggest that topical use of trace minerals are beneficial to skin's hydration and barrier function. Trace minerals also show promise as an anti inflammatory, reducing oxidative stress and even protecting again UVB photoaging. I used Prescribed for Life's trace mineral complex in powder form for this recipe, but you could also use something like ConcenTrace drops.
Optional essential oils
If you've ever used marshmallow root before, then you're familiar with its distinctive clean, herbally scent, which can be lovely and refreshing all on its own. However, if you'd prefer a less earthy smelling product, a few drops of your favorite essential oil will do the trick. Neroli/orange blossom essential oil is my choice for this recipe. As I watch the snow melt away, I have a pretty gnarly case spring fever, and neroli is basically spring in a bottle. *
* Update: Unfortunately, the price of neroli has skyrocketed recently, so unless you already have some stashed away (and aren't hoarding it as part of your retirement plan like me) I'd recommend choosing something more affordable such as lavender or bergamot.
A word about the alcohol
Alcohol in natural skincare products is somewhat controversial, but as with most things, I believe the dose makes the poison. Too much alcohol will compromise the skin's lipid barrier and dry it out over time. Alcohol also doesn't play nicely with polysaccharides. Any recipe relying on marshmallow root's mucilage will need to keep the alcohol content below the 20% threshold, since anything above 20% will break down the very polysaccharides we're trying to harness.
That said, a small amount of alcohol (around 5% by weight in this recipe) serves an important purpose — it acts as a solvent to dissolve the essential oils if you choose to use them. Essential oils are not soluble in water alone, and they cannot be safely used without first diluting them in something capable of completely dissolving them. Carrier oils are the most common vehicle for essential oils, but you can also use alcohol, which will mix readily with this water-based formula. 
If you have very sensitive skin or are skipping the essential oil in this recipe, feel free to omit the alcohol altogether.
Preserve it
One more thing… Although this recipe contains a fair amount of alcohol, it does not have anywhere near the 20-25% required to self preserve it. I listed the preservative as "optional" in the recipe below, but if you choose to omit it, you will need to store your finishing spray in the refrigerator and use it fairly quickly.
Using your homemade setting spray
To apply your setting spray, hold it an arm's length from your face, then lightly mist your skin a few times. You can wait until your makeup is completely finished to do this, or give it a light mist after each step of your regimen (foundation, blush/bronzer, powder, etc.) Be sure to close your eyes! The water will evaporate fairly quickly, leaving behind a thin film of silky marshmallow root polysaccharides and trace minerals. These polysaccharides bond together to form a sweat-resistant barrier that prevents smudging, seals in hydration and helps powdery makeup look more natural. ♥
Print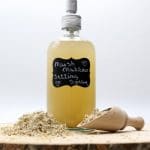 Marshmallow Root Makeup Finishing Spray
---
---
Instructions
Enclose loose marshmallow root in a disposable tea bag or tea strainer. (You can also wrap in cheesecloth and tie closed with string).
In a small mason jar, suspend marshmallow root and green tea bag and cover with 3/4 c distilled, room temperature water. Make sure herbs are all submerged but near the top of the water level.
Cover and allow herbs and tea to steep overnight or up to 24 hours for maximum extraction.
Strain out the herbs, squeezing as much liquid goo as possible out of the herb pulp to retain all that lovely marshmallow mucilage. The discarded herbs can be used as a poultice on dry or inflamed skin or composted. The remaining marshmallow root extract should be yellowish, thick and a bit syrupy. 
Place an empty jar on the scale, hit "tare" to zero it out, and measure out 200 grams of your marshmallow extract. If necessary, top up with a bit of distilled water to bring it up to 200 g.
In a separate small container, combine the alcohol with your chosen essential oil(s) and stir until the EO has fully dissolved. I've used neroli/orange blossom, lavender and Roman chamomile (separately) in various batches and enjoyed all of them.
Add alcohol/EO blend, trace minerals and preservative (if using) to the jar containing the marshmallow root extract. Cover and shake until the mixture is fully blended.
Transfer to a misting bottle. The type designed for perfumes seem to work the best, since they produce a finer, gentler mist than regular spray bottles. My favorite mister is a little spendy, but it's beautiful, reusable and delivers the finest mist I've come across. ♥
Notes
I recommend glass containers for storing homemade lotions and potions. Glass doesn't leach chemicals and it's easier to clean/sterilize after the product is used up and you're ready to refill.
If you do choose to use a plastic container, be aware that essential oils tend to react with plastic, so even if you can get it "clean," your container will likely not be reusable.