A good CBD salve can be an indispensable tool in your pain-management arsenal. Just ask Mr. Redheaded Herbalist — he won't be without it. It's excellent for mitigating all kinds of pain, including arthritic hot spots and torn rotator cuffs.
The trouble is, CBD products can be so darn expensive — particularly if you're a salve snob like yours truly and want an organic, clean, high-quality salve infused with botanicals.
Fortunately, high-quality salves are easy to make, and investing in a jar of CBD concentrate makes it FAR more affordable to keep CBD salve in the budget!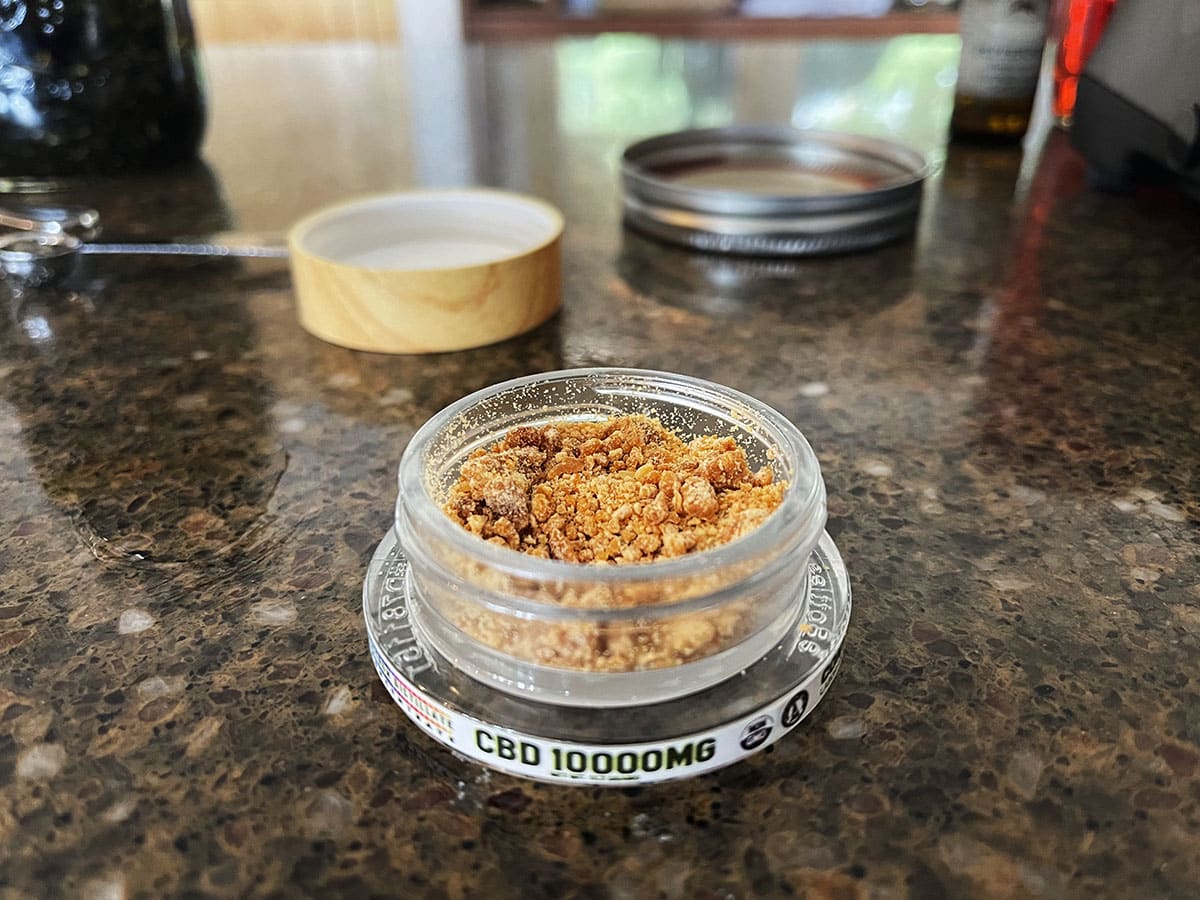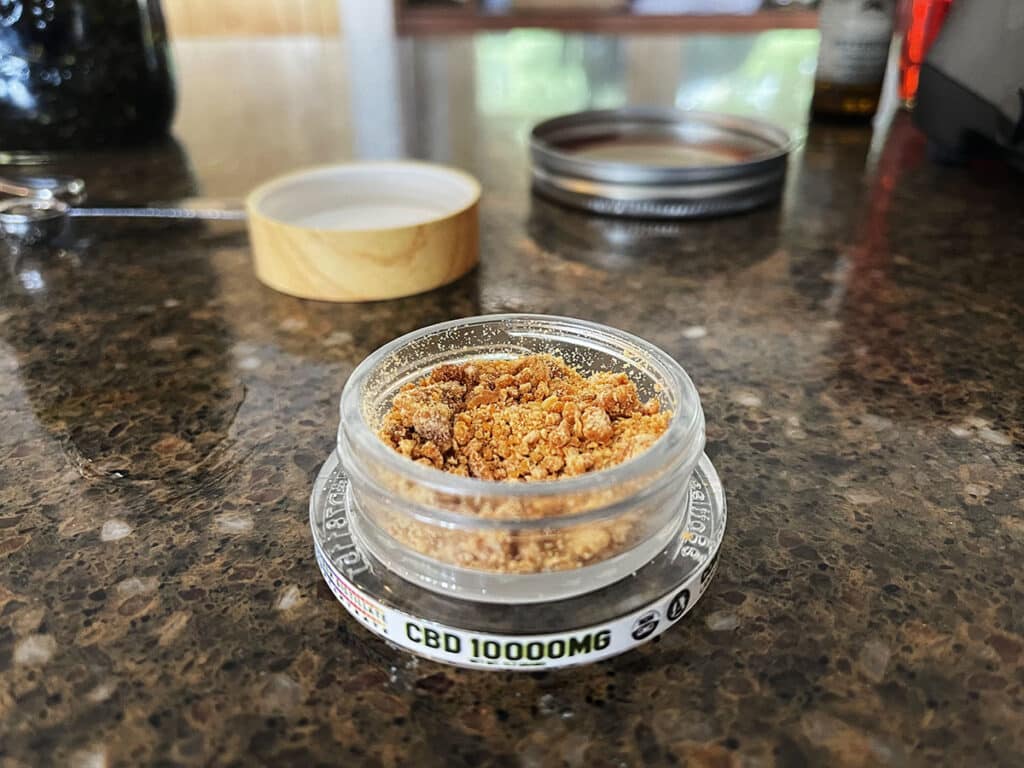 I've been sourcing my CBD concentrate from Organica Naturals for several years now and have been very happy with the quality of their product and their service.
I say investment because a 10-gram jar of CBD concentrate runs $275. BUT, if you use CBD salves on a regular basis, it's worth it. Let's break down the cost. 10 grams is 10,000 milligrams. That's 20 (twenty!) 500-mg jars of salve at $13.75 apiece. Obviously, this doesn't take into account the cost of the other ingredients that go into making the salve, but I doubt they'll add more than a few dollars to the cost.
Organica Naturals periodically puts out a coupon code that's usually good for 20-40% off any of their products, including the concentrates. I'm not sure how long the current coupon will be valid, but at the time of publication, you can use the code HEALTHASSIST at checkout to get 35% off any of their products.
At 35% off, a 10g jar of CBD is now $179. So now you've got twenty 500-mg jars of CBD salve for about $9 apiece. I guarantee you will not find a CBD salve anywhere at that price.
Plus, now you've got a homemade, wildcrafted salve, made from only the BEST ingredients with LOVE by YOU.
It really doesn't get better than that, does it? ♥
The specific product I use is Organica Naturals' Full Spectrum CBD Concentrate Distillate, which contains a full-spectrum of phytonutrients and cannabinoids, plus CBD, CBG, and CBC, plus natural terpenes. In my experience, it's the most effective CBD concentrate and best bang for your buck, but there is a caveat, and it's a pretty big one:
Since full spectrum CBD is legally allowed to contain up to 0.3% THC, know that it *can* show up on a drug test. If this is a possibility for you, do not risk it. My next-door neighbor knows a guy who actually lost his job with the railroad over full-spectrum CBD he was taking (internally) showing up on a random test.
It's not worth the risk.
Just don't.
And while it's highly unlikely that topical full-spectrum CBD will show up on a drug test, the risk is not zero. Just be careful.
If you need to be 100% certain that nothing shows up on a test, you'll want a Broad Spectrum CBD Concentrate Distillate instead. Broad spectrum is guaranteed to contain 0.0% THC, while still giving you many of the same phytonutrients, cannabinoids, CBD, CBG, CBC and terpenes of the full spectrum. It's not *quite* as effective as the full spectrum, but it's a good product.
I do not recommend the CBD isolate. It does not contain any of the synergistic phytonutrients, etc. and just does not seem to work for pain management. I tried making salves with an isolate once, and both people I tested it on reported that it did nothing to help their pain.

Whomp whomp.
The good news is, I contacted Organica Naturals and they promptly exchanged the isolate for a jar of the broad spectrum stuff and didn't even charge me the difference for the slightly more expensive product. (See, I told you they're a great company — excellent customer service!)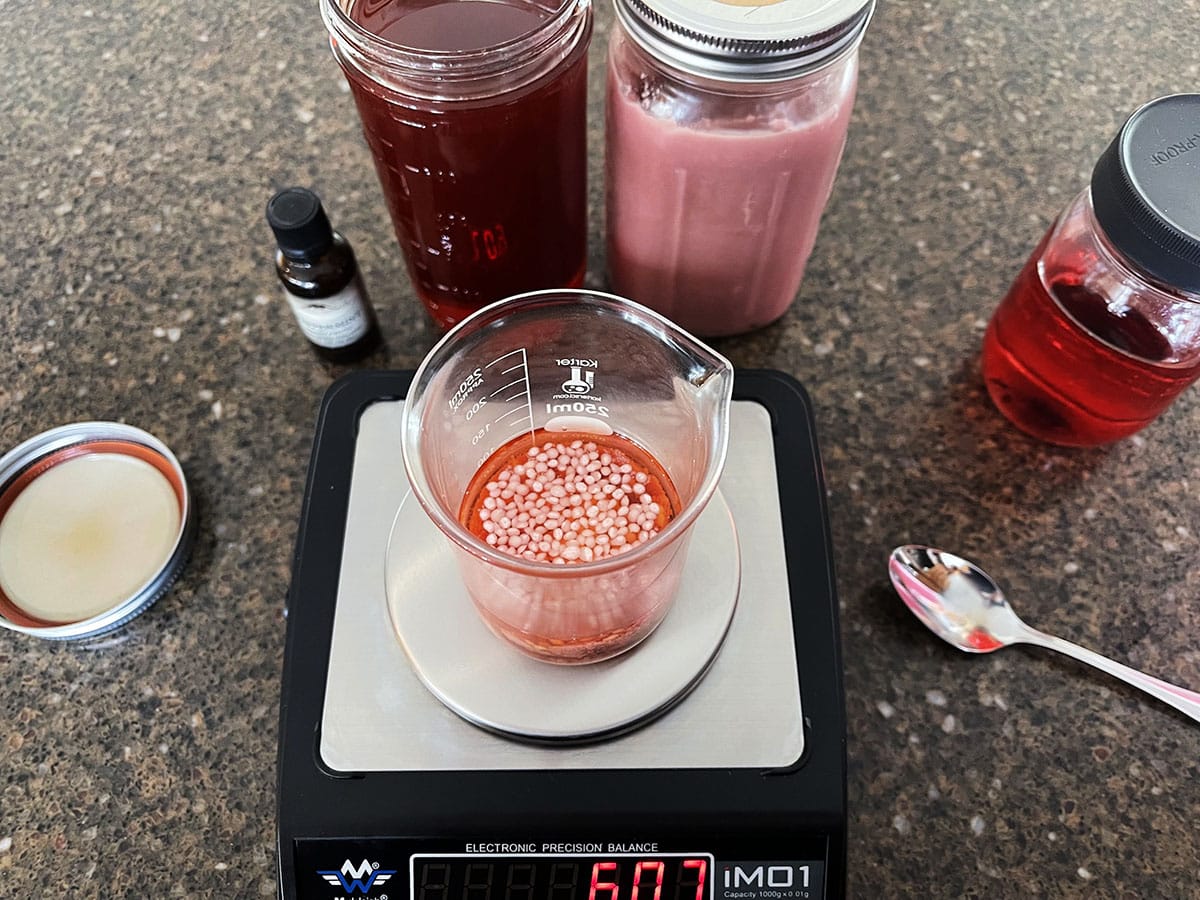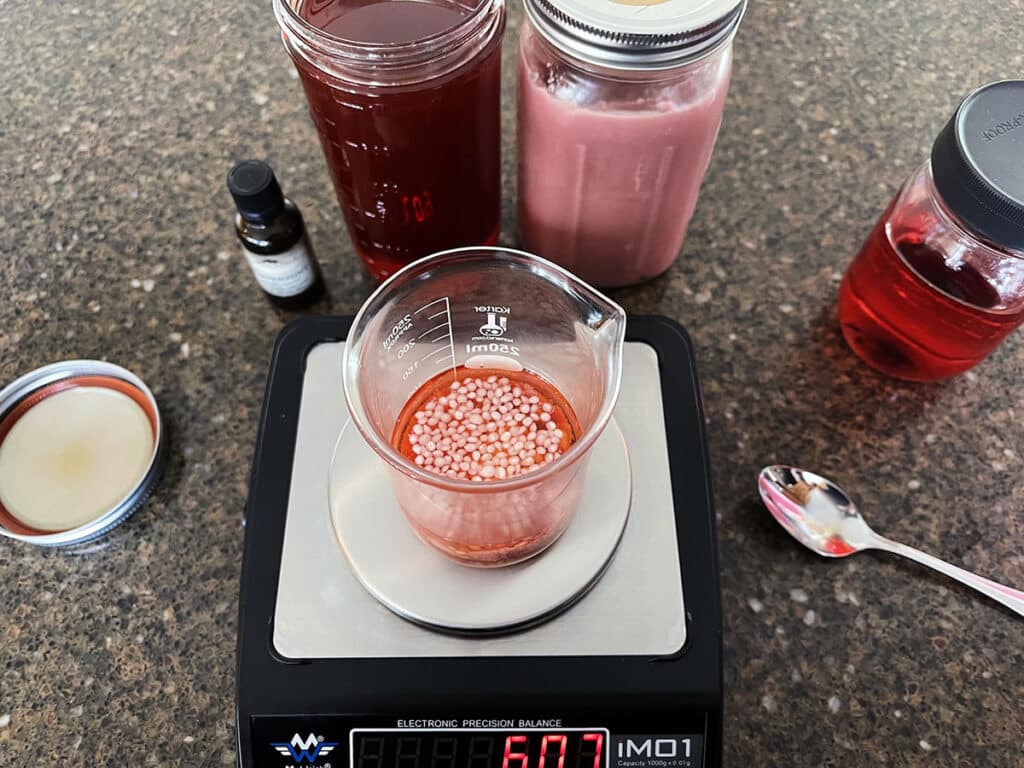 Why St. John's wort? I'm so glad you asked. Check out last week's post for the answer.
Frankincense (Boswellia spp.) is sourced from the resin of the Boswellia tree. In addition to its skin rejuvenating super powers, it is also a powerful anti-inflammatory and analgesic, useful for reducing swelling, inflammation and pain in the joints, tendons and muscles. Like St. John's wort, it's also has an affinity for the nervous system and can soothe nerve pain of all kinds.
The essential oil of copaiba is distilled from the resin ("balsam") of the Copaifera tree. It contains large amounts of the constituent beta-caryophyllene, a cannabinoid-like terpene and potent anti-inflammatory and pain reliever that also happens to be a component of many non-steroidal anti-inflammatory drugs (aka NSAIDs).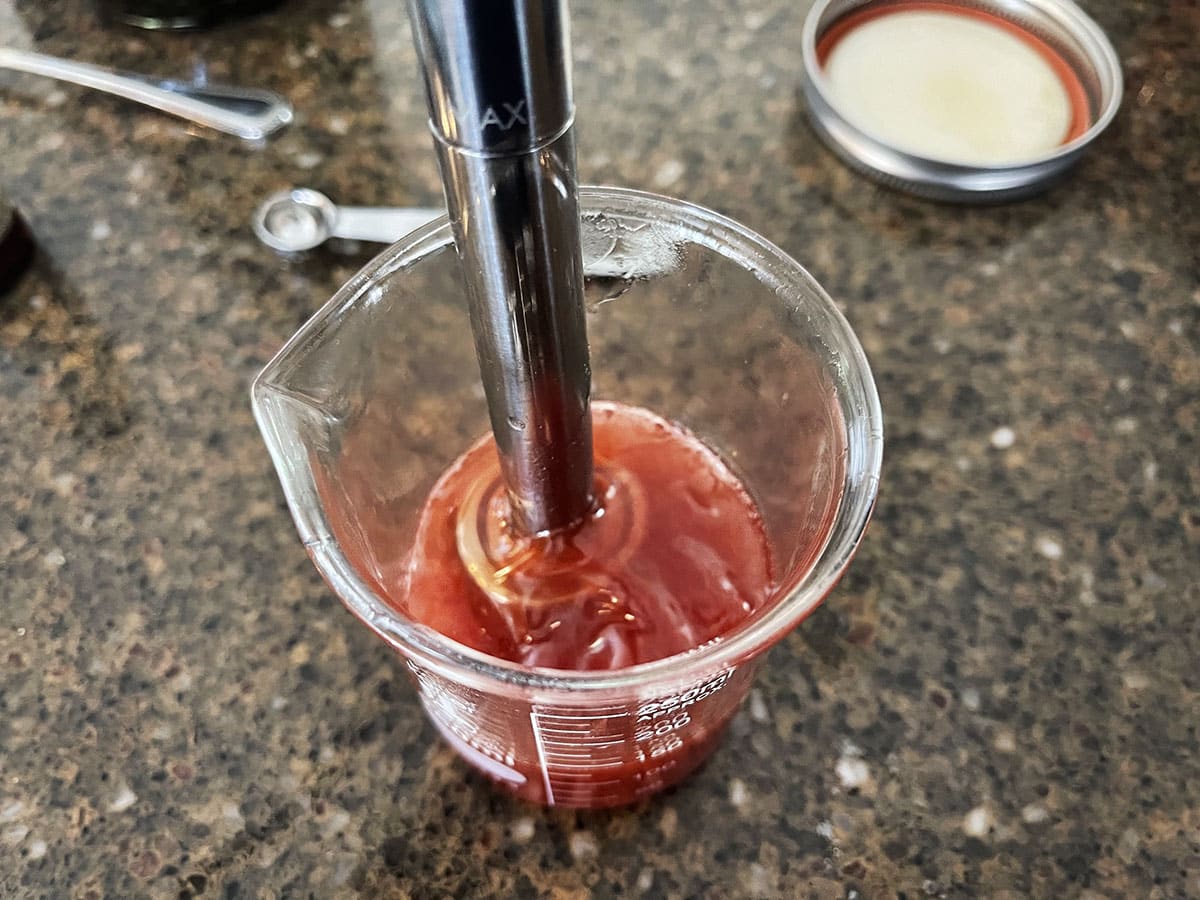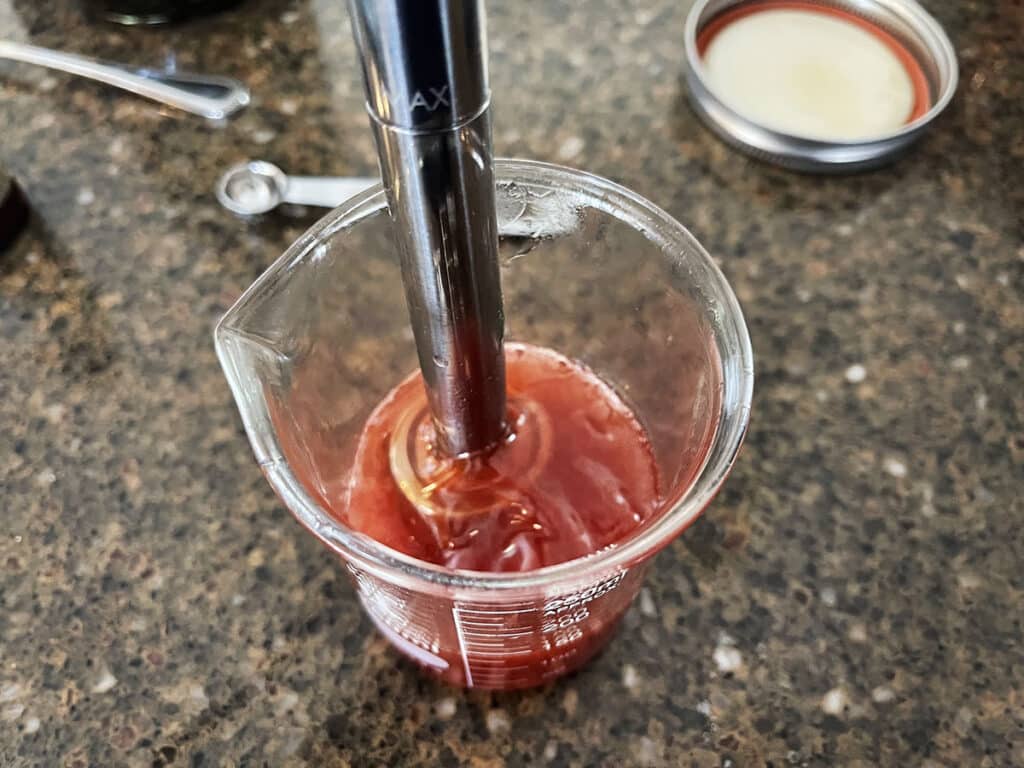 Alright, enough of the "whys," let's make some salve!
Follow the instructions for a basic infused oil or an alcohol intermediary oil infusion using the folk method to infuse your oils with St. John's wort (or other herb of choice). You can choose tallow, jojoba or squalane to infuse — or go nuts and infuse all three for an extra potent preparation. 
As you can see from the title image at the top of the page, this recipe makes a fairly soft salve. If you prefer a firmer preparation, feel free to increase the wax portion of the recipe by a gram or two. 
You can also substitute beewax for the cera bellina if you like, but the texture of the salve will be less ointment-y and gel like.
You can incorporate CBD concentrate into any basic salve recipe, but for mine, we're going to go with my favorite "skin-twin" formula using tallow, jojoba and squalane. ♥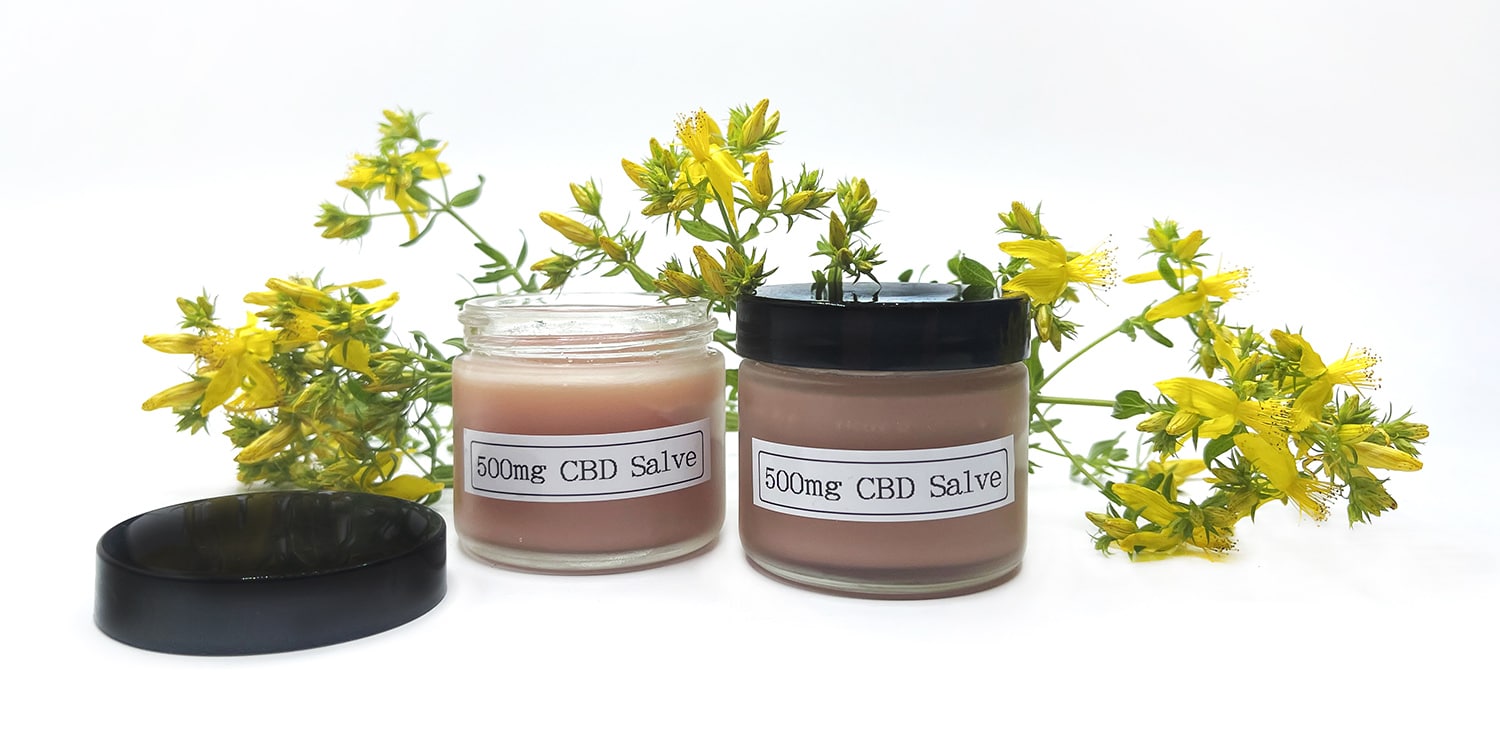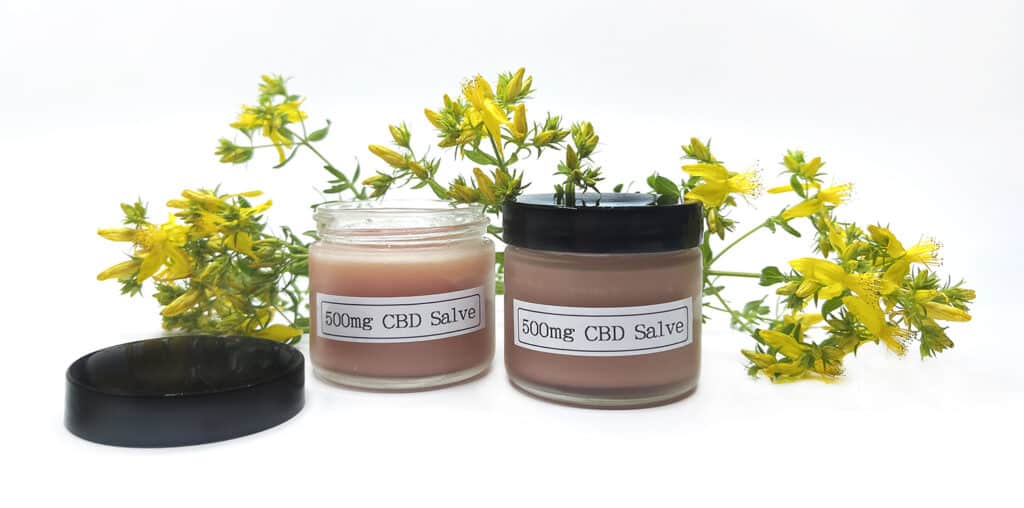 Print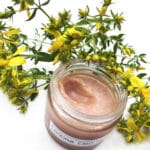 CBD Salve with St. John's Wort
---
---
Instructions
Using double boiler (or other gentle heat source), heat tallow, cera bellina wax and CBD concentrate until liquified. You should not see any traces of wax pastilles in the oil.
Add jojoba and squalane oil, mixing to combine until well incorporated.
Pour the mixture into two 2-oz cosmetic jars or a 4-oz mason jar.
Allow to cool completely and set before capping to prevent condensation on the surface of the balm. If the room is warm, cool in the refrigerator to prevent crystallization.
Notes
If you live in a very warm climate, you may wish to increase the wax slightly to create a firmer salve.
I recommend glass containers for storing homemade lotions and potions. Glass doesn't leach chemicals and it's easier to clean/sterilize after the product is used up and you're ready to refill.
If you do choose to use a plastic container, be aware that essential oils tend to react with plastic, so even if you can get it "clean," your container will likely not be reusable.