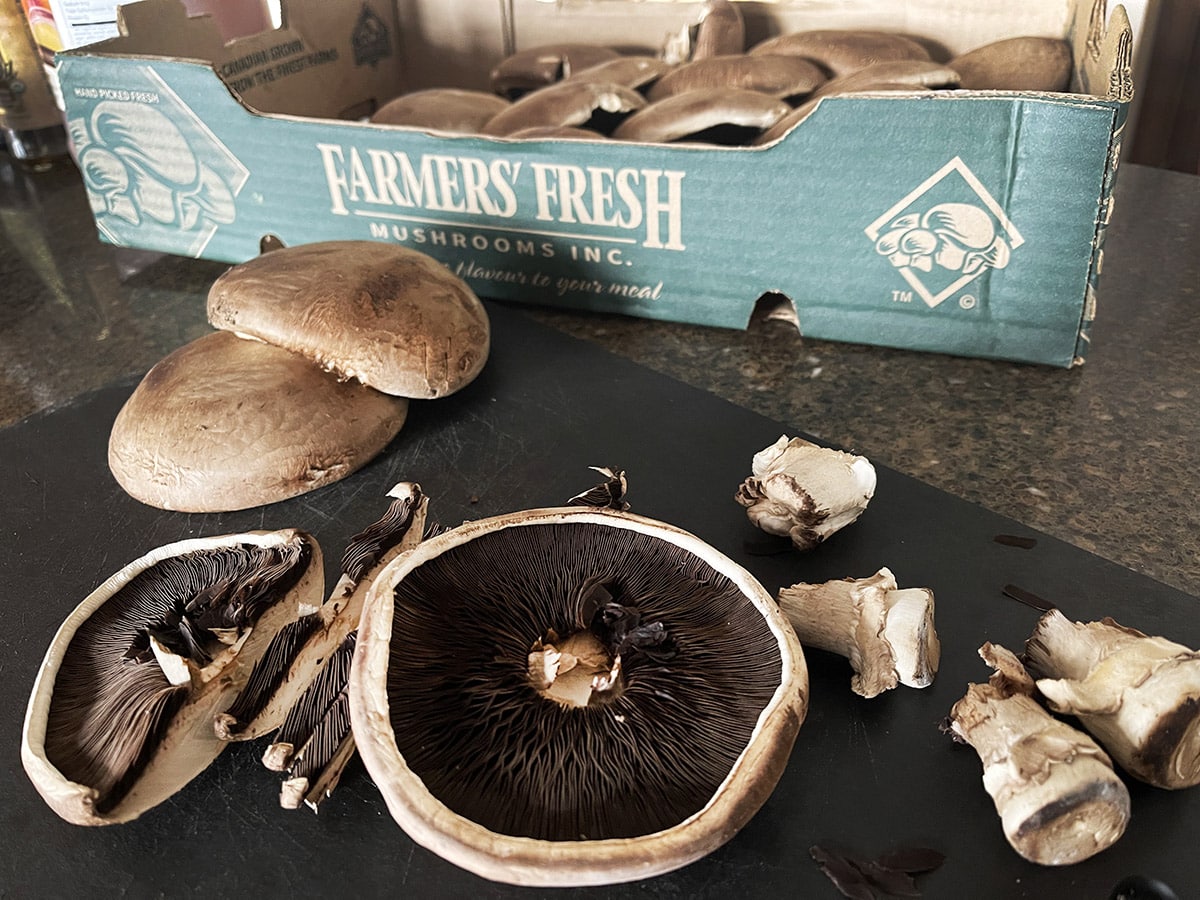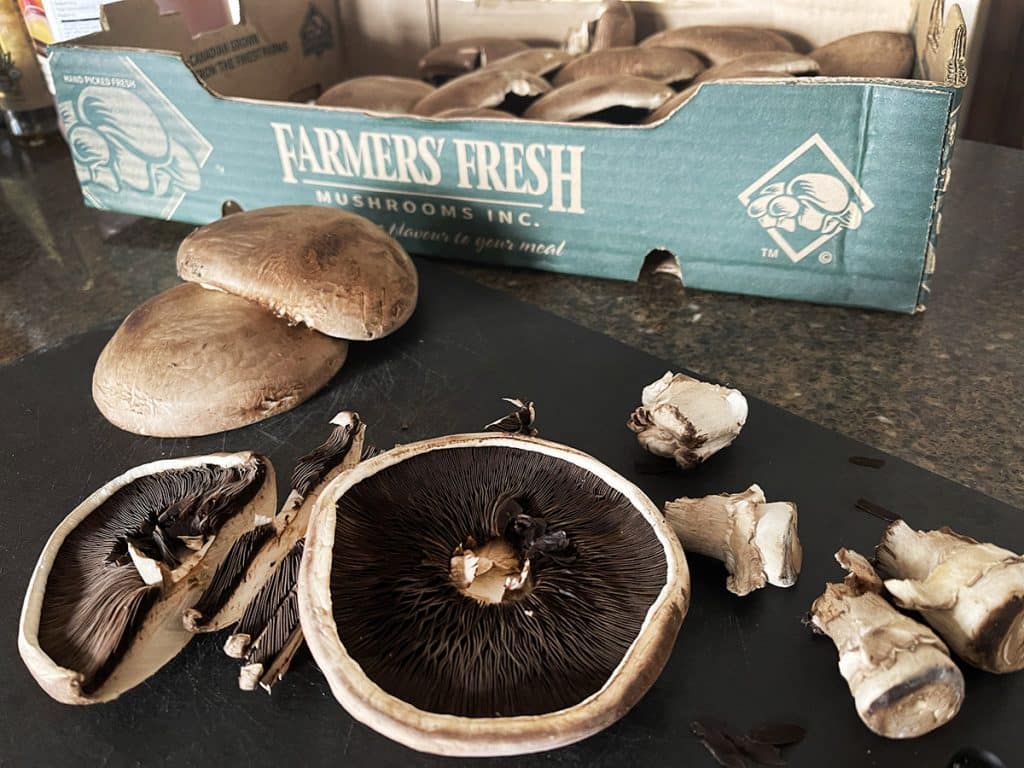 Start by popping the stem off each mushroom and slicing the cap into 1/4-inch slices. You can save the stems to throw into whatever you're making for dinner OR you can slice them lengthwise and throw them into the jerky mix too.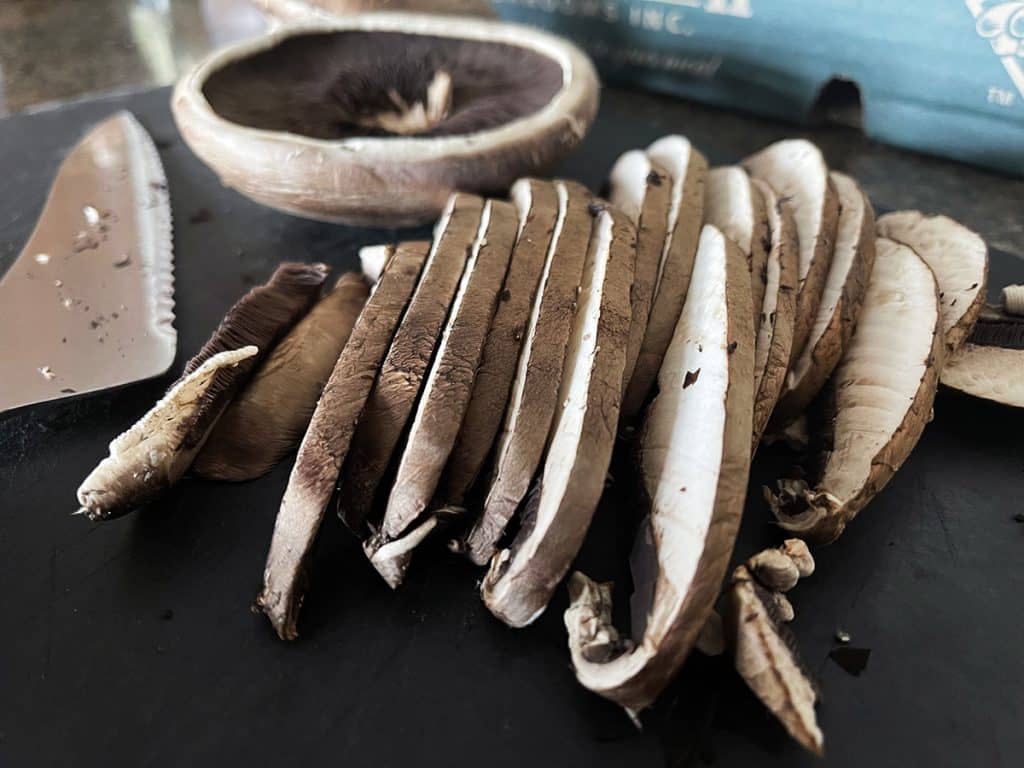 The marinade blend is primarily soy sauce, apple cider vinegar, honey, toasted sesame oil and a handful of spices. It's very simple to throw together.
I probably sounds like a broken record, but the wonderful thing about making t̶h̶e̶ ̶m̶a̶r̶i̶n̶a̶d̶e̶ anything yourself, is you have complete control over the quality of the ingredients. 
Use a *real* unpasteurized fermented soy sauce or use coconut aminos if you prefer to avoid soy. User local raw honey and organic unpasteurized apple cider vinegar with the mother. Quality ingredients transform an already fairly clean snack and turn it into a truly nourishing food.
You've got a lot of wiggle room to customize until your heart's content, but one ingredient that really makes this recipe sing is a small amount of Yai's Thai Chili Garlic Hot Sauce. When they say "extra hot" they mean it. It's very potent and a little goes a long way, but it adds a unique, flavorful heat that's hard to duplicate.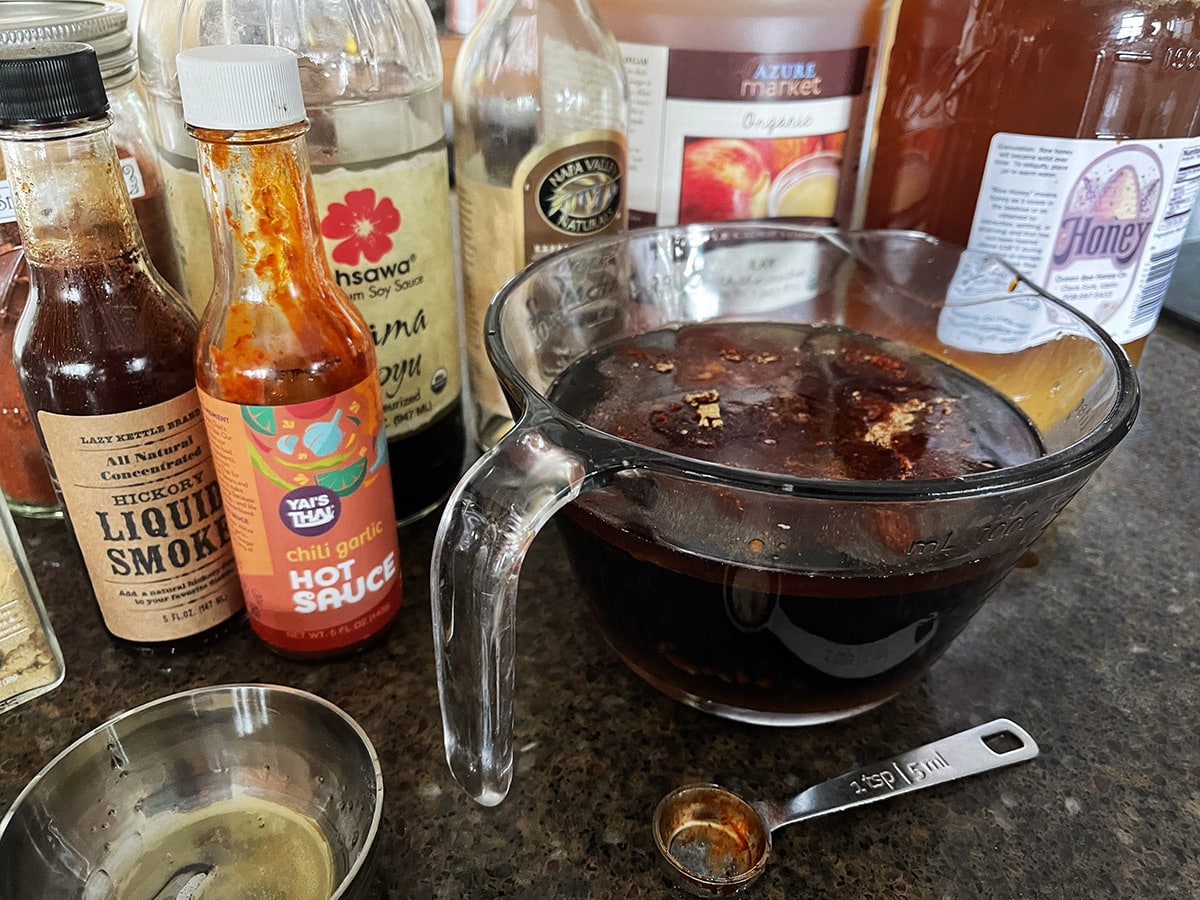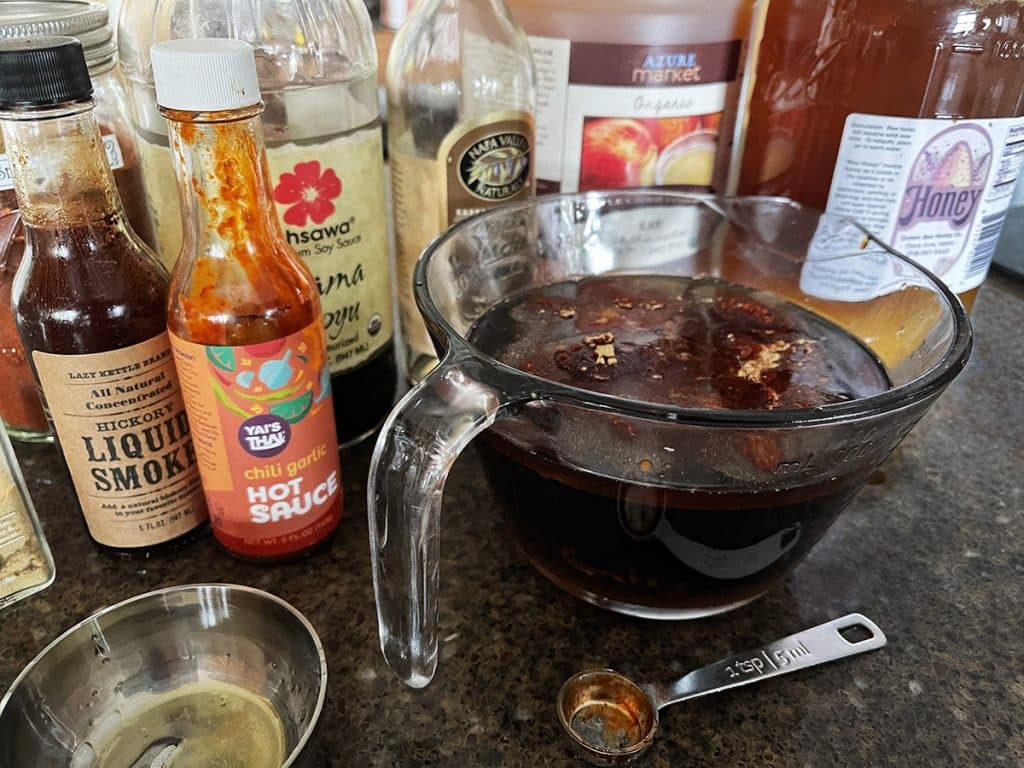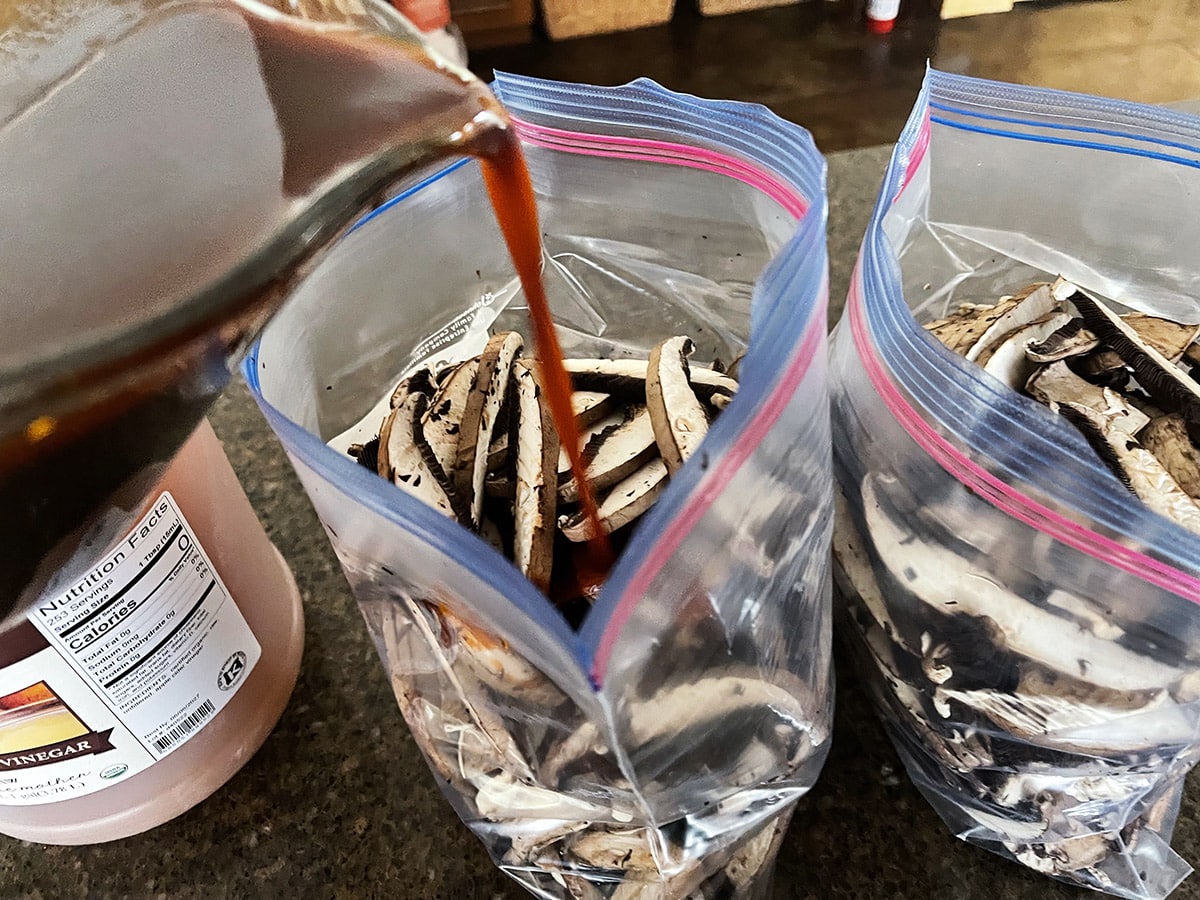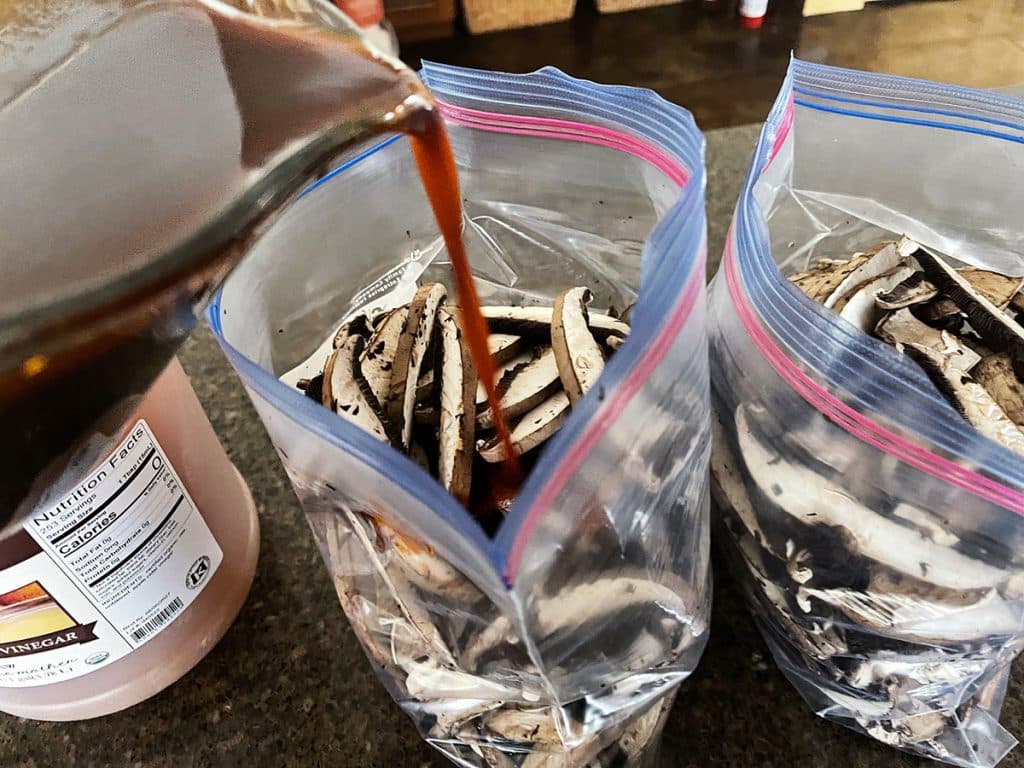 After letting the mushrooms become one with all the yummy marinade flavors for a couple of hours, strain out any excess liquid and arrange them on pans. 
You'll notice that my pans are pretty crowded. I should not have done that. Your mushrooms will dry much faster and more evenly if you spread them out a little. Use an extra pan if you have to.
Do as I say and not as I do.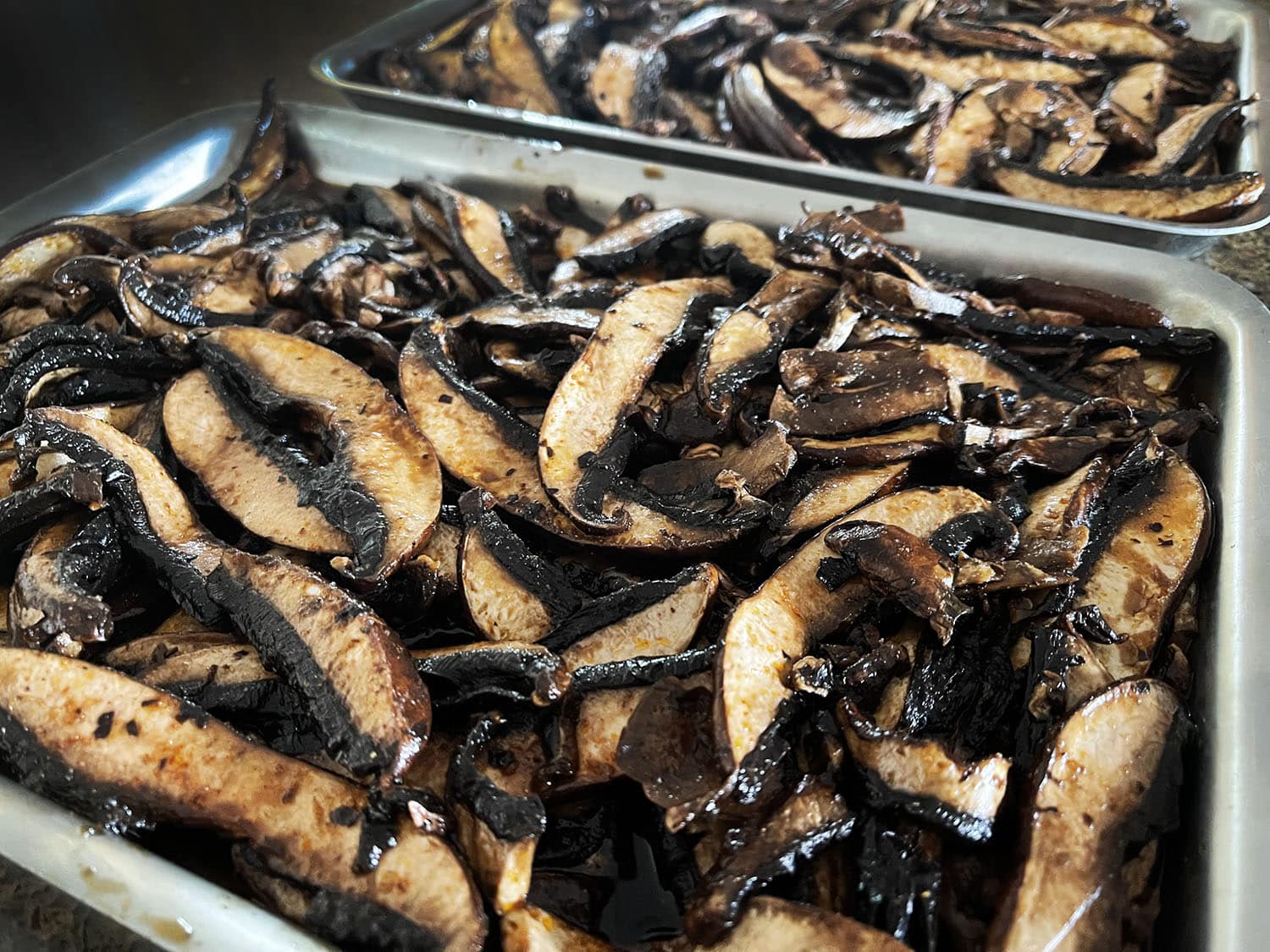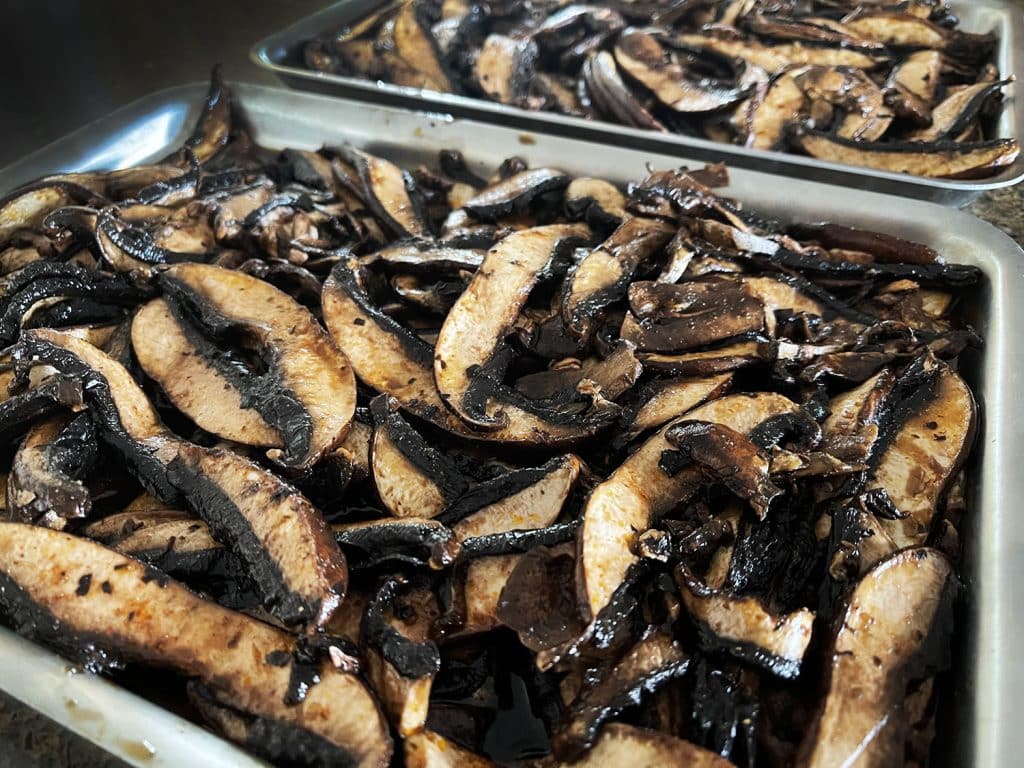 Pop the mushrooms in the dehydrator or a low-temperature convection oven at no more than 115F and let them dehydrate for about 6 hours, checking on them periodically. If they don't seem quite done, let them go another hour or two. You want the mushrooms to be a bit pliable and chewy — not dry and crispy.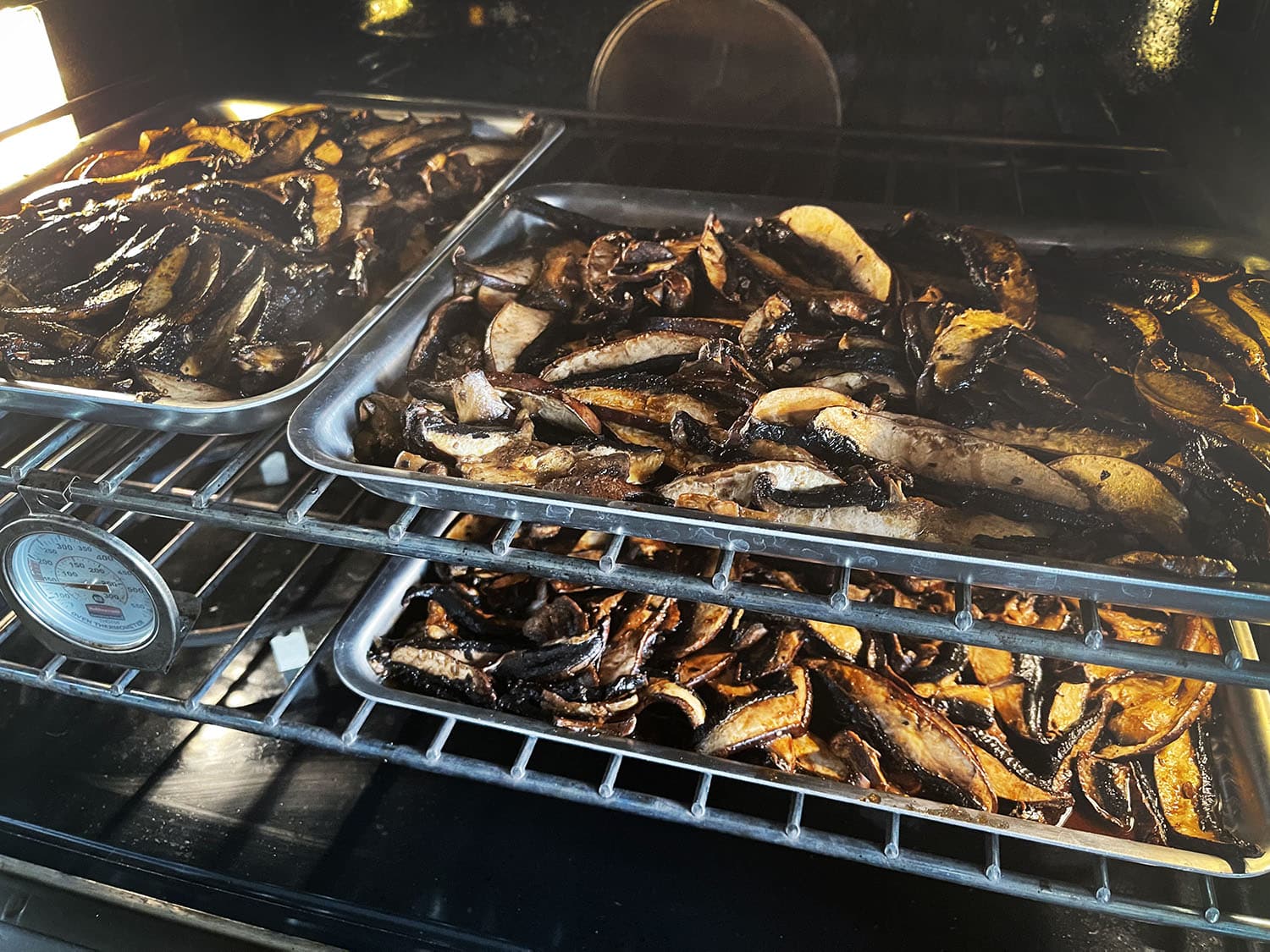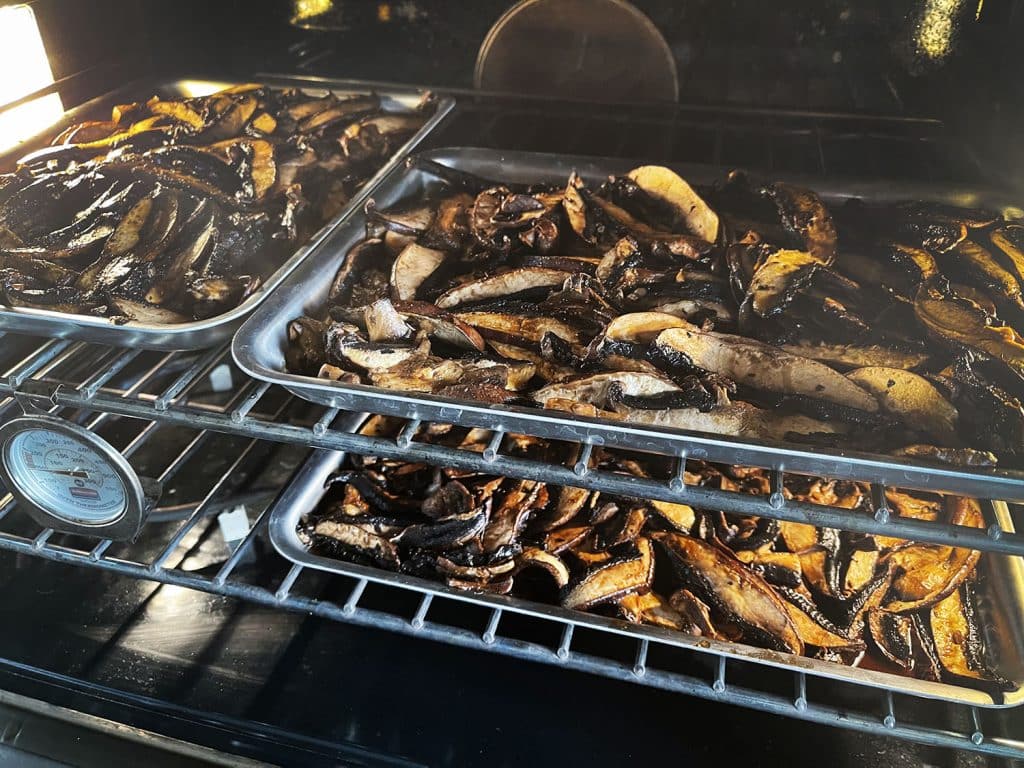 If you overcrowd your shrooms like I did, you'll need to stir them around every so often to expose all of the surface area and everything will take quite a bit longer to dry.
The results are worth it, though! Homemade Korean Chili Mushroom Jerky heaven ♥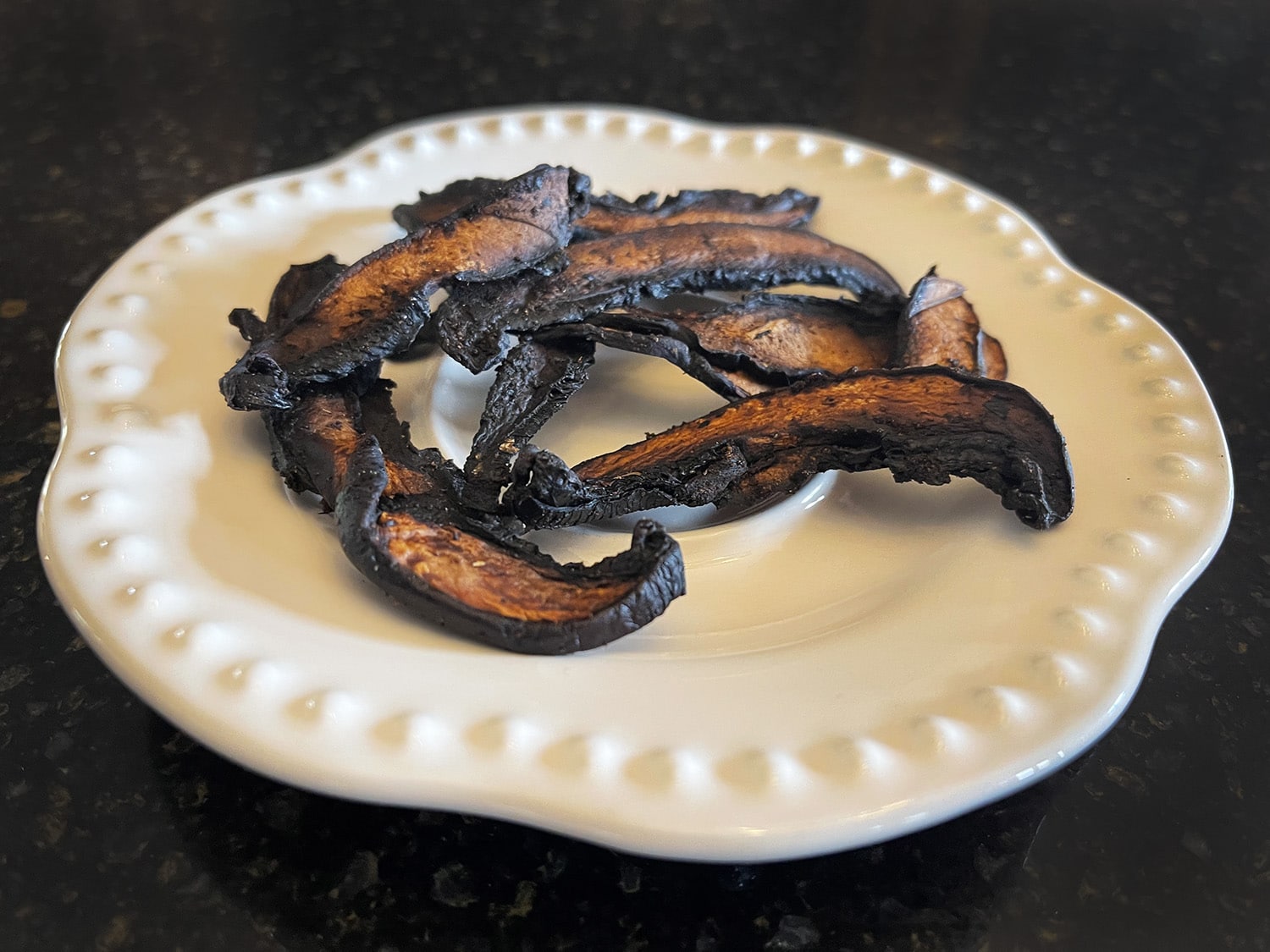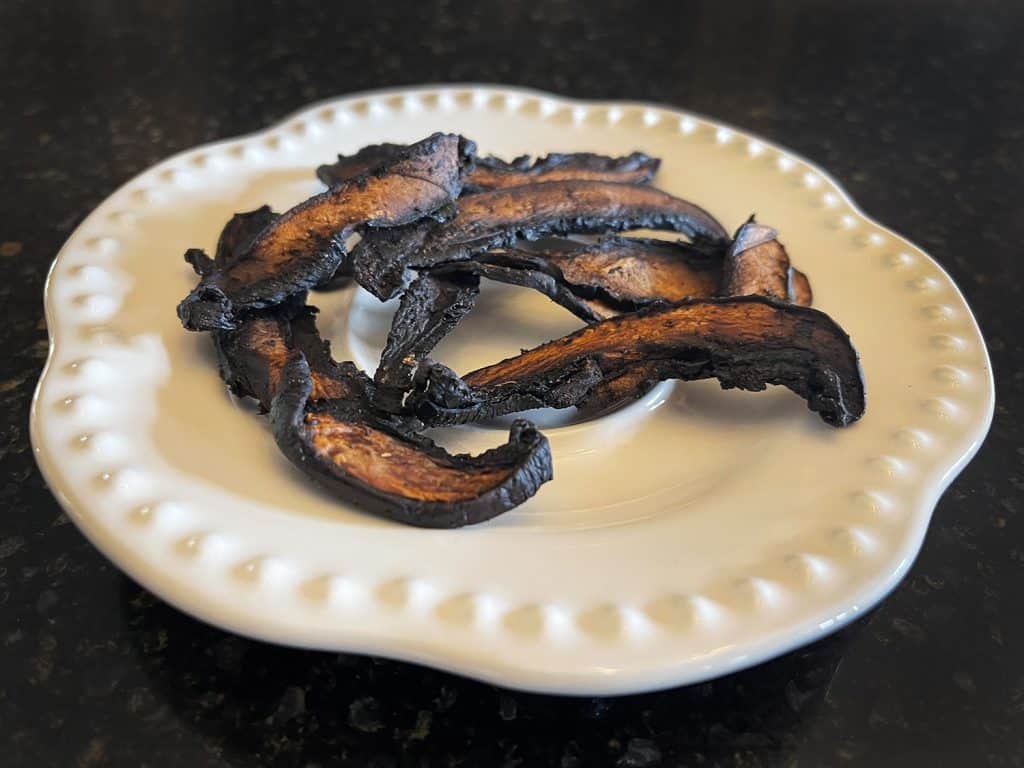 Print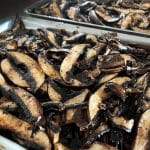 Korean Chili Mushroom Jerky
---
---
Instructions
Combine marinade ingredients in a glass mixing bowl and whisk to blend.
Transfer sliced mushrooms to a large ziplock-style bag; pour in marinade, seal bag and shake to distribute until marinade is completely absorbed.
Strain out any excess liquid using a colander or mesh strainer.
Arrange mushroom slices on silicone dehydrator sheets or a jelly roll pan. Mushrooms should not be touching.
Dehydrate (or convection) at 115F for about 6 hours, checking periodically for doneness. Finished jerky should be mostly dry with a slightly chewy texture. ♥