Everything old is new again, and cocktails are no exception.
Gin & Tonic was originally created as a more palatable way for 19th-century British soldiers to take their medicinal quinine — a bitter tasting antimalarial extract from the bark of the cinchona tree (Cinchona officinalis).
Turns out, it tasted pretty darn good!
The classic G&T is now a popular and refreshing cocktail, typically made from gin, lime juice and tonic water (which, in case you're curious, doesn't contain anywhere near the quinine needed for a medicinal dose).
Personally, I'm more of a V&T (vodka & tonic) gal, specifically Tito's and tonic. It's become one of my favorite "grown-up" beverages. I really enjoy the complex citrus flavors and hint of bitterness.
What I don't love is the high-fructose corn syrup found in most store-bought tonic waters. There are a few high-end brands that have better ingredients, but they tend to be pretty spendy.
Fortunately, it's not at all difficult to create your own "tonic" infused vodka at home. I've been working on this recipe for quite awhile, and I can finally say I'm happy it. Woot! I doubt I'll ever bother with commercial tonic water again!
Even better, you can easily turn the infused vodka into a tonic liqueur by adding sugar or your favorite neutral-tasting sweetener*. Now you've got a convenient all-in-one V&T mixer. Bonus points for having a long shelf life and not needing refrigeration. Nothing in this mixer will spoil any time soon. Stored in a climate controlled location, it should last pretty much indefinitely.
You're only some sparkling water (and maybe a squeeze of lime) away from having a refreshing homemade V&T.
* Neutral tasting is important in this application. I originally had aspirations of turning this into a vodka tonic elixir with raw honey as the sweetener, but it just doesn't work. The honey's flavor overpowers the delicate tonic flavors and while it's not terrible, it's no longer a tonic drink.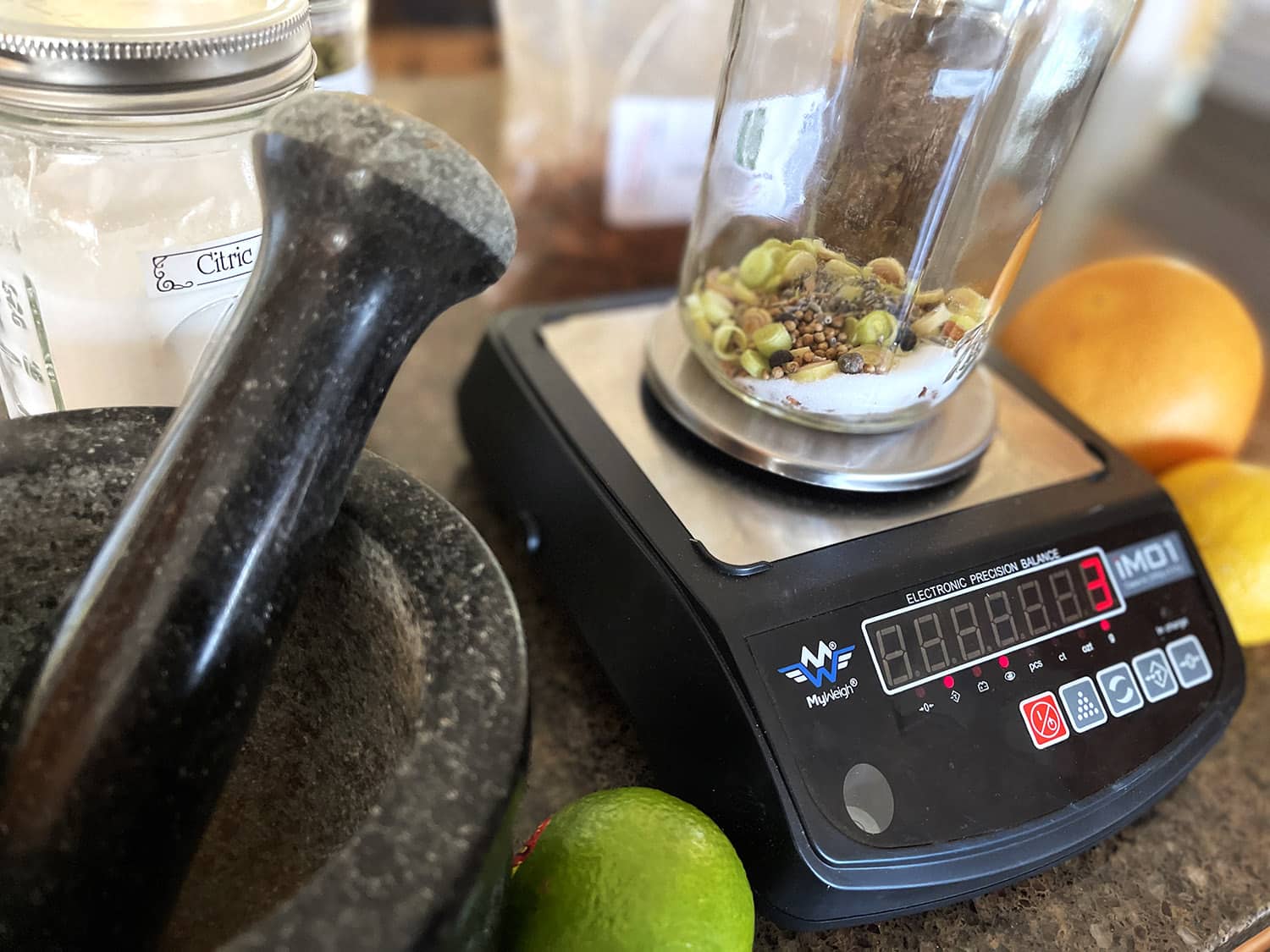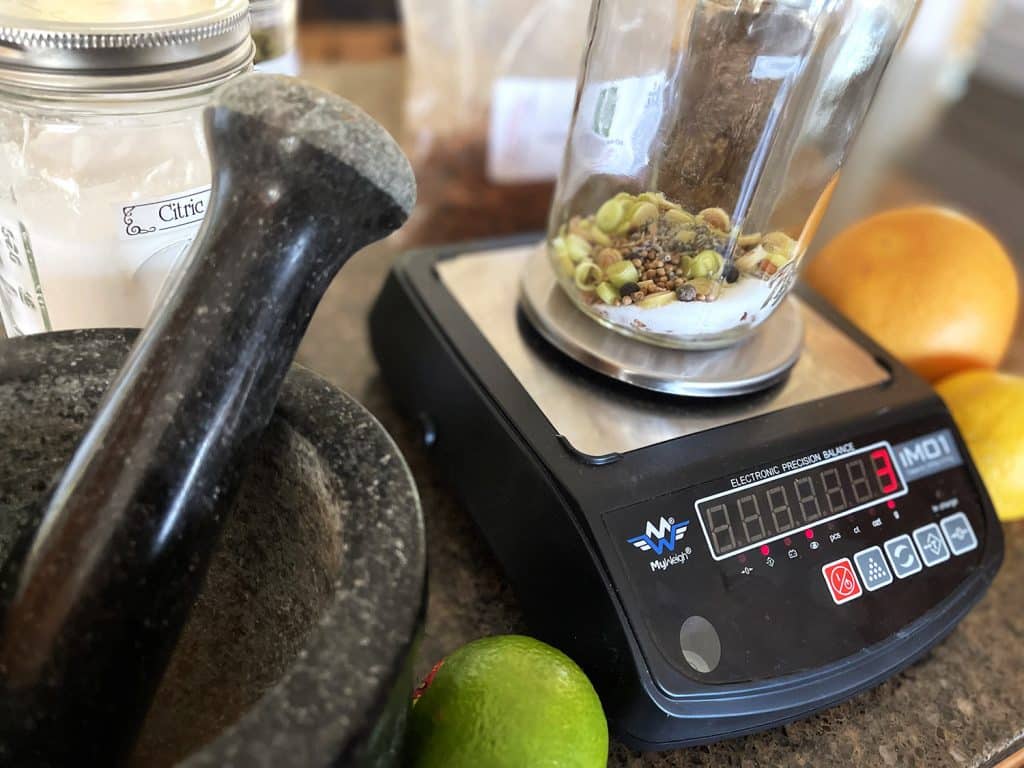 To make the infused vodka, you will need a few unusual ingredients you probably don't currently have in your kitchen…
Cinchona bark
Since a proper T&T requires quinine to taste right, you'll need to get yourself some cinchona bark. Cinchona officinalis is not a common ingredient, but I've found it in a number of places online. I usually get mine from Herbal Advantage as cut bark. I prefer the larger pieces because they have a longer shelf life (less surface area exposed to oxygen) and the larger pieces ensure that the cinchona doesn't infuse too quickly.
This is also why we weigh the ingredients in this recipe. Herbs and other ingredients vary wildly in particle size, so a teaspoon of large chunks of cinchona will produce a very different outcome than a teaspoon of smaller chunks. You probably have a different peeler or zesting tool than I do, and it may make much larger or smaller pieces. Weight trumps volume when being able to replicate exact results consistently matters.
An important disclaimer about cinchona bark
Cinchona is a very strong herbal medicine. Too much quinine is decidedly not a good thing and can cause something called cinchonism — poisoning caused by an overdose of quinine. Symptoms include tinnitus, headache, blurred vision, nausea and vomiting among other maladies. Quinine is an antiarrhythmic and can cause serious effects in sensitive individuals. 
Homemade tonic is risky because it's difficult for a lay person to know exactly how much quinine is being extracted from the cinchona — it could be a little if you used larger chunks of bark, or it could be a lot if you used a fine powder. Note that I do not recommend using powdered cinchona bark. Not only will the bitter cinchona powder overpower your tonic before the rest of the flavors have a chance to catch up, you may over extract the herb and wind up with unsafe levels of quinine. If you choose to experiment with cinchona bark, make sure you've educated yourself on the risks and proceed with caution.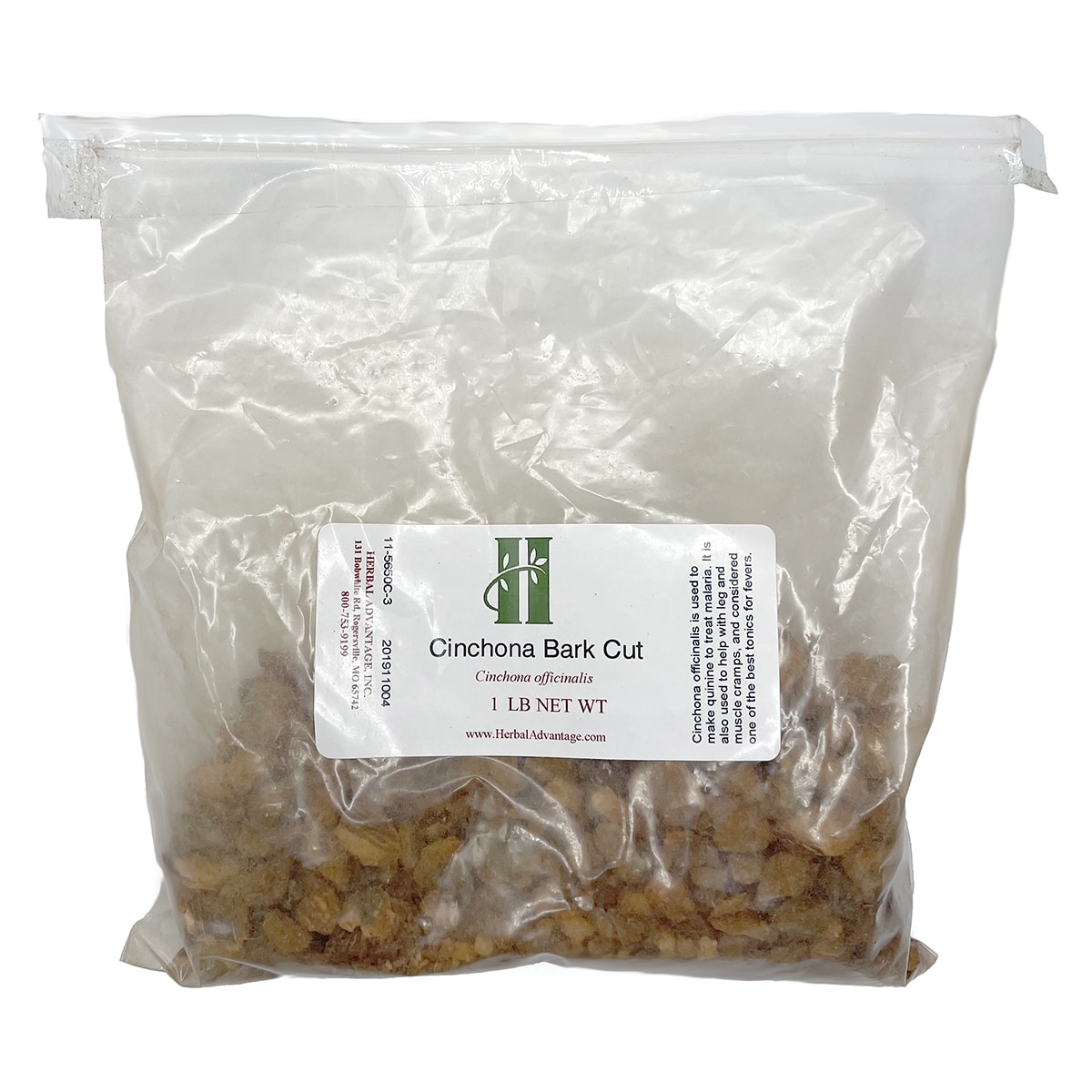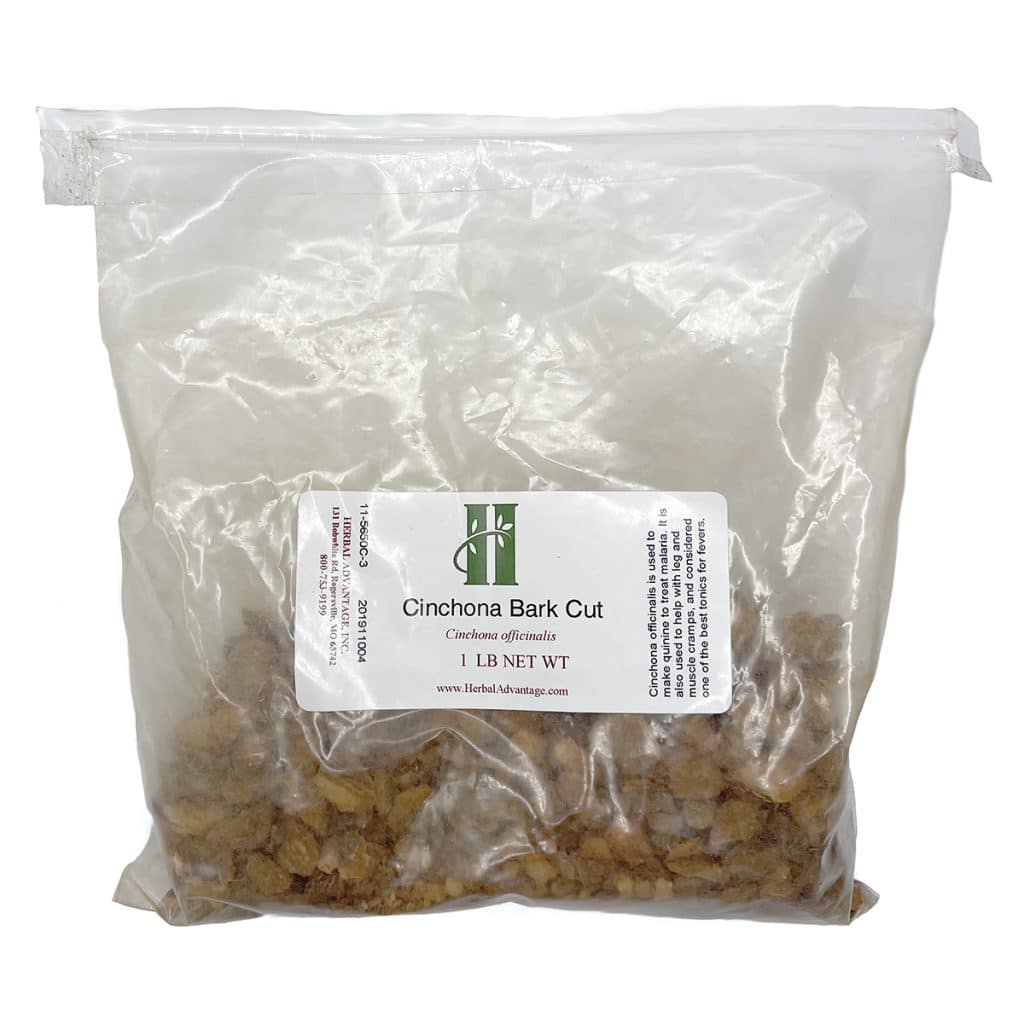 Lemongrass
You can tinker with the other citrus flavors, but there really is no substitution for this. Lemongrass (Cymbopogon citratus) is a big part of the "tonic" flavor. I highly recommend using fresh here; dried does not taste the same. If you don't have access to a plant, you can often find fresh lemongrass stalks sold in clamshell packages in the produce section of larger grocery stores.
Lavender & cardamom
The aromatics lavender (Lavandula spp.) and cardamom (Elettaria cardamomum) are important parts of the tonic flavor profile, but a little goes a long way. Too much steeped too long can start to taste cloying and a bit perfumey in a hurry.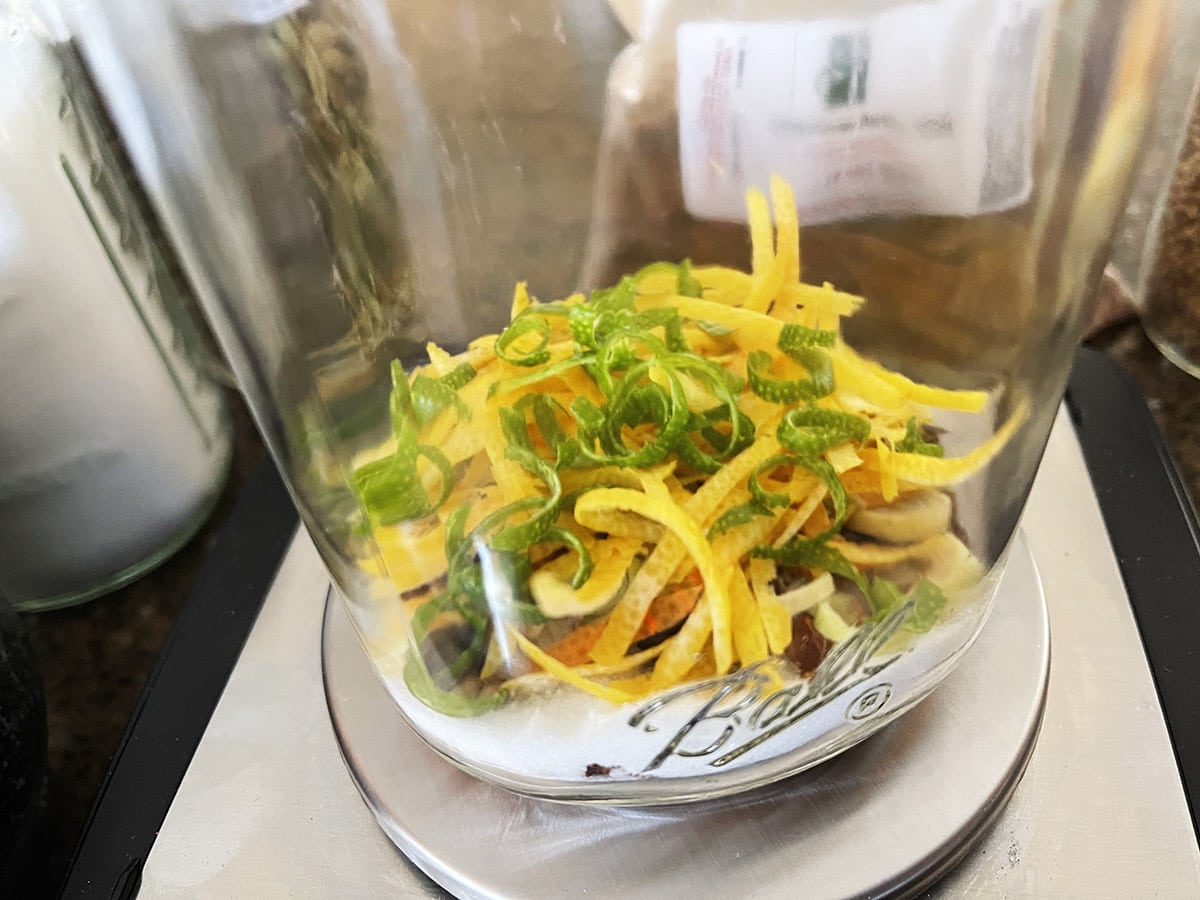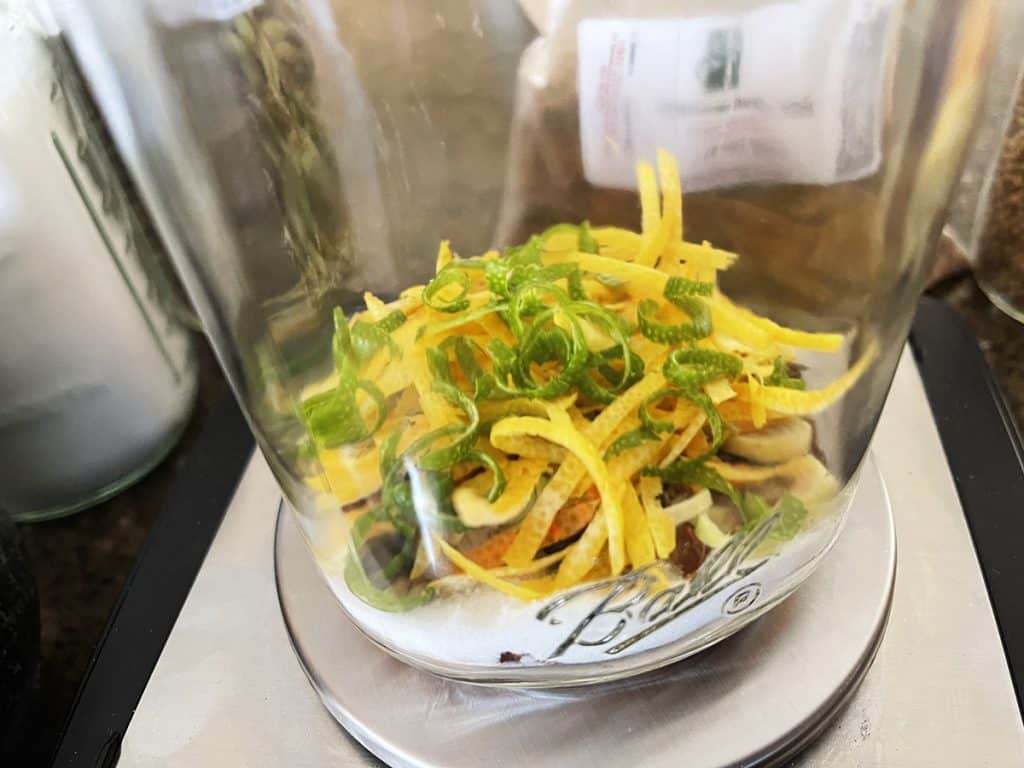 Since this recipe is strictly a culinary preparation, I won't go into the medicinal benefits of the individual herbs here. But if you'd like to dive a bit deeper into any of them, here are some relevant herbal monographs for further reading:
Lemongrass Monograph
Lavender Monograph
Cardamom Monograph
Black Pepper Monograph
This recipe is even more convenient if you own a Soda Stream or similar style carbonating machine. Our trusty Drinkmate means we always have carbonated water handy.
And this recipe means we always have homemade Tito's and tonic handy.
Cheers! ♥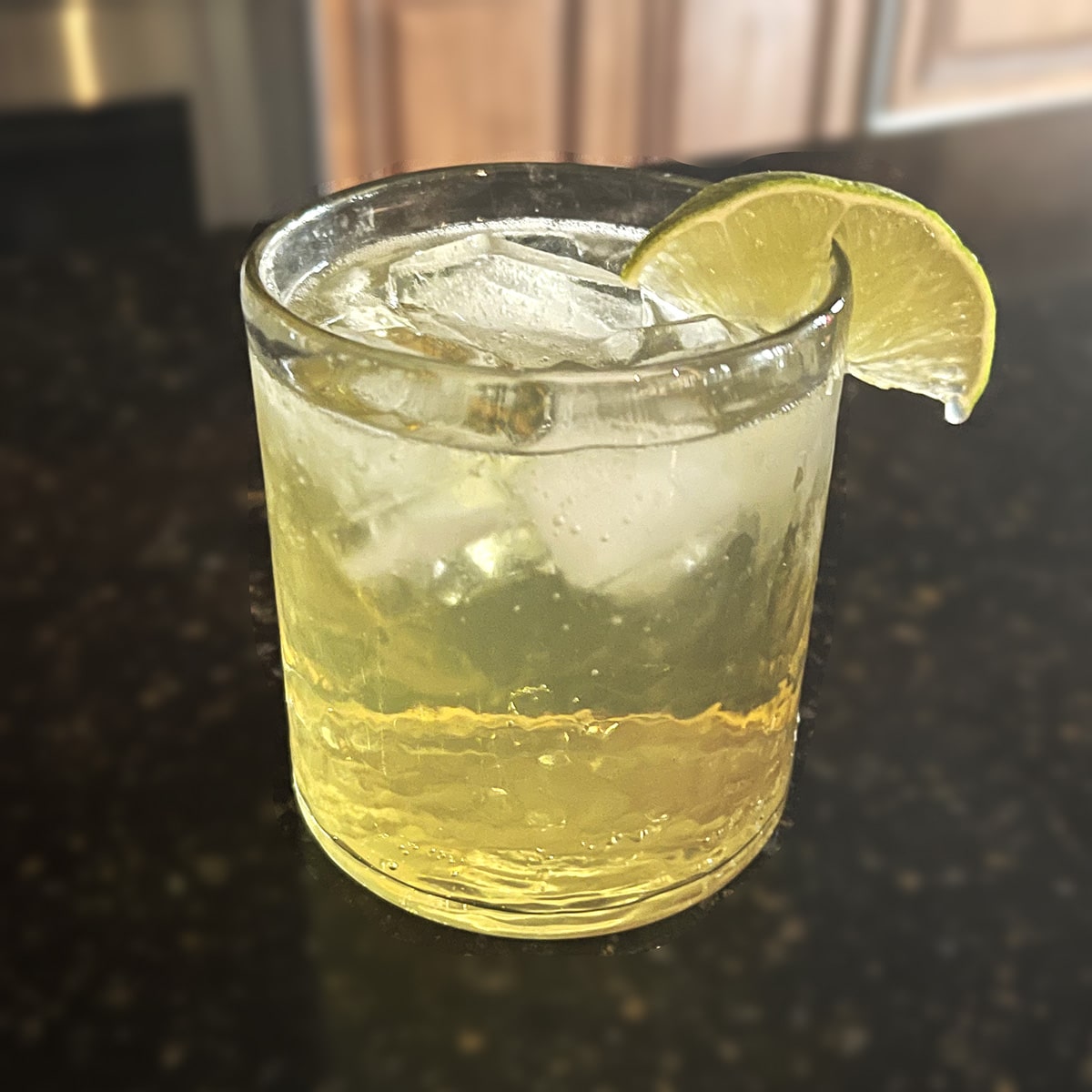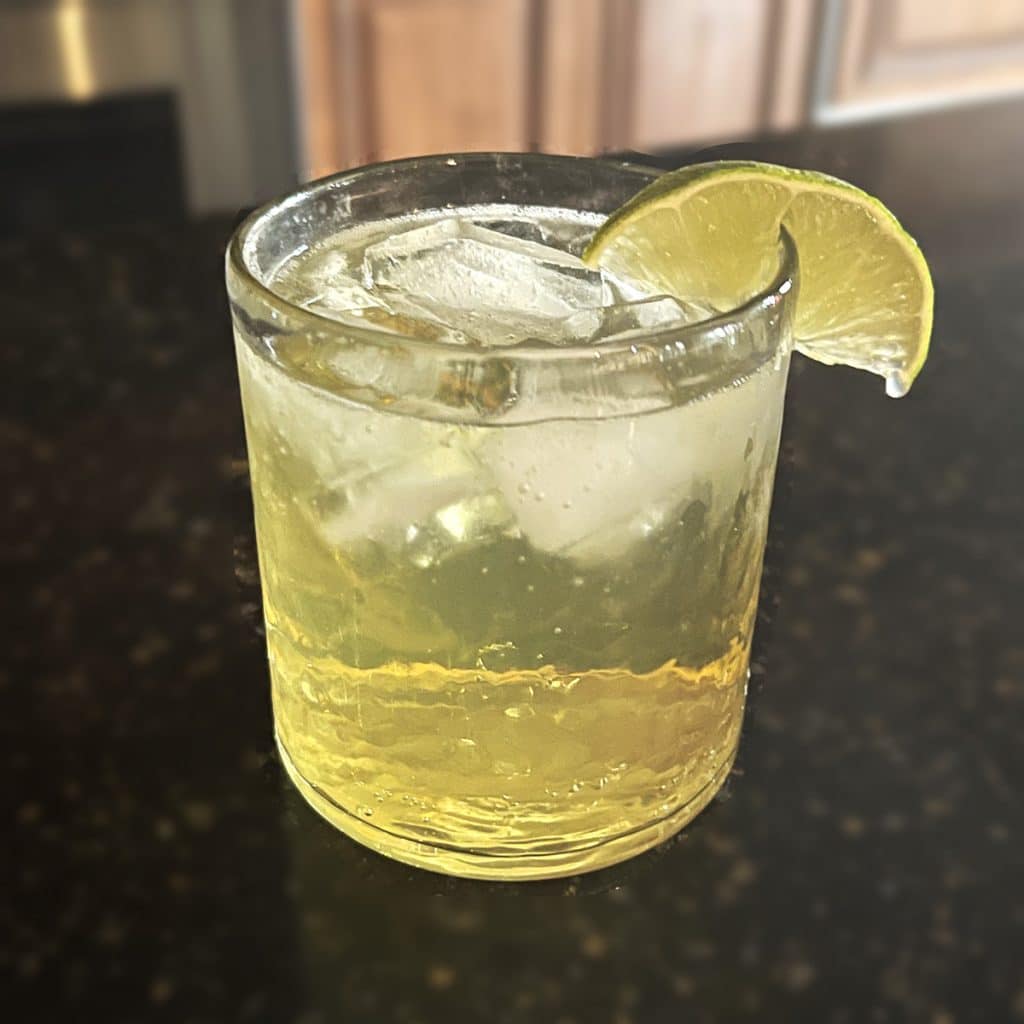 Print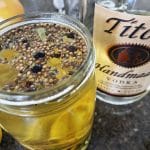 Herbal Vodka Tonic Mixer
---
Phase A
25 g fresh lemongrass stalks, chopped into 1/4″ rings

18 g citric acid

10 g cut cinchona bark

5 g fresh grapefruit zest

5 g fresh lime zest

5 g fresh lemon zest

1 tsp coriander seeds

1/2 tsp lavender

pinch salt

4 c vodka

Phase B
1 c sugar (or equivalent neutral-tasting sweetener)
---
Instructions
Place a quart-sized mason jar on your scale and hit the tare button (i.e. zero it out so the scale is not counting the weight of the jar).
One at a time, weigh each herbal ingredient into the jar.
Once all the herbs are in, fill jar to the top with Titos (or your vodka of choice). You will actually use slightly less than 4 cups because of the displacement of the herbs.
Screw on the lid and allow the vodka to infuse for about 4 hours, shaking the jar every so often. Please set at timer! Tonic is a gentle blend of citrusy, sweet and touch of bitter and your vodka can over-infuse pretty quickly. Find a timer and set it for 4 hours.
When 4 hours it up, make a sample V&T to test out the flavor (it's 5:00 somewhere, right?) If the flavor is too mild, let the infusion go another hour. If it's too strong for your palate, simply dilute it with a bit more plain vodka.
When you're happy with the flavor, strain out the herbs using a coffee filter or tea strainer and transfer your infused vodka into a clean glass jar. You may wish to strain a second time until all the sediment is removed from the liquid.
You should now have about 1 quart of infused alcohol. Add sugar, cover and shake. Allow the sugar to dissolve naturally. You do not want to use heat to dissolve the sugar because it will alter the flavor. Most of it will dissolve fairly quickly, and the last bits should dissolve within 24 hours.
You're done! It's definitely 5 o'clock now…
Print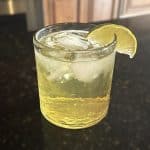 Herbal Tito's & Tonic
---
ice

2 oz vodka tonic mixer (recipe above)

6 oz sparkling mineral or carbonated water

1–2 lime wedges
---
Instructions
Fill lowball glass half full of ice.
Measure 2 ounces of vodka tonic mixer and pour over ice.
Top with about 6-oz chilled sparkling mineral or carbonated water.
Finish with a squeeze of lime; give it a quick stir and garnish with a lime wedge.
Cheers! ♥