Judging by the ever-increasing size of the sleep aid section at the grocery store, getting enough sleep is a challenge for many of us. Adequate, quality sleep is crucial to our physical, mental and emotional well-being and our overall health.
Fortunately, there are many non-pharmaceutical things we can do to help our minds and bodies wind down and prepare for sleep, such as avoiding artificial light and stimulating activities before bed and maintaining a consistent sleep schedule.
Another thing to consider is aromatherapy. 
While it's not a magic bullet, aromatherapy can be a complementary strategy alongside other healthy sleep habits. Incorporating a few choice essential oils into your bedtime routine can be a lovely and effective way to improve your chances of getting a restorative night's sleep.
From nose to brain
Aromatherapy works by stimulating the olfactory system, which is responsible for our sense of smell and is intimately connected to the limbic system in the brain. When we inhale essential oils, the odor molecules bind to olfactory receptors and send signals to the brain, triggering a response in the limbic system. This can lead to changes in mood, relaxation and other physiological and psychological responses.
The limbic system, sometimes referred to as our "emotional brain," is responsible for the regulation of emotions, stress responses, memory and regulation of the autonomic nervous system. The hypothalamus is a key structure within the limbic system and plays a critical role in regulating the body's circadian rhythms and sleep-wake cycles.
Some essential oils have sedative and calming effects that can promote relaxation and prepare the body for sleep. When inhaled, these essential oils stimulate the hypothalamus to release neurotransmitters like serotonin and GABA, which are associated with feelings of relaxation and sleepiness.
Essential oils that stimulate the limbic system to release relaxing mood-regulating chemicals can be a powerful tool in your bedtime toolkit. While it's not a substitute for healthy circadian rhythm management strategies, aromatherapy has been shown to improve sleep quality by promoting deeper, more restful sleep. Inhaling essential oils before bedtime may increase the amount of time spent in deep sleep, which is important for restoring the body and promoting overall health.
A word about essential oil safety & pets
We have an indoor cat, so as much as I would like to, diffusing essential oils is not an option for us. Cats lack the liver enzyme glucuronyl transferase that is responsible for metabolizing certain compounds found in essential oils. In particular, essential oils containing phenols, terpenes and ketones can build up in a cat's body, leading to toxicity, illness and liver damage — or even failure in severe cases.
Cats + EOs = no bueno
Dogs are generally less sensitive to essential oils, but there are certain oils that are toxic to dogs as well. Tea tree, cinnamon, citrus (i.e. lemon, orange, grapefruit), pennyroyal, peppermint, pine, wintergreen and ylang-ylang are a few common oils to avoid if you have dogs in your home. Remember that dogs have a much more acute sense of smell than we do, so a concentrated essential oil diffused into the air may be overwhelming and uncomfortable for them, even if there is no specific toxicity. 
It's a good idea to consult with your veterinarian before using any essential oils on or around your pets.
Fortunately, there are more personal ways to administer essential oils that minimize any risk to our four-legged babies. In addition to situations like ours where we don't want our kitty cat exposed to essential oils that may be toxic to her, it turns out that diffusing an essential oil into our airspace for hours everyday may not be the best idea for us either.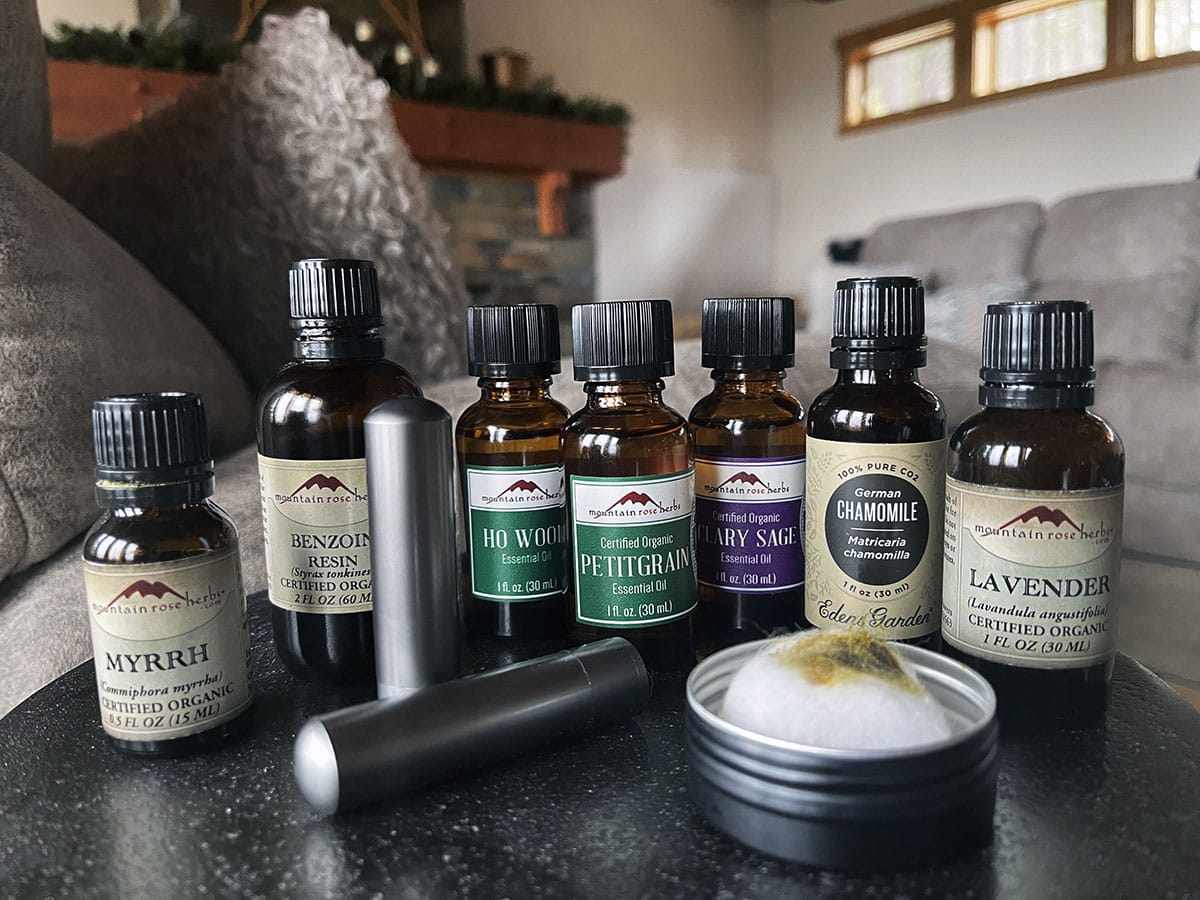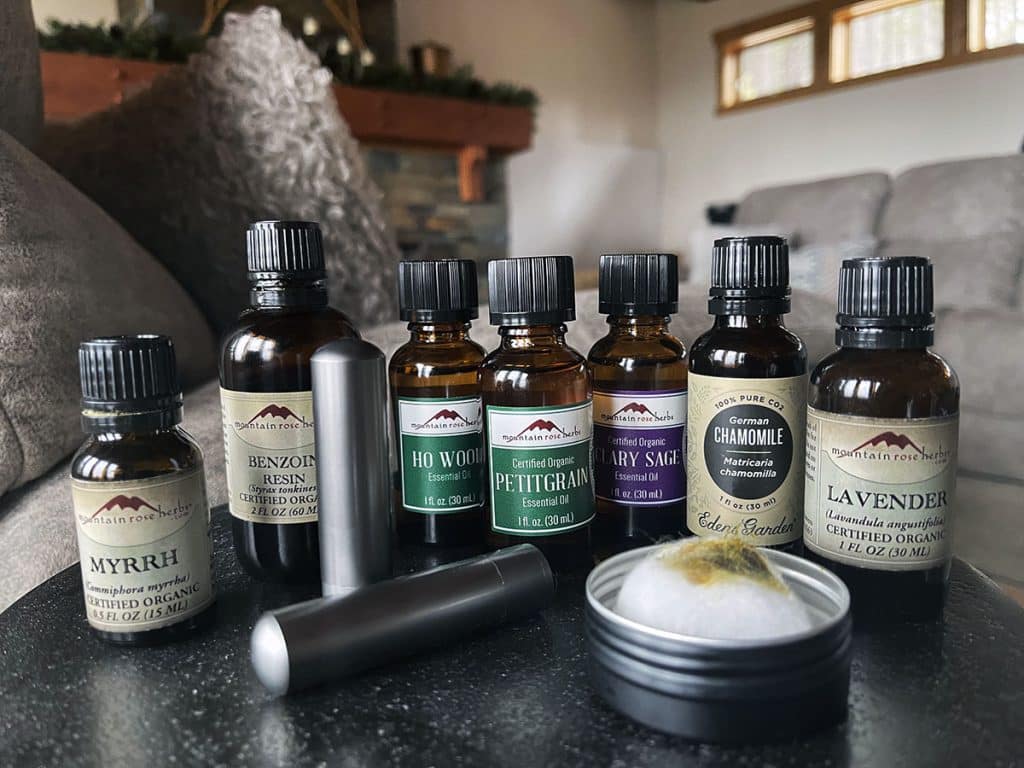 Why less is more
Over the last few months, I've been working my way through the Tisserand Institute's Aromatic Skincare course, taught by Robert Tisserand, author of the excellent Essential Oil Safety: A Guide for Health Care Professionals (highly recommend!) Coincidentally, right now I'm in the 'Essential Oil Safety Masterclass' segment of the course. Robert generally recommends a conservative 'less is more' approach to essential oil therapy.
Think about what happens when you walk into a room and smell something strong and unusual. It initially hits you like a ton of bricks, then seems to dissipate, and a few minutes later, you can't really smell it anymore. More than likely, the odor is still there, your nose just got used to it. The same thing happens with essential oils. Olfactory habituation to an essential oil can cause its therapeutic effects to (temporarily) wear off. The more concentrated the essential oil, the faster habituation can occur.
Consider that it takes around 20-30 pounds of lavender flowers to make just one tiny 15 mL bottle of lavender essential oil.
Pounds.
For the sake of this example, let's split the difference and assume that the amount of lavender flowers required to make one 15 mL bottle of essential oil is 25 pounds. We're also going to estimate that there are approximately 600 drops of lavender essential oil in a 15 mL bottle.
25 pounds = 400 ounces
400 ounces divided by 600 drops = 0.667 ounces
That means that it takes approximately two thirds of an ounce of lavender flowers (by weight) to produce a SINGLE DROP of lavender essential oil.
To visualize this for myself, I weighed out 0.667 ounces of dried lavender. Fresh will weigh a little bit more, but you get the idea. For reference, that is a 1-cup Pyrex bowl.
Wowza y'all… that's a whole lotta lavender.
This is why it's helpful to think 'less is more' when it comes to using and diffusing essential oils. Yes, they are natural substances, but in wildly UNatural concentrations!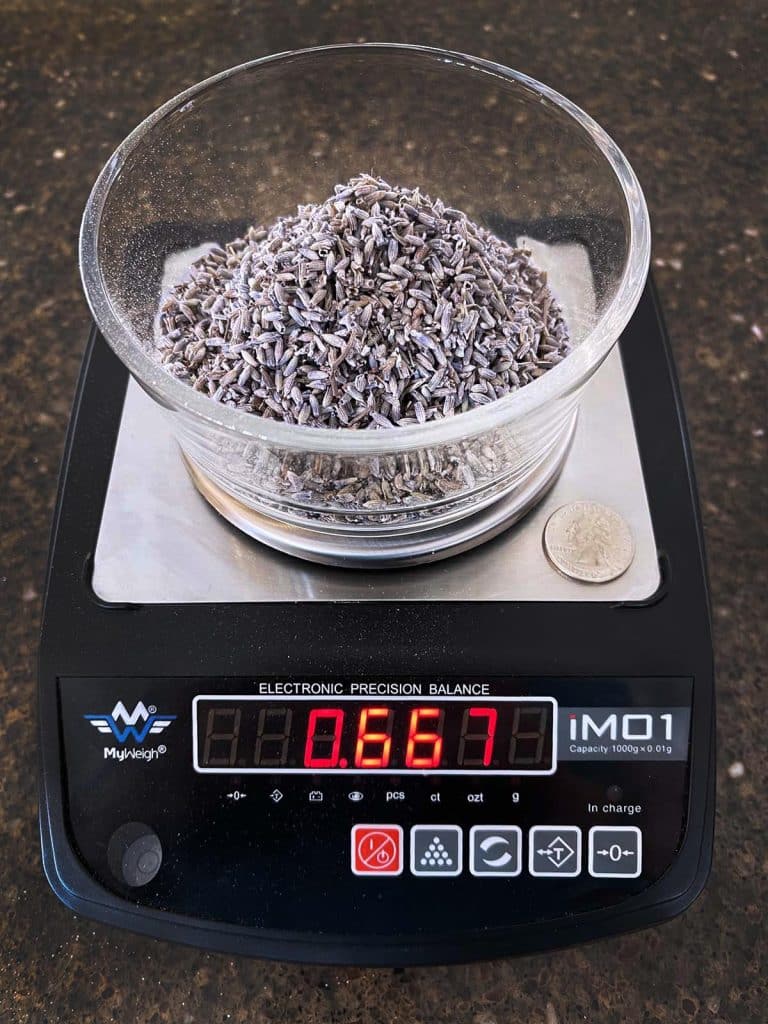 Prevent aromatherapy sensitization & burnout
For most applications, practicing intermittent aromatherapy is probably a good idea. This means using the oils for short periods of time and then taking a break before using them again. 
Generally speaking, the longer you're exposed to a substance without a break, the more likely you are to develop a sensitivity to it. Essential oil sensitization is a type of delayed hypersensitivity reaction that occurs after repeated exposure to an essential oil, resulting in an immune response. This reaction can occur even in individuals who have previously used the oil without any issues.
It's simple to practice intermittent aromatherapy — either take a break from using a specific essential oil or rotate the oil you're using. If you like to diffuse your oils, you can also get an essential oil diffuser with a helpful intermittent mode built into it.
Oils can also be applied topically or added to a pre-bedtime bath of epsom foot soak (always diluted in a carrier oil, of course!) Essential oils are not water soluble and will not dissolve in your bathwater, putting you at risk for skin irritation and even burns. The carrier oil will help to disperse the essential oil throughout the water, ensuring that your skin never comes into contact with the full-strength essential oil.
Another option is an aromatherapy inhaler. Inexpensive nasal inhalers with an inner cotton wick are a simple and convenient tool for administering aromatherapy. Next to topical preparations, this is my favorite way to deliver essential oils. It's very portable — about the size of a tube of lipstick — so you can take a whiff whenever you need it. I keep one on my bedside table and another in my travel kit so I'm never without one.
Which essential oils are sleep-promoting?
The following is a list of essential oils I played around with when creating my sleep blend:
This is by no means an exhaustive list. Hops, lemon verbena, sandalwood, cedarwood, rose, vetiver, geranium, frankincense, ylang ylang, jasmine, neroi and many others each have some combination of nervine, sedative, mood-boosting and anxiolytic actions. The list could go on for miles…
Everyone is different
It's important to understand that essential oils can have wildly different effects on different people, so what works for me may not work for you. I know one person, for example, who reacts strongly to valerian and not in the usual way. It actually has a hyper-energizing effect on her rather than relaxing and will leave her feeling wired. So a bit counterproductive for a sleep aid!
Don't expect to get it right on the first try. You may have to try several blends before you find one that works for you.
Blending EOs using paper test strips
Paper testing strips are a useful tool for developing an essential oil blend you like. Refer to Sometimes called perfume testing strips — they allow you to play around with different combinations of essential oils without wasting your precious EOs. (remember how much plant material it takes to create a single drop of essential oil!)
Start by placing one drop of each essential oil you're working with on its own testing strip and label each testing strip with the name of the oil. Now pick up the oiled testing strips, fan them out like a hand of cards and hold them up to your nose. Smell them. Is one essential oil clearly overpowering the rest? Lower that oil's testing strip until it's even with the other strips' halfway point. Still too strong? Lower the strip further or consider removing that oil from the blend altogether. Now smell again. Perhaps one oil is getting lost in the blend and could stand to be stronger. Raise that strip higher so it's twice as close to your nose than the baseline strips. Take notes as you go.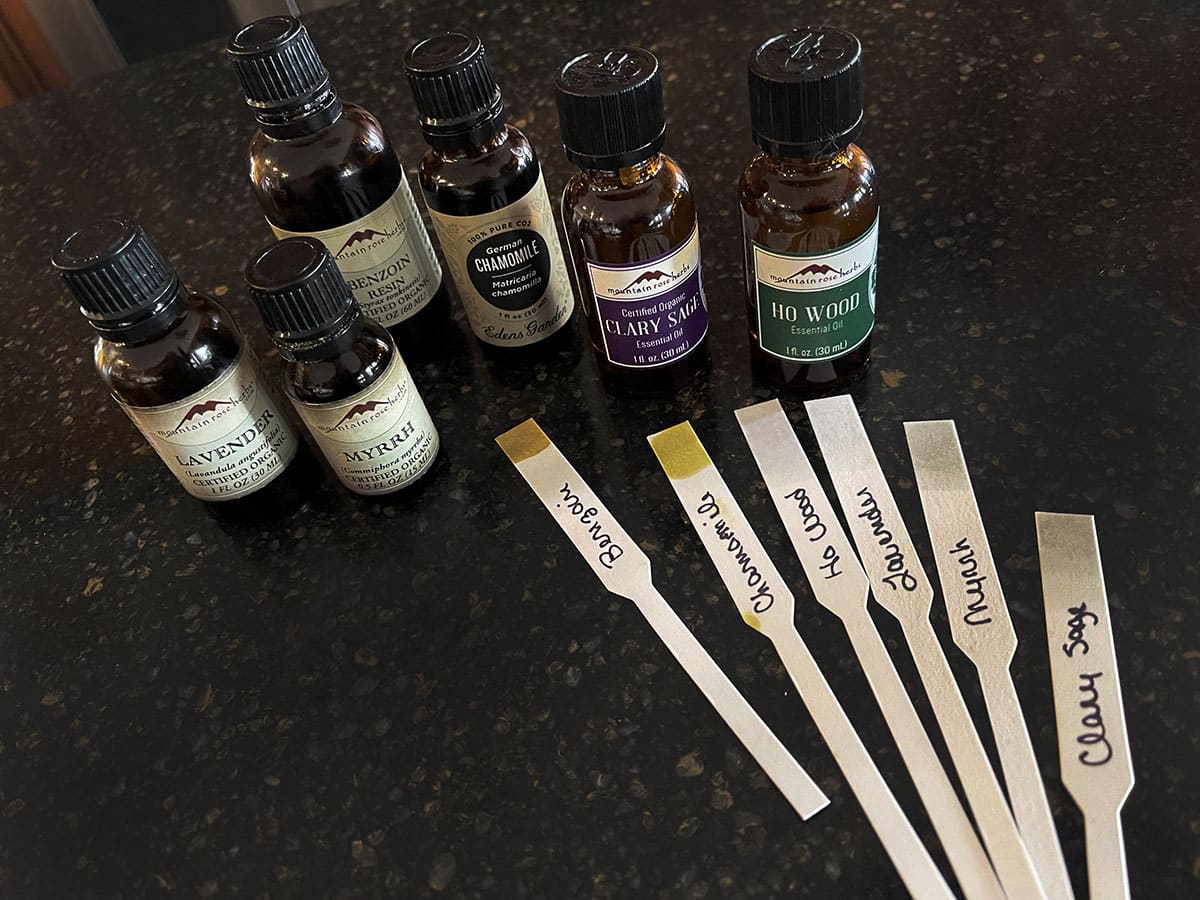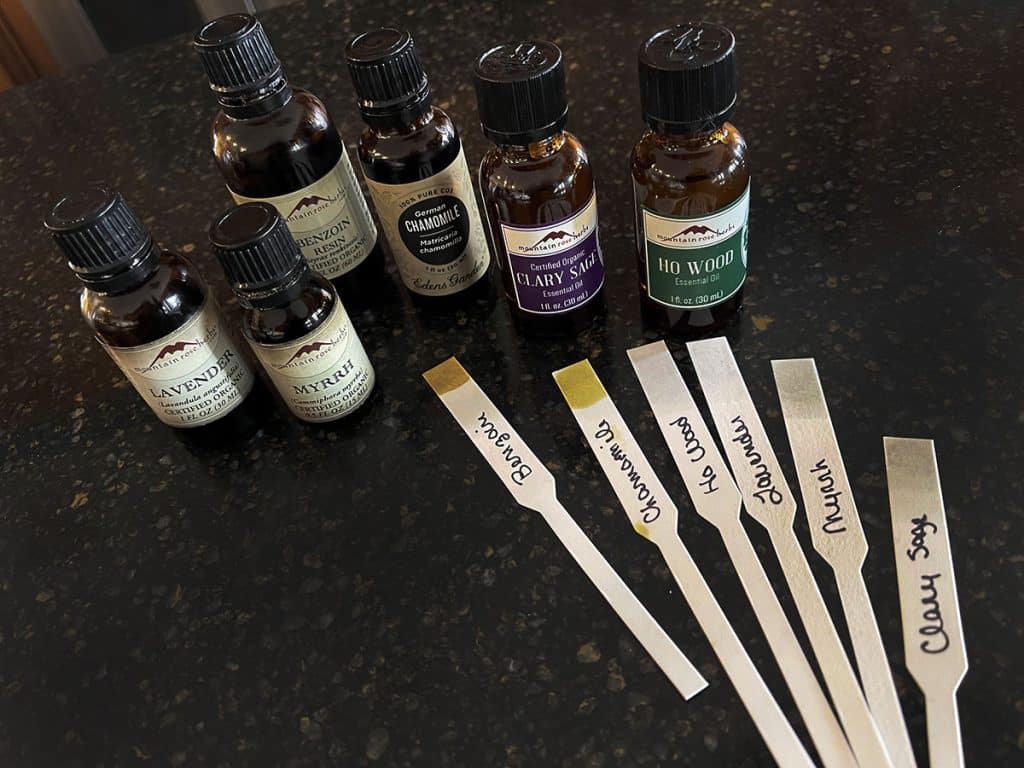 Remember the concept of olfactory habituation? After a few minutes, your olfactory system is likely to become overloaded so you won't be able to smell the EOs quite as well. Take a break and come back to your strips before you settle on a final blend. This is a creative process, so it's okay to take your time!
When you arrive at a scent you like, the position of the strips will give you a visual approximation of how many drops to use in your final blend. The strip(s) you lowered to the halfway point of your original fan represent 1 part. Strips that are in their original position, twice as high as the lowest strip(s) in the fan represent 2 parts. The highest strip(s) might be 3 times as high in the bundle versus the lowest one. You'll need 3 parts of this oil. You get the idea.
To minimize the risk of sensitization, irritation, or other adverse reactions, use no more than 15 drops of essential oil per inhaler tube.
Refresh the essential oils in your personal inhaler tube every 3-4 weeks or as needed.
The following recipe is just one of a zillion combinations you could try. It may take some experimenting to find the most effective blend of essential oils for you, but I think you will find it's worth the effort! ♥
Print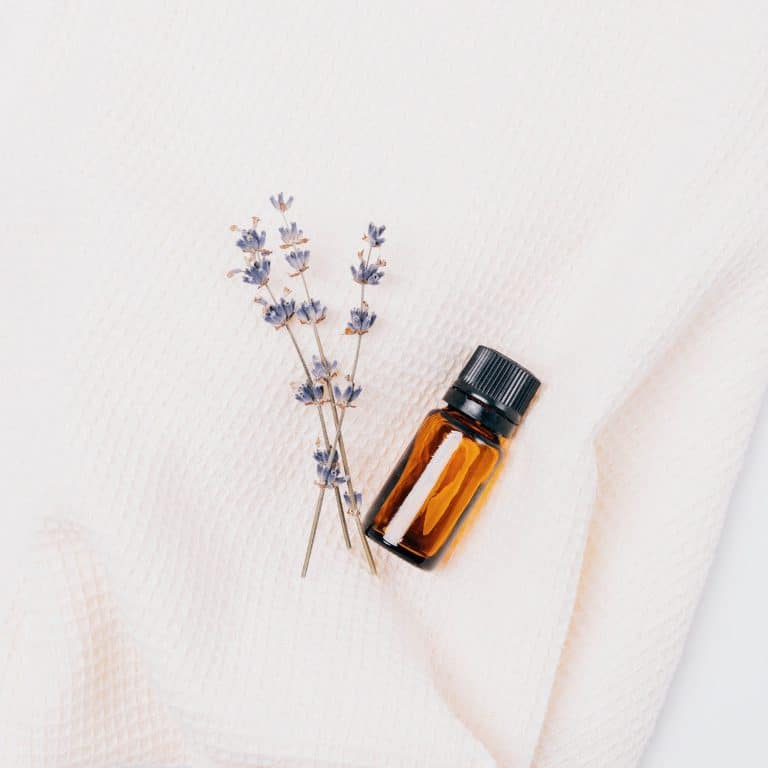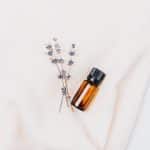 Ezzzential Oil Blend For Better Sleep
---
---
Instructions
Saturate the wick of an essential oil inhaler with up to 15 drops of essential oil.
You can also add drops to a clean cotton ball, and store in a small, airtight, non-plastic container such as an old (clean) Altoids tin or a small metal pill box.
Refresh the essential oils in your personal inhaler tube every 3-4 weeks or as needed.
Notes
Essential oils can react with plastic, so avoid using a plastic baggie or container for storage. I prefer an aluminum essential oil inhaler for the same reason.
I find the scent of steam-distilled German chamomile essential oil to have an unpleasant sour smell. I vastly prefer the scent of CO2-extracted chamomile, which has a softer herbaceous scent that smells more like fresh chamomile flowers.