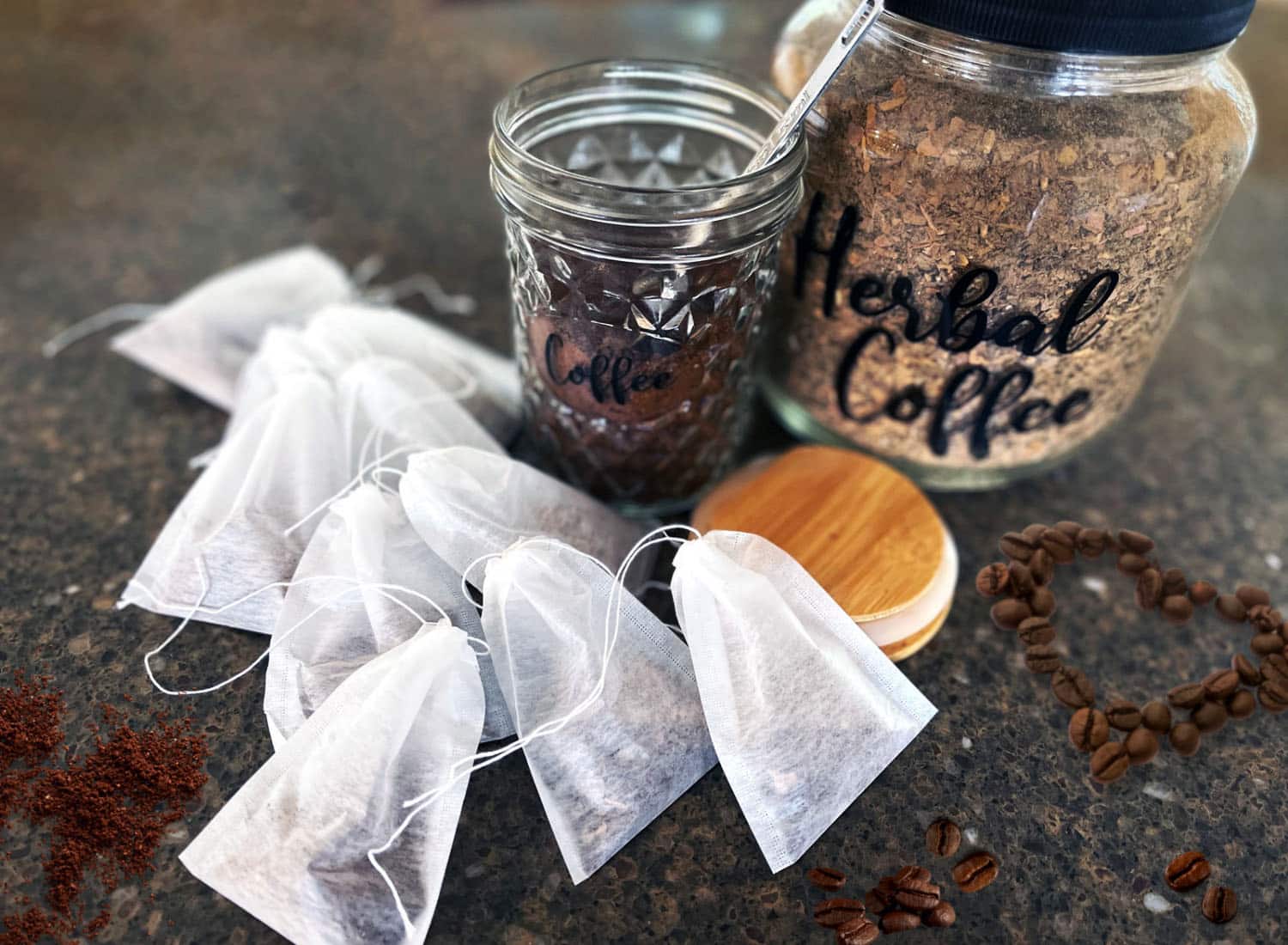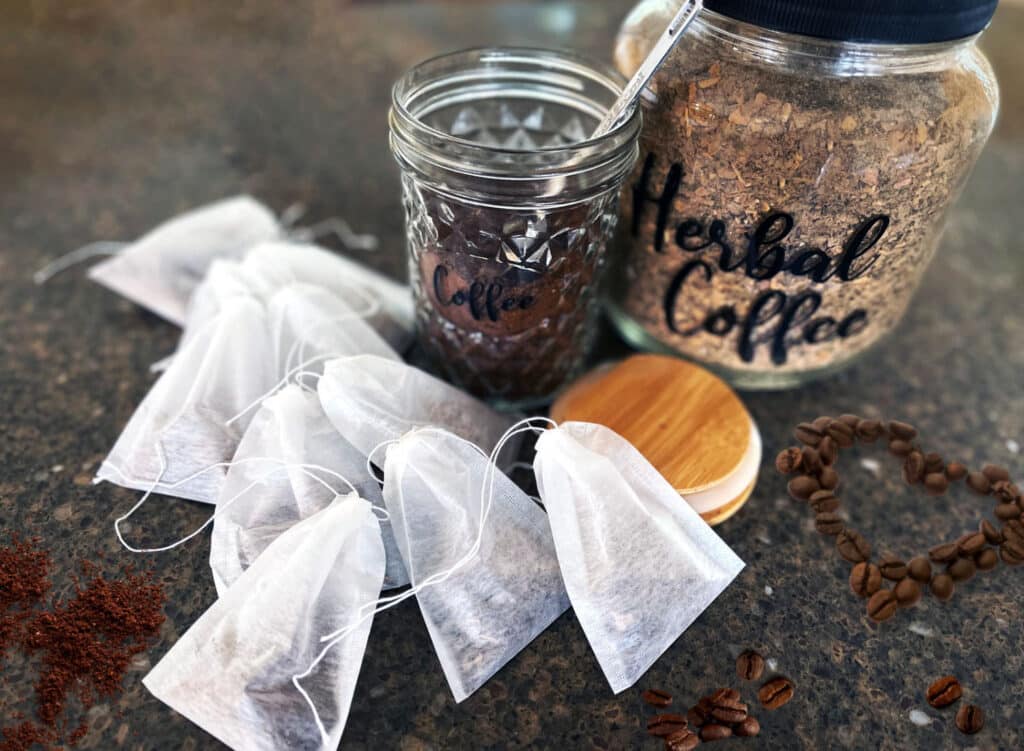 We are, admittedly, coffee snobs of the highest degree, but when we travel, hotel coffee is almost always a bit disappointing. So what to do when coffee at home isn't practical or possible?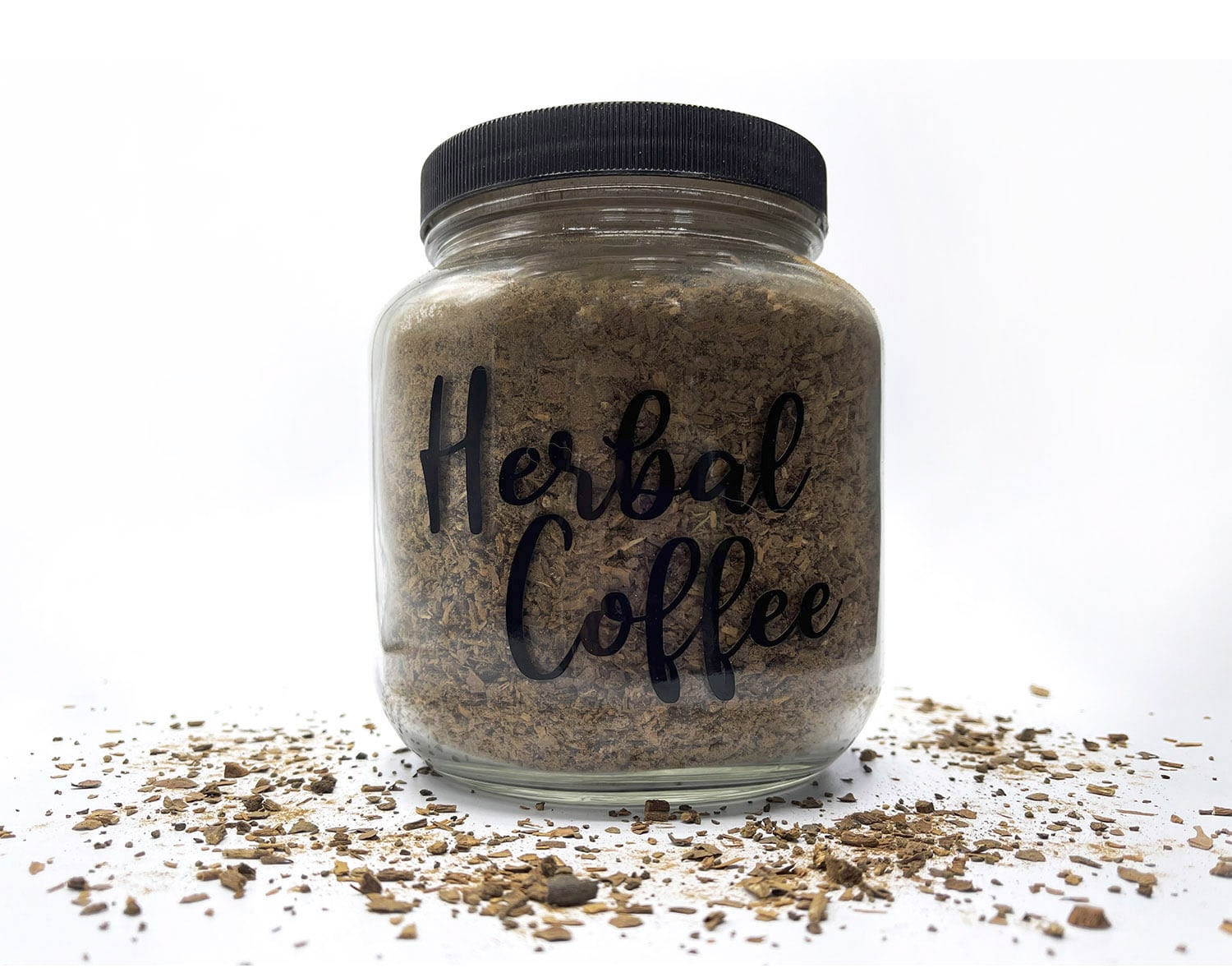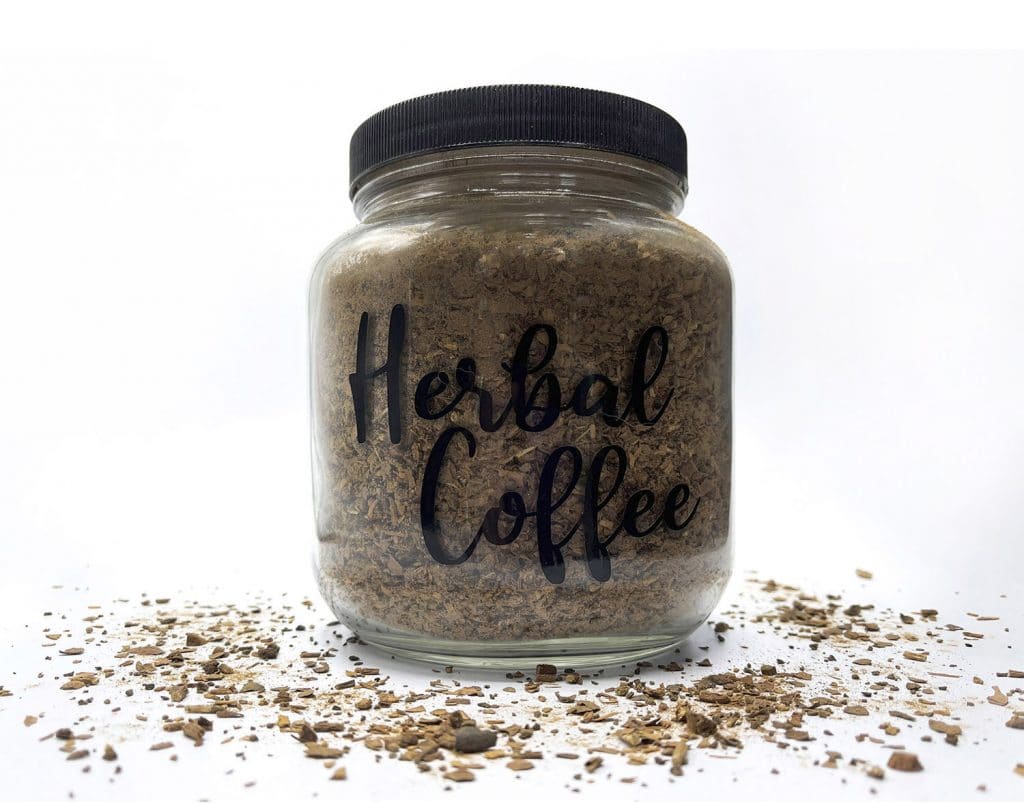 In recent years, the market has been flooded with new brands of herbal coffee substitutes ranging from roasted herbal roots to powdered mushrooms and everything in between.
Still, I prefer to make my own herbal coffee blends. It's cheaper, I can make it in bulk, adjust the ratios to suit our tastes and, most importantly, I know EXACTLY what's in it. Plus, it's stupid-simple to throw together.