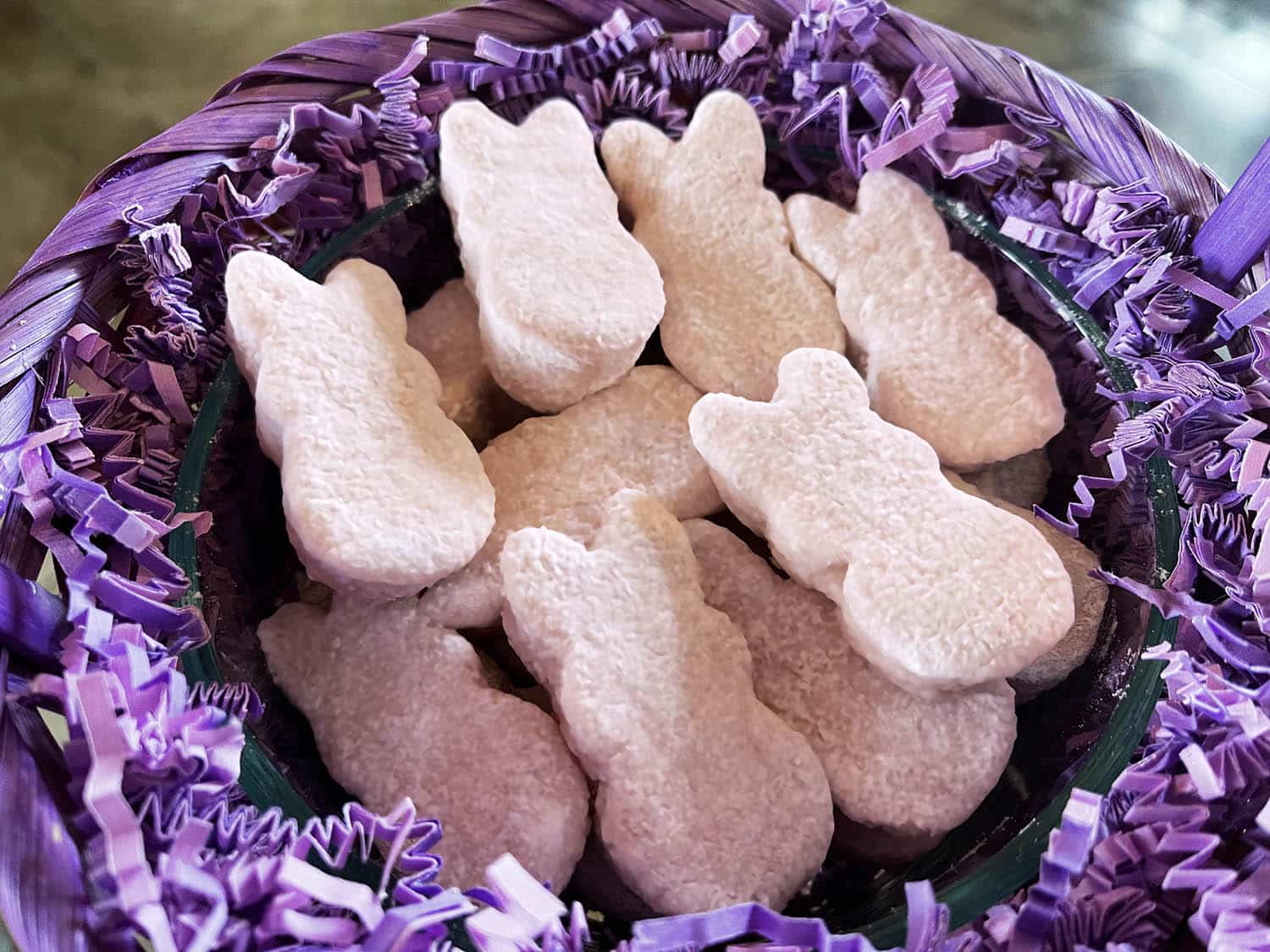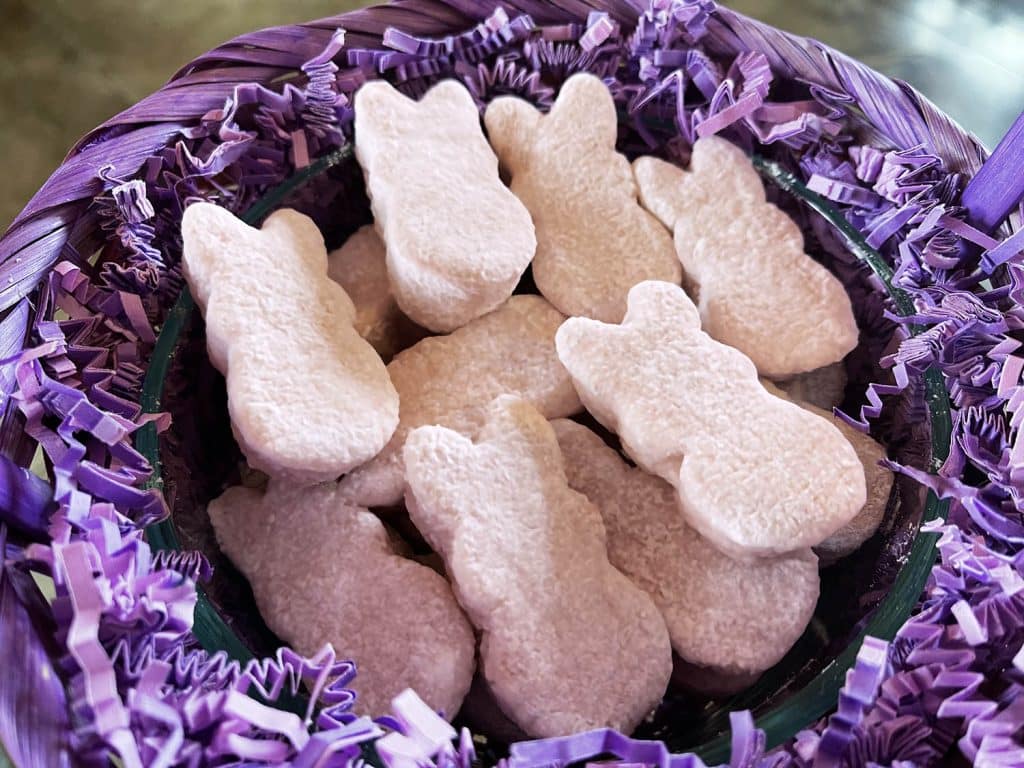 It was bound to happen. Once I got the bunny cookie cutters, homemade marshmallow root 'Peeps' were sure to follow.
Refer to *Real* Marshmallow Root Marshmallows for step-by-step instructions on how to make marshmallows from scratch!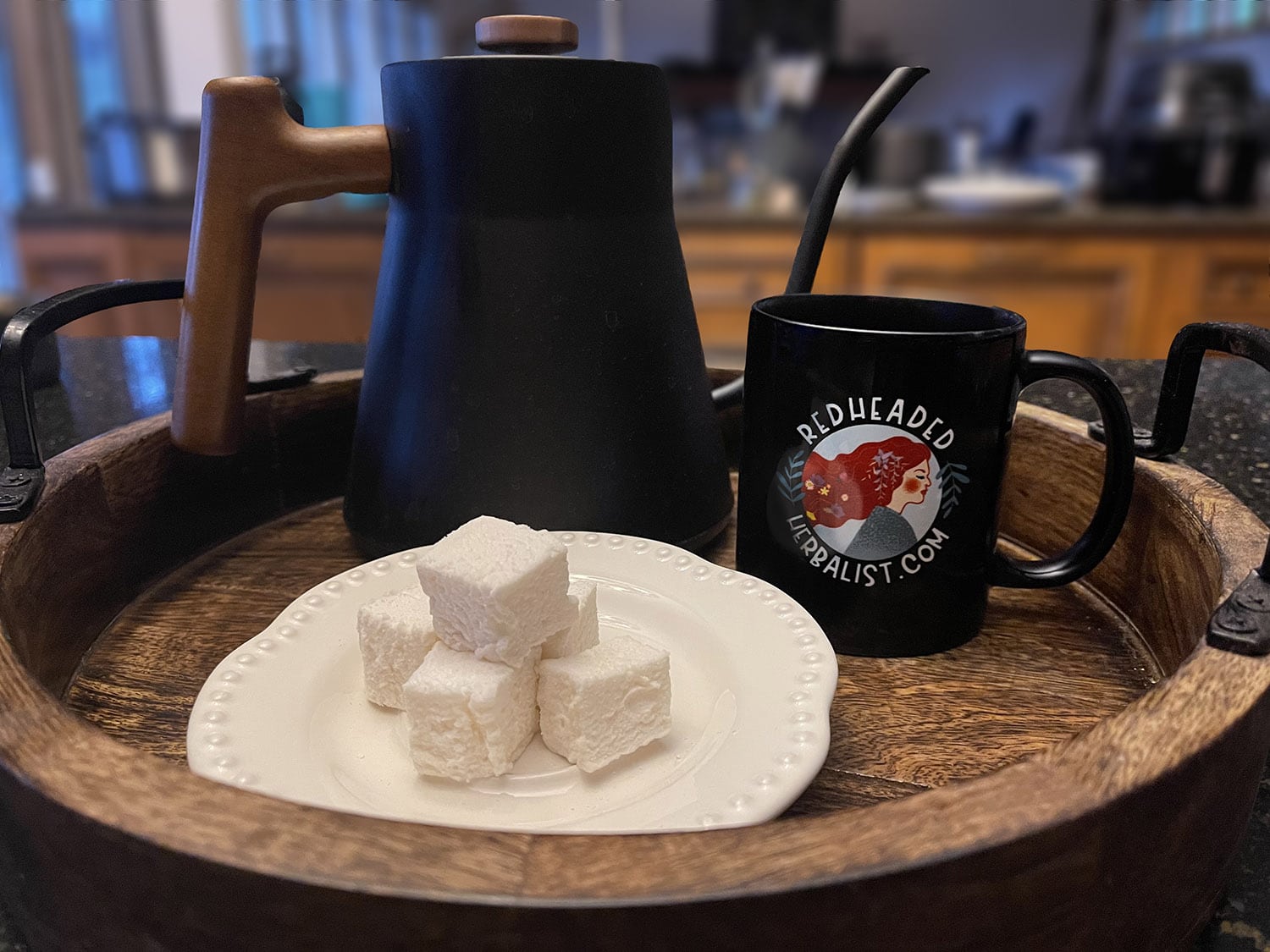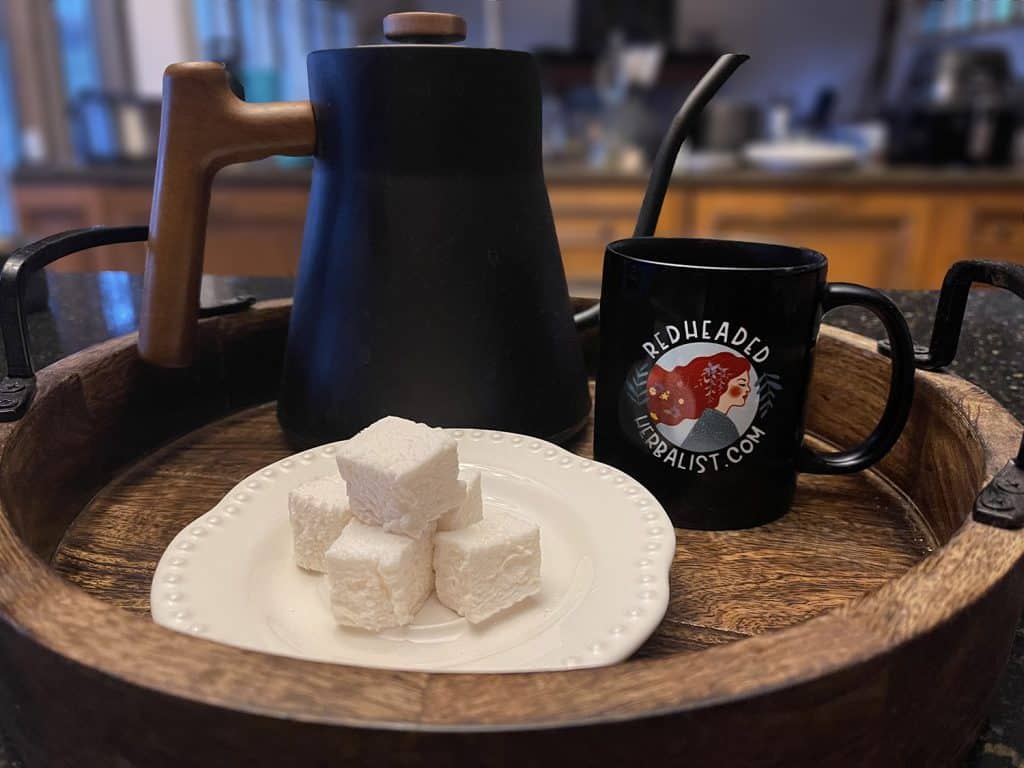 The first recorded use of marshmallow as a sweet preparation was in ancient Egypt around 2,000 B.C., where they combined marshmallow root with honey to create a delicacy that was reserved for royalty and gods.
In the early nineteenth century, Fresh confectioners created the predecessor of the modern marshmallow: a sweet merengue called Pâte de Guimauve (paste of marshmallow), which was made from marshmallow root, sugar, egg whites and sometimes gum Arabic.